Deciding to buy a home is a slow process – and it's not linear.
People go back and forth about their options, the timing, the market. They might do a little research, get spooked, and put it out of mind for a while.
They could attend an open house or two and find nothing they like. Or, finally, it could happen – the spark that motivates them to visit a real estate pro.
The challenge is this: Most of this goes on behind the scenes, but you still need ways to nurture relationships with leads. Until you have a mature, repeatable lead generation process, you're counting on future customers to stay in touch with you (a tall order!)
Luckily, there are ways to fuel lead relationships. With online techniques, you'll go beyond "friends and family" referrals and draw motivated clients right to you.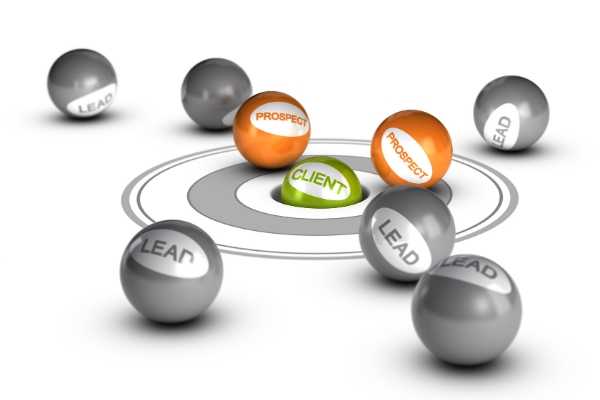 Here's How to Nurture and Grow Real Estate Leads
Choose a Target Audience
New sales associates tend to be Jacks (and Jills) of all trades, learning all they can about the industry.

It's a good idea to be adaptable, but casting the widest net makes it harder for you to stand out. It may seem counterintuitive, but the more you specialize, the more people will seek your insight.

You probably already know which side of a transaction you like to be on. Now go deeper. What kind of client do you enjoy working with most? What sets them apart from others

From rising professionals seeking a first home to multigenerational families and empty nesters, every client has different needs. Concentrate on helping them, and they'll choose you over your peers.


Design a Great Website
No matter whether you use a digital marketing service or go DIY, you need a website.

A website isn't just a platform for your listings, although it can show them. Its purpose is to showcase your expertise and provide helpful, informative Web content to your local leads.

A good site helps leads feel like they "get" you. It tells not only what you can do for them, but who you are and how your way is different. It's less of a brochure, more of an interview: They're getting to know you, and they can do it any time.
Engage With Your Leads
Creating rapport with leads means having a conversation with them – even before they pick up the phone or drop by your office. How do you do that? Web content.

Content is a general term for all the materials on your site leads find useful, especially blog posts and videos. Helpful, informative content establishes you as an expert in your field.

Leads usually come to your site with a problem to solve or question to answer. As they explore your content, they learn to see you as a trusted advisor before you ever have a chance to meet.

A weekly blog post is a must. However, going the extra mile with interactivity makes your content even better. Share posts on social media so you can talk with leads as they react. Twitter and Facebook are perfect for this!


Offer a "Lead Magnet"
A "lead magnet" is special content that helps your leads solve a problem and shows the depth of your expertise. This gets people on your radar since they sign up to your email list to receive it.

Lots of sales associates are successful at compiling research on home buying trends in their area or writing about the top neighborhoods for different types of buyers.

First-hand info they can't get anywhere else is catnip for anyone serious about buying or selling soon. Those willing to sign up to your list are truly motivated leads you can keep an eye on with your CRM or email marketing software.

Since your advice helps them figure out what to look for in a home, they're more likely to see you as the best person to back their big move.


Follow Up With Email
Congratulations. Your email subscriber list is basically a "shortlist" of future clients!

Next, you need to stay in touch. A drip campaign – sending useful content to subscribers on a weekly basis – is the winning formula. Getting in touch regularly will keep you top-of-mind as your leads work through their jitters and get ready to take the plunge.


Get the Appointment!
Research shows leads are most impressed when they hear back within minutes of contacting you. As a final step, don't forget to set up your website and social media contact forms, so you're notified instantly whenever someone reaches out.

Schedule an in-person meeting, and you're all set!
Once you see the potential of marketing online, the mystery of finding and keeping leads gets a lot more manageable. Use these six tactics, and you'll bring more business to your door.