No matter who or where you are, most of your real estate clients will find you online.
Today, home listings go online, or they don't exist.  Even if you hold an open house, the definition of a local event, most guests will first learn about it from your website or through social media.
In a certain sense, there are hundreds or even thousands of ways people find you online. But the most successful real estate firms and sales associates make the time to take control of their brand.
In real estate, one of the best ways to do this is through blogging.
A blog is a gold standard for generating traffic, leads, and building relationships. Blogging keeps you relevant for the long haul while positioning you as an expert through helpful, informative content. By blogging regularly, it also helps you from an SEO standpoint. It is well documented that Google favors sites that have unique and engaging content added to them on a regular basis. These sites tend to get indexed more frequently, and visibility in the search engines tend to improve.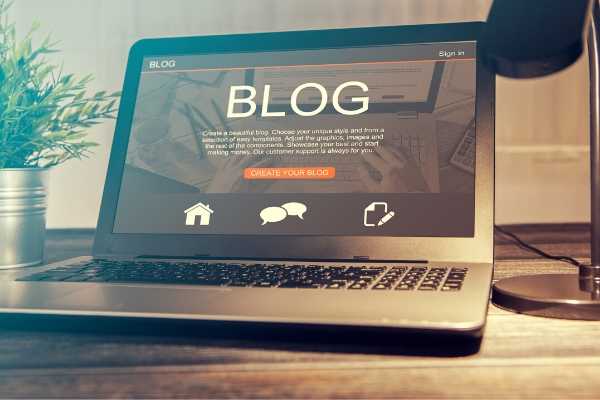 Blogging is One of The Most Powerful Inbound Marketing Tactics – Here's What That Means
Over the last decade, there's been a shift away from old-fashioned outbound marketing.
Outbound marketing relies on the advertiser interrupting your day long enough for the message to sink in. Cold calling is the epitome of outbound marketing: Most of the time, telemarketers don't even know if the person they're calling might be interested.
Invasive, intrusive, and loud—those are the hallmarks of outbound marketing. And people are opting out in record numbers: More than 600 million devices are now set up to block online ads. About 230 million Americans opt-out of unsolicited phone calls.
Inbound marketing is the exact opposite. This strategy focuses on brand awareness through marketing tactics involving social media, SEO, and yes, blogs. Your blog, in particular, helps them answer questions, solve problems, and soothe worries about buying or selling.
By the time a lead is ready to pull the trigger on buying or selling a home, you've been with them every step of the way. You've advised them on what works and what doesn't, and, in doing so, you've become the natural choice to guide them to closing.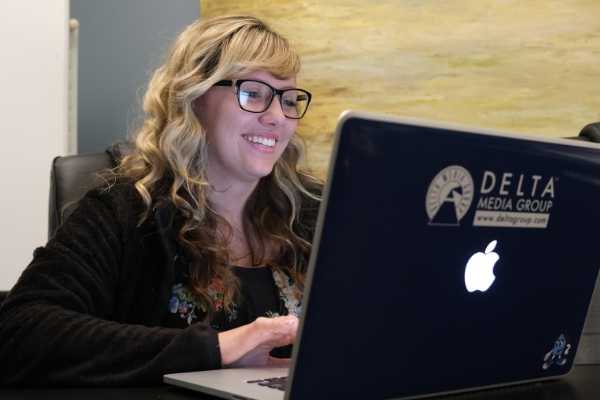 Six Ways to Turn Your Real Estate Blog Into a Lead Magnet (and Have Fun Doing It)
But how do leads find your blog post content? Search engine visibility is critical. Each time you publish a blog post, it gives search engines like Google more incentive to feature you in searches related to the topic. But you don't have to be Shakespeare to do it right. You can get a running start with a few quick tips.
Here's how to set your blog up for success:
Be Consistent
One of the most important parts of having a successful blog is being consistent. Consistency gives site visitors and social media followers reasons to keep coming back. It also "pings" search engines, who know to check your website for new
Be Useful
As a real estate firm or a sales associate, you understand the time and effort involved to master real estate. Your leads don't: They rely on you. Blog posts should answer a question, solve a problem, soothe anxiety, or address an objection. When you write posts with actual client questions in mind, you don't have to worry as much about "search keywords" and other technicalities. Also, consider topics that show your expertise in the core markets that you serve. These articles can be about area amenities, upcoming events, local attractions, nightlife, the list is endless.
Be Timely
If you read about blogging, you'll see lots about "evergreen content." Evergreen content refers to posts that will be just as useful in a week, a month, or a year. Of course, real estate changes faster than that: If you write a neighborhood guide, you might have to update it annually. Don't be intimidated. You can count on this kind of content to generate traffic and leads month after month if appropriately positioned. A great way to start blogging is to answer common questions almost all your leads have. It's an easy way to dip your toe in, and visitors will appreciate it!
Be Intentional
If you're promoting homes in a specific market area, be sure to work in keyword phrases that send readers to relevant pages on your site, such as listings for homes . for sale. Be sure to work these types of phrases in naturally; a blog post isn't the places for a hard sell. Also, be sure to let readers know where to go next. Include a call to action to contact you or find a sales associate.
Be Visual
Blogs are all about text, but real estate captures the imagination with images! From breathtaking property photos to compelling panoramas of your city's skyline, visual touches are a must. They make life easier for readers, breaking up text, and improving recall. Posts with photos get twice as many shares on average than those without, so your efforts will go much further. There are many free or very inexpensive tools available to help you make your imagery shine. Consider adding your company logo to images as well to give your brand a boost.
Be Involved
Once you get into the swing of writing for your blog, the next thing to think about is promotion. Promotion is essential since your search rank rises when people share or link to your blog. Get in the habit of using analytics to learn which blog content drew the most traffic. Then, add social media into the mix to amplify your unique voice on Facebook and Twitter.
Every Real Estate Professional Can Embrace Their Inner Publisher
Like your website isn't just a book of listings, your blog isn't just a collection of postcards. It's a dynamic, ever-growing intro to who you are, what you do, and why clients should meet you.
The most important thing? You should stand behind what you write, but don't wait to be perfect. The sooner you get started on your blog, the sooner you can see truly exciting business results.