At any given time, there may be thousands of people in your market who are considering buying or selling a home. Each person may be weeks, months, or even years away from making a decision. But as they are getting closer to one, there is one thing you can be sure of—they will go online to start their real estate process when the time is right.
The internet is a phenomenal way for anyone to learn about nearly any subject. When people have problems to solve or tough questions, they turn to Google to find answers.
That decision—to start gathering information out on the Web—is where a prospective customer's needs and your expertise come together. The way you put yourself on the radar is content marketing.
Content marketing is an approach to digital marketing that focuses on posting helpful, useful, informative content on your website. As you first get started, most of your content will come in the form of blogs. There is any number of benefits you'll receive from blogging: SEO, social media marketing, and lead conversion are a few. Creating quality content should be your first goal in creating an overall real estate marketing strategy. As you develop your content skills and techniques, try adding photos, videos, infographics, white papers, and reports into your content marketing mix.
Content marketing in real estate has two primary purposes:
Draw more traffic to your website by helping you appear higher in relevant searches
Motivate visitors to convert to leads who'll contact you when they're ready to move
Some real estate professionals make the mistake of assuming content marketing is a less effective way to engage with potential clients than face-to-face methods used in the past. This simply isn't true. Content marketing flips the script on old-fashioned marketing approaches that involve "pounding the pavement and pressing the flesh."
Sure, there are lots of benefits to face-to-face marketing methods in real estate, but only content keeps working for you 24 hours a day, seven days a week.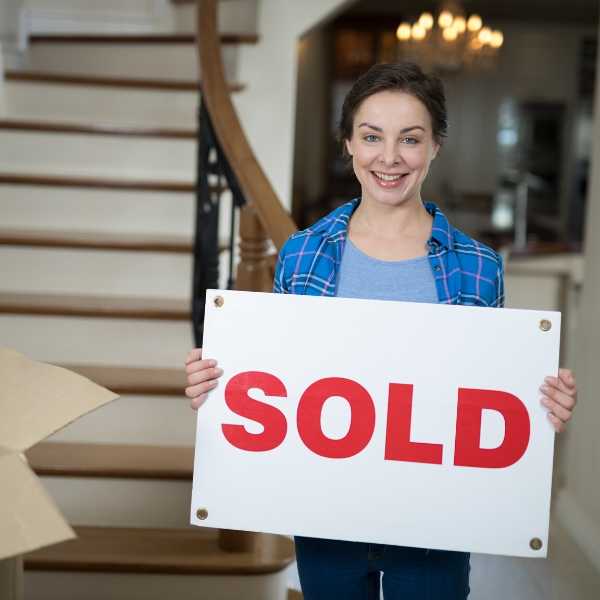 6 Steps to Creating Content That Converts
The content funnel looks something like this:
Blog posts with great photos, illustrations, and videos guide traffic onto your site
Visitors become leads by joining your email list in exchange for premium content
Leads get helpful, informative emails about once a week until they're ready to act
That may seem like a tall order, but it's easy to understand when you break it into steps.
First, Know Yourself
Early in a real estate career, it's crucial to learn everything you can. When you launch a content strategy and start automating lead generation, though, it's vital to ask: What are you most interested in? What transactions do you prefer, and, most importantly, what kind of client do you enjoy working with? This helps you understand the brand your content will communicate.
Know Your Customers
Every piece of content is written for someone. Rising professionals, growing families, and empty nesters all have different needs. They come to real estate websites for various reasons, have different goals – and, vital to your content, they worry about different things. Who is your ideal customer? How do they like to be spoken to, and what sources do they already trust for information?
Write Blogs That Solve Problems and Answer Questions
Whoever your ideal customer is, your content is where you put your expertise into practice. Each blog post you write should focus on answering a single question or solving one problem. You can define this broadly, writing about the amenities that make your city special, or more narrowly, answering common questions about financing, but be sure every topic is relevant.
Craft a Terrific Lead Magnet to Get Visitors on Your List
As people read your site, they get more interested in you. Compelling local content is especially helpful in motivating them to take the next step. As an expert on your area, only you can give them the inside insights on everything that sets it apart. Many people will join your mailing list to see a neighborhood comparison, buying guide, or other pieces of well-researched content.
Amplify Your Blog Posts and Listings on Social Media
The content cycle refers to the way one piece of content can become another over time, with each form appealing to more people. For example, a blog post can become a video script, and a video can be the basis of a webinar, and so on. But all content, no matter what it is, can be shared on social media alongside your listings.
Tie Your Blogging and Social Media into Your Email Campaigns
Don't be intimidated by the thought of sending out weekly email updates to your leads. If you're doing content marketing in other ways, most of the work is already done. Your social followers, new visitors, and email subscribers are all different audiences, so don't hesitate to share your blog updates to your email list.
When you create a solid content marketing strategy filled with topics people are searching for, your blog becomes a magnet for real estate leads.
Go ahead and take that first step into blogging for real estate business. The results may surprise you.