According to the FBI, cybercrimes targeting real estate transactions cost $150 million in 2018.
More than 11,000 victims were harmed including buyers, sellers, and real estate professionals.
Because sales associates have high-income potential and are visible in their community online and off, they're attractive targets for hackers aiming to take advantage of their hard work.
Over the last few years, a whole new crop of scams has put sales associates in the hot seat.  When fraud hits, you can lose months of hard work.  Even worse, buyers you've been helping can see their whole life savings disappear in a flash.
Real estate scams happen fast and are hard to trace, but that doesn't mean you're a sitting duck.  
Luckily, scams don't happen on their own. They can't go forward unless someone – like you, your client, or a lender – makes a mistake. Just like guarding your wallet when you go on vacation, a little preparation keeps you from getting your pocket picked!
When you know the signs of a scam, you can blow the whistle before it's too late. So, what are the top real estate scams sales associates should look out for in 2020?
Be On Guard Against These Real Estate Scams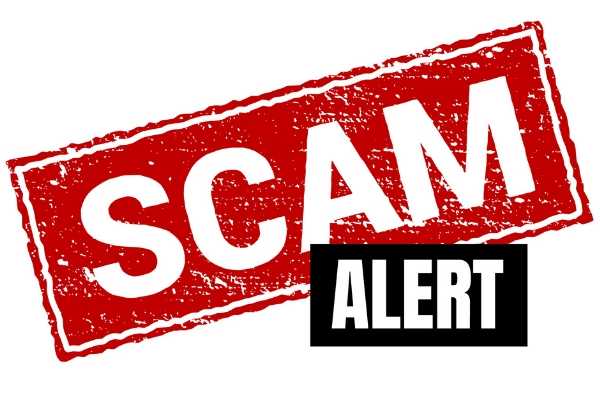 Email Hacking Scams
With thousands of email messages exchanged between sales associates and clients every day, hackers can slip in undetected and monitor transactions for signs of a pending close.

When closing draws near, they jump into the driver's seat, sending your client an email under your name that demands immediate down payment to seal the deal – or lose it forever.

Wire transfers are often used to make the stolen money untraceable and irrecoverable.

Buyers' emotions run high, and they easily fall prey to a time crunch. Be sure clients understand when and how you'll ask them to transfer earnest money, a down payment, and any other funds. Encourage them to call you first if anything seems fishy.


Ad Agency Scams
No matter where you are in your career, most of your future clients will find you on the Web. Knowing this, tech-savvy scammers can use a slick website to impersonate an ad agency.

Scammers will promise you the moon in exchange for your "ad budget," but no ads will ever be placed. They may even send fake reports or screenshots to confuse you.

Hackers are, well, hackers, and their websites often look legitimate. The key is to dive into the details. Insist on calling any prospective ad agency. Ask lots of questions, just like your best clients do with you. Look for reviews and testimonials online.

If you're worried you've been roped into an ad agency scam, take heart: You can install analytics software on your website that will tell you exactly how much traffic you're getting and where it is coming from.

A real ad agency will bring you more traffic and more leads over time.


Impersonation Scams
As first-time buyers learn when it's time to pay closing costs, a lot of people are involved in a real estate transaction. That includes lawyers, title experts, and a whole host of others who they are only dimly aware of for most of their house-hunt.

By impersonating any of these people (not just you!), scammers can get their hands on thousands of dollars. The most common variation? Fake real estate lawyers who try to get a percentage of a sale.

Remember that a real lawyer will always be able to give you their state bar ID number.


Open House Scams
Unlike the rest, open house scams are decidedly "low tech." They've been around for generations. They can also be the most dangerous scams for sales associates and sellers.

When criminals get wind of an open house, they can use it to case the property and probe for security holes. Homes that sellers have already vacated are at the most risk.

To protect yourself, put safety first in all your dealings with the public. Keep doors locked during an open house, have others with you, and be sure someone you trust knows where you are and when you expect to return to your office or home.
A Sales Associate's Top Piece of Advice for Avoiding Real Estate Scams
Technology has given scammers a whole new arsenal of tools to find and engage their victims. Real estate firms big and small, new and old, need to beware.
It might be impossible to keep track of every scam out there, but they all boil down to one idea. It's that old adage Mom told you: "If it sounds too good to be true, it probably is."
If you smell a scam, trust your instincts. You have nothing to lose by taking a few hours (or even a few days!) to check things out--and everything to gain by stopping scammers in their tracks.