How Coldwell Banker Bain (CB Bain), the Nation's Largest Coldwell Banker Affiliate, Keeps Its Competitive Edge
It's simple: It has been CB Bain's practice for over 40 years to help their brokers (now over 1,400 strong) build meaningful relationships with clients. Ranked 17th for sales volume and 45th for sides in the 2019 REAL Trends 500 report, CB Bain continues to heavily invest time and dollars into helping their brokers turn their clients' homeownership dreams into a reality.
The Backstory
Since its inception in 1972, CB Bain has differentiated itself from other real estate firms in the Pacific Northwest by providing buyers and sellers with exceptional market knowledge, transactional expertise, and professional accountability.
Continuing their reputation for unprecedented client care is a top priority for CB Bain.
To continue their gold standard customer service for their clients, CB Bain set a plan in motion to carry out its vision.
Setting the Stage for the Future
Their first step meant finding a partner focused on innovation to bring about the technology, marketing, and branding opportunities they needed. CB Bain started its search to find a company giving brokers the ability to:
Connect clients and leads with an endless supply of buying and selling information,
Advance their sales and marketing strategies with the right technology and tools,
Reflect CB Bain's established reputation in the real estate industry.
With their plan in hand, they set out on an extensive search to find a technology partner that checked all the boxes. Ultimately, they chose Delta Media Group. Delta's reputation as a technology innovator, as well as its ability to save CB Bain a large sum of money through consolidation of third-party vendors, quickly won them the role of CB Bain's online partner.
Putting Their Plan into Action
When CB Bain unveiled its "Unleashed" campaign in April 2019, it meant a full organizational change designed to support its brokers and streamline their businesses.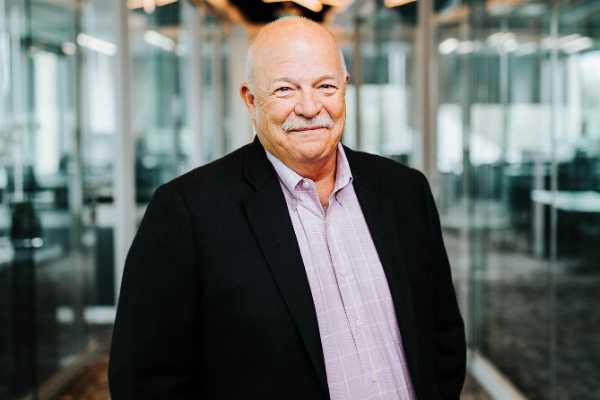 Coldwell Banker Bain President and COO Mike Grady states, "At its core Unleashed is a major operational shift change that implements a new staffing structure and an enhancement in thinking and philosophy throughout the company. It represents an exciting opportunity for us to communicate our innovation, attention to concierge services, and competitiveness in the real estate sector, further enhancing our reputation as the premier company to work with for both clients and potential recruits."
Grady continues, "With Unleashed, we not only have brokers with intimate knowledge of neighborhoods and lifestyles; we now have the technology and other important tools to fully support their efforts to best serve homebuyers and sellers."
Delta Media Group's Role in the Unleashed Campaign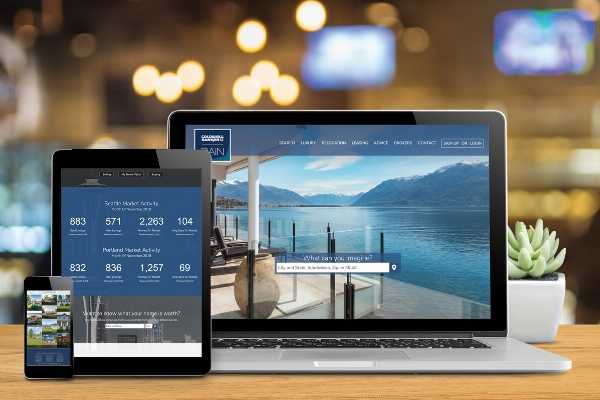 Delta Media Group's partnership with CB Bain honed in on its need for a new website design and hosting solution as well as an intranet solution for its brokers. Delta Media Group completely replaced CB Bain's previous public-facing web- site with the ultimate online version of the company—www.coldwellbankerbain.com. CB Bain's website, global luxury website, and broker websites are mobile responsive giving brokers and clients more opportunities to engage with one another.
One unique element of the website design for CB Bain is that despite their geographic footprint covering the Pacific Northwest, Delta Media Group was able to create unique versions of their website for each of the areas CB Bain services at a hyperlocal level. This empowers CB Bain's brokers to feel confident that their real estate firm has technology powering them at a local level.
CB Bain prides itself on providing its brokers with next-generation tech resources to give clients the online experience they have come to expect.
Consequently, CB Bain moved to Delta Media Group's DeltaNet CRM system, an all-in-one platform no other Northwest real estate firm offers. The DeltaNet was developed by real estate professionals specifically for solving challenges faced by real estate firms. The DeltaNet is chock full of tools for enhanced search engine rankings, lead text notifications, e-marketing campaigns, integrated blogging and testimonials, automated marketing reporting, a seller lead AVM platform and social media connectors for automated posting.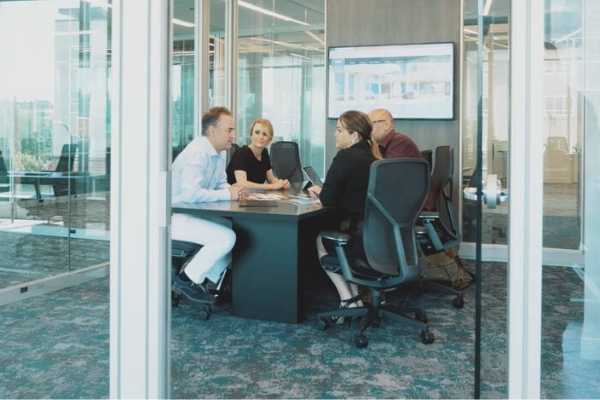 CB Bain's brokers embraced their intranet upgrade to continue their goal of building lifelong relationships with their clients. Technology adoption rates by CB Bain brokers using the DeltaNet:
48% of brokers login at least once per week (*based on 1,440 CB Bain brokers)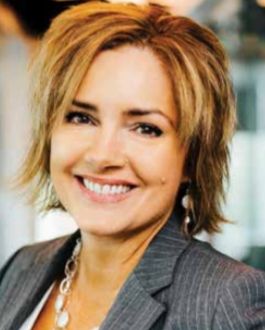 Barb Hindle, Chief Revenue Officer at CB Bain, says, "Our partnership with Delta Media is allowing us to provide cutting edge technology to our brokers, and secure our place in the market as a progressive, 21st Century real estate firm."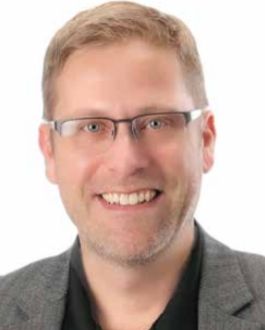 Michael Minard, President and CEO of Delta Media Group, comments, "From our first meeting with CB Bain, it was clear we were the business partner that could create the website and develop the tools and integrations they needed to meet and exceed their goals."
Minard continues, "Every client and market is unique. Each with its own set of nuances. We make it our practice to study and pay attention to market trends in specific areas of the country to interpret buying and selling trends. We did the same when we became partners with CB Bain."
"Some might call it a recipe for success. We started the collaborative process with the talented team at CB Bain by creating a sophisticated and engaging website with easy-to-use navigation. We filled it with the features and services Pacific Northwest buyers and sellers have come to expect from CB Bain," says Minard.
Within the first six months after working with Delta Media Group as their technology and marketing partner, their investment paid off in a big, big way. CB Bain's website traffic increased by 31%. Their organic traffic showed gains of 75%. Organic search traffic accounted for 52% of total traffic and 62% of total leads.
Coldwell Banker Bain's Future
CB Bain has specific plans to make even more gains with the help of Delta Media Group and the DeltaNet's customer relationship management platform.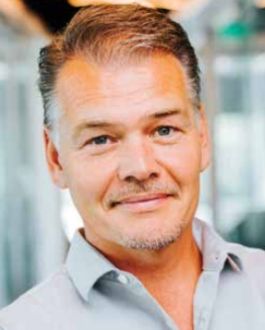 Scott Hannaman, Executive Creative Director at CB Bain, shares, "A project that we've been working on and testing is programmatic advertising. It has been game-changing for us. Programmatic advertising is a powerful way for our brokers to target past website visitors—and potential leads we previously never knew existed. By using data-tracking tools, we custom-tailor messages targeting those users wherever they may be on the web. Also, thanks to artificial intelligence, we can use information gathered from other consumers' interests and reach out to new" leads with which we never before engaged."
Hannaman continues, "Initially, our studies were only at the enterprise level; however, we were so impressed with its results we began testing for our brokers too. The results have been outstanding: Programmatic ads produce a better ROI than most other forms of advertising. When the ads were displayed on mobile devices, we saw a 30% open rate. We are targeting a full rollout for our brokers this spring."
"Delta Media Group's customer relationship management enters the picture after a person enters their information on to our website. Our brokers segment the clients into automated drip campaigns to nurture the lead and eventually grow it into a listing or sale. Delta's system makes it so much easier for our brokers to build better relationships with their clients. Another benefit for the CB Bain broker is Delta ties all avenues of marketing together in one place to make branding easier," says Hannaman.
What does 2020 hold for Coldwell Banker Bain and Delta Media Group? A continued partnership taking innovation to a whole new level geared toward keeping CB Bain leading the pack.