When I started training people on how to use our DeltaNet platform, I thought I had a pretty good handle on what "training" was. You take a thing that you know how to use and tell someone else how to use it, right? Maybe there will be a question or two about things you didn't think of or clarify well enough, but that's about it. After that, they'll know how to use it too, and you can call it a day. However, after spending a substantial amount of time with different people, across various organizations, and in different situations, I've concluded that the "how-to" is only a piece of it, and even that piece isn't just me showing and someone else watching.
When it comes to the"how-to" in technology, everyone seems to learn best by doing. Things like manuals and guides still have a place, but only as reference materials. The first guide I wrote for the DeltaNet was almost 150 pages of going through the system page by page and link by link. To this day, I'm reasonably sure that I'm the only one who has ever read it. I don't blame you. I'd have never read it either if I could have figured out how to write it without looking at it.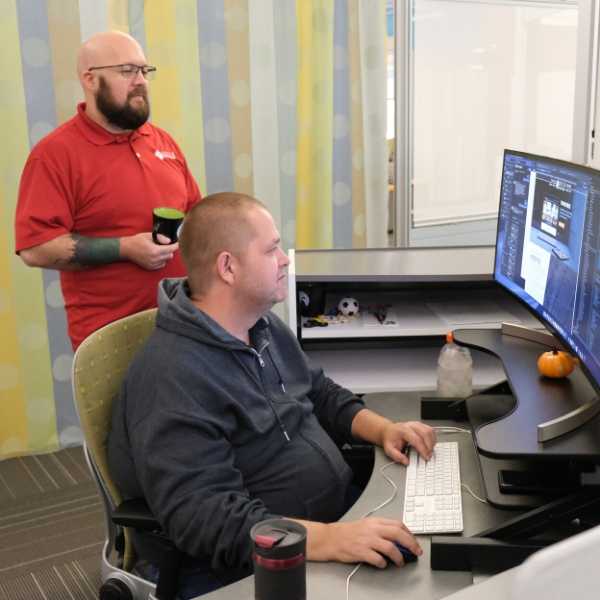 However, that's not because the information isn't useful or understandable (in fact, it is well written if I do say so myself), but it's because that's not how you learn some new technology. You're excited, or at least have some strong incentive, to get into the system and start working it out on your own. You reference the guides if a question comes that you can't find the answer to, or if there's a function or feature that you're looking for and can't find on your own.
The best way to get people to learn a new platform (or any technology) is in creating excitement about learning something for the first time. When training new team members at Delta Media Group, I have the luxury of that incentive already being in place. A paycheck is a pretty compelling incentive, after all.
However, if you're bringing a new real estate sales associate into your organization, that incentive might not be so obvious. For you, it comes down to highlighting what the platform can do and why that benefits them. With a few minutes of setup, the DeltaNet system will reach out to their customers on their behalf with relevant information to keep them engaged. It will post their new listings, open houses, and more to social media. It will send out ecards on their customers' birthdays (or their dogs' birthdays-- yes, we have ecards for that), or their purchase anniversary, or when a new listing or open house comes up. It automates those tasks that are tedious and time-consuming but still necessary and beneficial to growing a successful real estate business so that they build their business while still having time to live their life. I don't know about you, but I feel like time is the real commodity these days, so I'm very interested in anything I can do to free up more of it.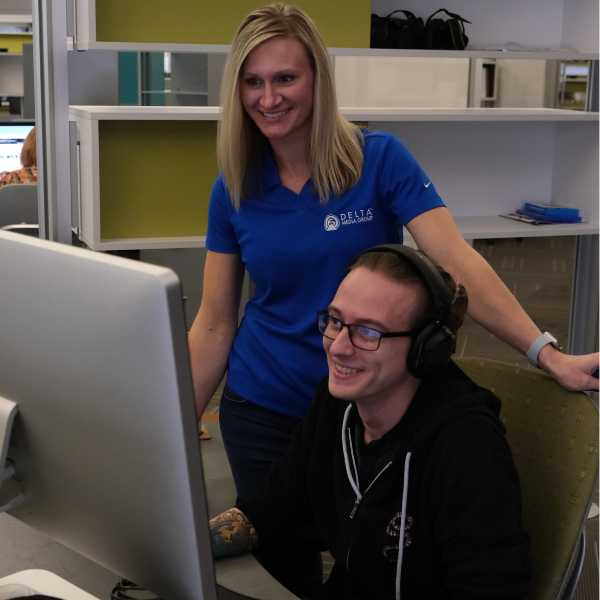 Our role in this, from a training and education perspective, is to make sure the materials are available to support this mindset. Nothing slows you down more than when you hit a roadblock in a piece of technology, and you need to spend an excessive amount of time tracking down an answer instead of working toward your goal.
To this end, we're assembling and maintaining short, written guides (with screenshots and everything) that will be available from right inside the DeltaNet platform. We're also connecting the guides with our existing, extensive library of video guides. So, whether you or your sales associates work best from a written guide or a would rather watch a video, we have you covered with the best of both worlds--the choice is yours.
Training information cut into bite-sized pieces ready and available for consumption is often a better way to increase the sales associates' adoption of the new technology instead of only during the occasional scheduled training session. By making the information readily available for your sales team whenever they need or have time for it is an easier way for them to learn new technologies and better use of their time.
The future of technology training is in a system so intuitive that "how-to's" and "why's" are entirely evident and compelling, and no explanation or advocating is necessary. However, I'm a bit of a dreamer.
So until that becomes a reality, we'll need to do everything in our power to help users see how the system makes their lives better, and make sure there's a guide, a video, or a person on the other end of a phone call or email that has the answers to their questions.