Experience The Difference with Old Colony, REALTORS®
We love to hear the stories of how real estate superstars like West Virginia's Old Colony, REALTORS® use real estate marketing and technology to make their businesses shine. And what we love even more is to share them with you, our readers.
Even after 75 years in the real estate business, Old Colony, REALTORS® finds new ways to navigate today's changing landscape. However, to understand where a company is going, we need to take a look at where they've been.
Old Colony, REALTORS® - Their Backstory
Old Colony, REALTORS® has been navigating the West Virginia real estate market since 1944. Old Colony attributes its 75-plus years of success to its supportive, family culture, willingness to innovate, and its team of consummate sales associates and staff.
Today, the company has grown to nearly 200 sales associates servicing West Virginia, Ohio, Kentucky, and Southern Pennsylvania. Serving cities like Barboursville, Beckley, Charleston, and Huntington to Hurricane, Milton, and Morgantown, their sales associates live locally. Their deep roots in nearby communities give them an edge that helps their clients make smarter, better-informed real estate decisions.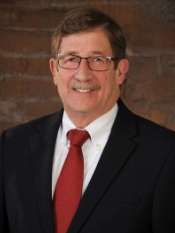 In a March 2020 RISMedia article, entitled How the Best Get Better, Old Colony, REALTORS® Broker and President R. Joseph Miller comments about the company's success, "We bring 75 years of experience through cycles of highs and lows and dramatic changes in the nature and structure of the real estate transaction." Miller continues, "And throughout, we've remained committed to adopting and developing the most current practices to enhance client satisfaction."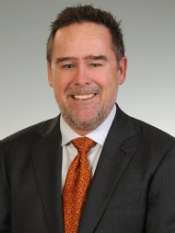 In the same article, Vice President of Sales Robert Thomas credits a series of strategic mergers and acquisitions as fueling the company's growth. A crucial turning point of Old Colony's history came in 2007 when it dropped all franchise affiliations.
Old Colony, REALTORS® and Its Online Partnership with Delta Media Group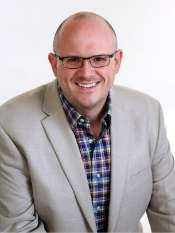 We sat down in an interview with Tommy Dunbar, Executive Vice President of Old Colony, REALTORS®, and talked about his company's history, successes, and what lies ahead for the company.
Old Colony, REALTORS® first collaborated with Delta Media Group in 2003 to produce what describes as his company's first professional website. Dunbar says, "Delta designed our first 'professional' website back in 2003. We're always looking to take advantage of the next best thing, so evaluating new technology offerings often was important. After being partnered with Delta for several years, we found a technology offering from a different vendor that intrigued us. We ventured away from Delta only once, moving to that new platform for exactly two years...just long enough to fulfill the original contract. It didn't take us long to realize that we had made a huge mistake."
"That was more than ten years ago. Since our return to Delta, we have relied on Mike Minard and his qualified team to provide all of our online web services and heavily collaborate for our digital strategies.
The programming and support staffs are always available to discuss enhancements and ideas. The training services are also top-notch.
One huge benefit we get from Delta is on-site training every few years to keep our team engaged and knowledgeable about new additions to the platform. Since Delta's corporate office is in Canton, Ohio, they're only a three-hour drive to most of our locations," continues Dunbar.
Investing in the Futures of Their Sales Associates
"We're proud to say we have a high level of loyalty among sales associates. We support their brands and businesses with services and support, including mentoring, training, and assistance," says Dunbar. "We can point to our broad-based services and market coverage as key elements in our success story. Innovative policies and practices, strong community connections, and our affiliation with LeadingRE have even integral parts of the equation too."
He continues, "As our markets change, so does our need to connect and communicate with people. We once considered Delta Media Group our technology partner. Now, because of the digital marketing solutions found in the DeltaNET 6 platform, our sales associates grab the attention of buyers and sellers at all stages of their real estate journeys, resulting in more business for them."
How Old Colony's Associates Get the Job Done
Much of what their sales team does boils down one part art and one part science. Applying the marketing tools the Delta Media Group platform supplies along with the "personal touch" Old Colony's sales associates provide, allows them to spend more one-on-one time with clients building more productive long term relationships for years to come.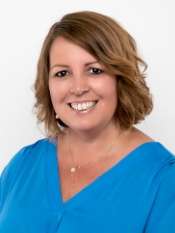 Alisa Jackson, Sales Manager at Old Colony, REALTORS® Morgantown office, comments about the marketing tools she finds especially helpful in her real estate business.
She says, "Everyone has probably used the phrase, there are not enough hours in a day. That couldn't be more true when it comes to real estate. Our days fill up quickly. So, for us, a collection of marketing tools ready for us to use is a lifesaver."
"One of the tools I find helpful is Facebook Connector," says Jackson. "Social media marketing is a big part of our marketing plans. However, racing in ten different directions throughout the day doesn't give me enough time to post to Facebook frequently. Now, with a couple of set-up steps in our system, my Facebook business page is filled with plenty of articles and tips that buyers, sellers, and homeowners love to read."
You can also use Facebook Connector to promote your latest listings, customer reviews, and open houses. Post price reductions, sold listings, and market updates to a slew of people you might not have reached otherwise.
Jackson continues, "We use Seller Reports to communicate to our homeowners because it shows them our efforts to market their properties. It's a level of transparency sellers respect, and it goes a long way with them."
"We also include Market Watch Reports in our listing presentations to illustrate area housing market trends, average home prices, recent sales, and listing data. The Market Watch Reports and all the tools we use helps us gain the reputation as the "go-to" source for the most current information about local our local markets and neighborhoods," states Jackson.
Real estate firms are an essential service in West Virginia. Sales associates and clients following stay-at-home orders and social distancing practices make good use of the virtual open houses and showings Old Colony, REALTORS® have in their toolset. By hosting virtual showings and open houses on Facebook, Old Colony's sales associates can show homes no matter where their target audience lives or pandemic regulations.
Old Colony, REALTORS® stay top of mind with its clients using My Customer for Life e-newsletters as well as ecards and flyers.
My Customer for Life e-newsletters (aka Intelligent Emailing) take the guesswork out of email marketing. Instead of spending countless hours sending emails manually to single individuals, Old Colony sales associates use My Customer for Life e-newsletters to automatically send groups of clients and prospects customized content about buying, selling, and home improvement. Their system monitors the types of content that people engage with and automatically personalizes articles based on their interests.
As a real estate pro, sometimes you need to share a little bit of news quickly with clients. Old Colony's sales associates get the job done with branded ecards and flyers. Every REALTOR® can customize their marketing materials with their photo, contact information, logo, and colors. The library is overflowing with marketing materials covering everything from new listings and open house announcements to Happy Grandparents Day and even Happy Birthday to Your Family Pet. Associates can email ecards and flyers, share them socially, or download and print them.
Of course, it's not just sellers who want to stay up to date on Old Colony's local markets. Buyers spend tons of time searching for homes online. Old Colony's sales associates help buyers find their perfect home using My Homefinder Reports and Market Watch Reports.
My Homefinder Reports automatically send interested buyers the most current information about properties for sale in their favorite cities and neighborhoods. My Homefinder Reports are completely customizable based on the budget, amenities, and other details of buyers.
Dunbar states, "A lot of people accuse the real estate industry of being slow to change—stuck in our ways. That's not the case at Old Colony, REALTORS®. We've got an all-in-one website and digital marketing platform that frees us from piles of paperwork, and allows us time to give clients the personal attention they deserve."
What's Ahead for Old Colony, REALTORS®?
We finished our interview with Tommy Dunbar by asking one question, "What's ahead for Old Colony, REALTORS®?"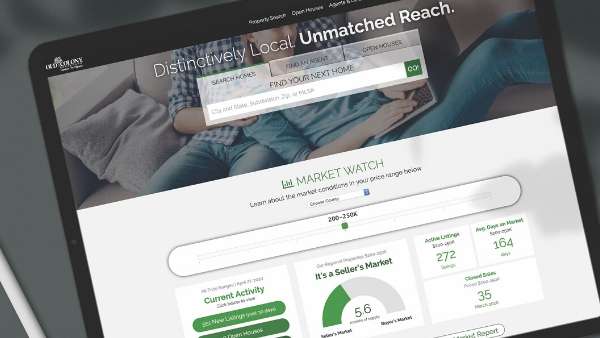 His reply, "We're going to focus on developing an even more competitive technology platform with Delta Media Group and include things on our website like the Market Watch feature on the homepage of our recently released redesign. Sales associates and clients have commented on what a huge help it is to determine the condition of our current market. We're also adopting new systems to expand the professional development of our current and new associates."
"Beyond that, the sky's the limit in the Mountain State—new markets, new partnerships, and improved technologies," says Dunbar.