According to a 2019 study by the National Association of REALTORS® (NAR), websites are now the most trusted source of real estate information around.
That's right--your website can actually rate above you in perceived trustworthiness. And 44% of buyers look for properties online before they think about getting in touch with a sales associate.
The lesson is clear: Your website is your #1 selling asset. But that doesn't mean your personality no longer matters. If you want to get the most from digital marketing, you still take center stage.
That's because the most successful sales associates around are embracing video.
Research from NAR also says 39% of homebuyers used sites with embedded video during a recent home search. More than half of buyers considered that video content "very useful" in making their buying decisions.
Video is here to stay. If you haven't gotten started with it yet, now is the time.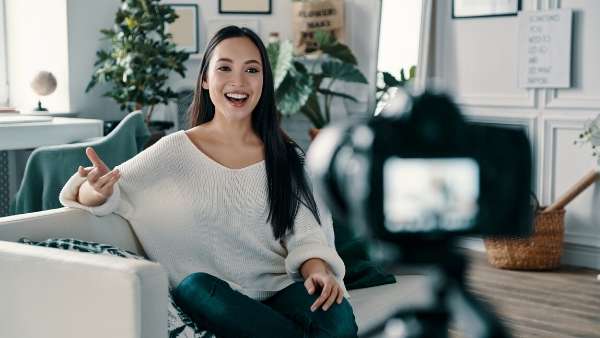 Why Does Video Matter for Your Real Estate Practice?
Video was already on its way to becoming the #1 digital marketing asset. Now, COVID-19 has accelerated that change by throwing old ways of doing business out the window.
Face-to-face events were getting properties sold right up until the first day of shelter-in-place. Now, it may be months before buyers or sellers are comfortable with big open house crowds.
Video isn't just about making your current customers comfortable, although it can do that. It's also the cornerstone of a powerful lead generation strategy.
In a world where most people will first hear your name online, pages with an included video get 157% more search traffic than those without. Sales associates love Google, and Google loves video – after all, it bought YouTube for $1.65 billion-with-a-b in 2006.
Since then, YouTube has been lauded as the world's second-largest search engine.
YouTube video results have gotten more integrated with Google search. And the hyper-local nature of real estate means your videos can show up in searches about your neighborhood.
Even videos that are only up for a few weeks – like those on your listings – make a long-term impact. In 2008, only 9% of listings used video. In 2012, it was 14%. Now, 85% of sellers say they want to work with a sales associate who uses video. It truly puts you on the cutting edge.
Listings with video get about four times more inquiries than those without. That means faster transactions so you can serve more clients yearly, putting you on the path to exponential growth.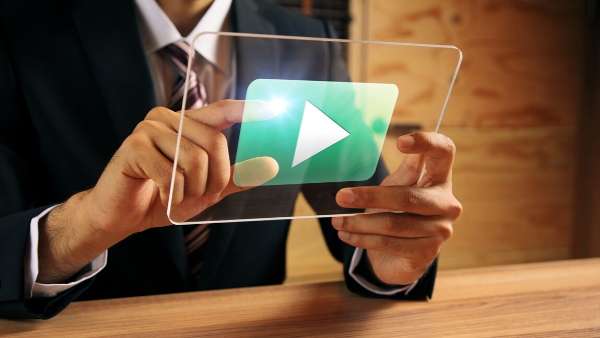 How Are Sales Associates Using Video to Win in Real Estate?
Like any form of art, video is simple to learn but rewarding to master. Of all the thousands of real estate videos out there, most will fall into three simple categories you can use over and over:
Property Videos
A basic property video provides a full "inside and out" tour of a home while the sales associate narrates its selling points. Done right, property videos can be the next best thing to being there.

A property video isn't really as hard as it looks: You're doing all the same things you would do if you were showing prospective buyers around the home. The biggest difference is that you're talking to the camera instead of others on the tour. Camera-shy sales associates may find property videos a comfortable entry point into video marketing because you'll spend most of the time behind the camera. Still, your enthusiasm for the property has to come through in your voice!


Virtual Tours and Showings
A virtual tour takes the concept of the property video to the next level. Instead of recording a video for later review, you stream home footage live and answer sellers' questions in real-time.

Virtual tours have become a real estate mainstay as sales associates shift gears after COVID-19. You can record your tour alone in the home and stream it out to any number of interested buyers.

The give-and-take of a virtual tour is comfortable for many buyers. It lets them ask questions that otherwise might go unanswered, and builds trust in your expertise as you take on a leading role.

You might also hear the term virtual tour applied to a non-interactive video presentation that provides a panoramic mockup of a property buyer's walkthrough, similar to Google Maps. While these are also very effective, they require specialized software to produce.


Video Blogs and Social Media
For long-term branding, video blogs are second to none. You can pre-record video blogs or live stream them on social media platforms like Facebook, Twitter, Instagram, and even LinkedIn.

Real estate video blogs have a few familiar genres:

First, there's the neighborhood blog, which shows off the best amenities and attractions in your local area. These can be compelling because they provide an up-close view of what a community is really like. And as you enjoy the sights, you humanize your brand.

Then, there's the market blog, where you highlight your area expertise by discussing real estate trends in your area. This is a great way to get buyers off the fence and motivate them to look at your current listings. Plus, it cements your reputation as a local leader.

Last, but not least, there's the big catch-all of tips and tricks. Helpful, informative content on buying, selling, and homeownership falls into this category. A brief video is terrific when you want to get website users invested in a longer blog post.

Remember, video works best within a larger content marketing strategy. Your online content should be useful and add value. Helping leads make decisions builds trust--so they're more likely to remember you, even if weeks or months pass before they take action.
Lights, Camera, Action ... Getting Yourself Ready for Video
Even if the last time you were on camera was high school graduation, you can still make the most of real estate video. These tips will get you on the way to a flattering video presentation:
Use a Professional Camera
Professional webcams are now inexpensive and offer much higher picture quality than a phone. Plus, it's easier to position them. For the most flattering angle, make sure the webcam sits at eye level. Sit far enough away for the camera to capture your face and shoulders. If you put your face directly in the center of the frame, too much of your surroundings will be visible. Instead, imagine a tic-tac-toe grid: Your eyes should sit just on top of that center square.


Introduce Soft Lighting from the Front
Soft, indirect light is best for enhancing video quality. Avoid filming with an open window in the background--glare will ruin your footage. A lamp (with shade) positioned in front of you and behind your camera is the best way to control light levels.


Get Used to Talking to the Camera
Practice talking to the camera with full eye contact and a smile, just as you would with a client. This will help you sound more authentic. Most video software lets you see exactly how you look, so check it out: Make sure there's no clutter or distracting objects visible behind you.


Have Key Points, Not Scripts
Unless you're a trained actor, most people easily stumble over lengthy, detailed scripts. Instead, print out the main points in a big font and tape it to the wall in front of you as a reminder. A quick glance won't be caught by the camera and will easily keep you on track.


Use a USB Microphone
The built-in microphone in a webcam or smartphone is nothing to write home about. A USB microphone that automatically reduces background noise in your audio can cost as little as $20. Help it do its job by turning off fans and electronics that can add white noise.


Save Videos in High Definition
High definition video is shown more prominently in YouTube searches. In your camera or phone's video resolution settings, look for 1080p (the preferred option) or 720p. Remember, higher quality means more data, so these will be much bigger files.
Homebuyers and sellers alike are eager for video content. Make it part of your digital marketing strategy and you'll prepare your firm to thrive in the COVID-19 era and beyond. In videos, as in your business, the homes may be the star ... but you're the director!