Drip, Drip, Drip. Hear that sound in the middle of the night, and you probably drag yourself out of bed to turn off the faucets. Apply it to your real estate business, and it's the sound of profit.
Drip campaigns are email marketing campaigns where you nurture leads by developing a relationship of trust. Helpful and informative emails let you build an ongoing connection.
Targeted email has some of the highest return on investment of any marketing technique when it comes to real estate. Research shows that a well-designed campaign may have 40x ROI or more – that is, you stand to make $40 for every $1 you invest.
How can that be?
Email is incredibly scalable. Real estate marketing automation lets you send warm, personalized email messages to one person, a thousand, or ten thousand. Work it out, and you find each email costs just a few cents, with value improving as you recruit more subscribers.
And it naturally solves one of the biggest problems for any real estate firm: Most people aren't ready to use your services when they first meet you.
There's a reason generations of sales associates have spent their first few years chasing referral business: It might take weeks, months, or even years before a new lead is ready to move forward.
Many factors go into buying or selling, and you can only influence a few of them. But one you can control is whether you always present yourself as a trustworthy and credible expert.
Drip campaigns are how you do it, warming up cold leads for when the time is right.
Looking Under the Hood of a Real Estate Drip Campaign
You already know about the buyer journey, all the steps a future client takes between their first thought about buying or selling, and the moment they sign on to be represented by your firm.
Most of the time, the journey is represented as a funnel. Thousands and thousands of people may be considering a transaction – they're at the start of the funnel. A fraction of those will hear about your firm. Some of those will seek more information, and a few of them become clients.
A real estate drip campaign functions as a "funnel in a funnel." You attract website visitors, convert those visitors into subscribers, then use your emails to nudge them closer to the decision.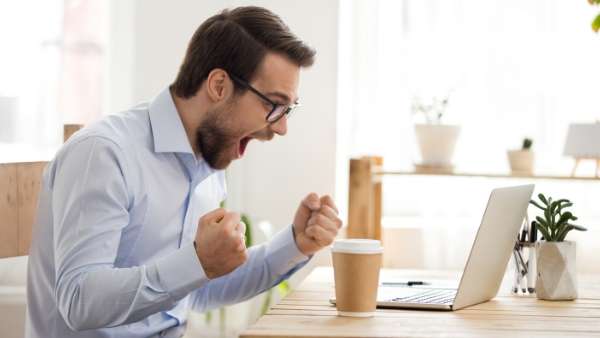 Four elements need to work together, two of them before you even send your first email:
You Need to Have Great Blog Content
Good email campaigns are event-based. That means how a subscriber joined your list influences what content they get. For example, if someone subscribes through one of your listings, you know they're interested in properties in that neighborhood.

Most of the time, though, joining an email list is the last thing on a lead's mind. They go online to solve problems or answer questions. To get their attention, your website should help them to understand their biggest real estate challenges.

That means posting plenty of great content about your local market, the best neighborhoods, top attractions, the financing process, and anything else that matches your expertise. The more you build your blog, the more leads will find you and subscribe.


You Need to Entice Leads to Join Up
But getting leads on your site is only step one.

Most people are wary of giving up the sanctity of their email box. And stringent anti-spam laws mean you can face harsh penalties unless someone actively opts-in to join your list. What do you do?

Look for ways to add value to the process. You do it with a lead magnet.

A lead magnet is a unique piece of content so packed with useful information that leads will subscribe to get their hands on it. Many sales associates have had great success using a local neighborhood guide as their lead magnet.

As an example, real estate professionals with access to DeltaNET 6 can use local MarketWatch reports as their lead magnet. DeltaNET 6 builds customized, white-label reports based on the latest data, so you know they are always accurate.

Whatever you choose as your lead magnet, be sure you're promoting it throughout your site. One great way is to add a call-to-action to download your lead magnet at the bottom of blog posts.


Your List Needs to be Segmented
A drip campaign isn't "one size fits all." Every subscriber should get the most relevant content.

For most sales associates, that means having at least two different list segments: One for active leads and one for former customers. By providing content on homeownership to those satisfied customers, you continue adding value— which can inspire them to send referrals your way.

Two segments can be enough for day-to-day work, but many campaigns require more.

For example, you might develop a list segment targeting people who attended a specific open house. Delta Media Group's Open House ConnectorTM enables you to get leads right onto your mailing list when they sign in at your event.

Most of the time, segments should be set aside for leads who've shown interest in homes in a particular community or neighborhood.


You Need to Email Regularly
Once people agree to hear from you, how often should they?

Emailing once a week is an excellent benchmark to meet. A weekly email can inform and inspire your leads without burning them out—or doing the same to you—by trying to say too much, too fast.

Your emails can include listing information, real estate trends, community events, or anything else that might help your clients make a house into a home in your area.

Just remember that your ultimate goal is to get them to contact you! Start (or restart) your conversations with a personal email, social media message. That's especially true if you notice someone reading your email or blog posts with interest.
Real Estate Marketing Automation Makes Drip Campaigns Easier
Businesses of all kinds have had success with email drip campaigns. Some of the early pioneers of drip campaigning were solo entrepreneurs who wrote a new email every week.
Nowadays, things are much easier than they used to be. A drip campaign can be automated using information from your Customer Relationship Management suite. Topics, frequency, and even calls-to-action can be customized based on a subscriber's past behavior.
This makes a drip campaign more effective than ever before in helping firms be more productive and give sales associates the work-life balance they want. Hundreds of hours can be saved every year by automating away routine tasks so you can focus on the big picture.
To reach that point, you start by hammering out the strategy of your drip campaign and making sure your website supports it at every step. Your leads will appreciate it—when it feels like you're always there for them, choosing you as their guide to local real estate only makes sense.