I'm going to level with you. I hate supporting third party software--I really do.
I don't work for Facebook or YouTube. I barely have a Facebook account. When it came to making guides to set up live streams and uploading videos to YouTube and Facebook, I knew they were necessary, but I was going to be in for a rough time. After all, the most challenging part here is going to be the technical side of things, right?.
Well, as it turns out, not so much. Many of you already had some expertise there. When COVID-19 made words and phrases like "quarantine," "stay-at-home order," and "essential businesses" part of our daily vocabulary, you took the creation and uploading of video in stride. These days, the questions we get aren't about the actual act of getting these videos recorded and posted, but rather, what kind of content should be in them and what the difference is between the different types of videos you can make to market your listing and yourself. I'm hoping I can shed some light on that and maybe simplify your life in doing so.
For the sake of keeping things on point in this article, we're going to look at the three main types of videos you can create to market yourself and your listings. Those are virtual tours, virtual open houses, and virtual showings. I'll just give an honorable mention to personal videos to market yourself. There are plenty of different things you can focus on for your personal videos, so I'll just say that, when you do a video like that, whether you're talking about the nightlife in a specific area, best practices when buying or selling a home, or the best places in the neighborhood to walk your dog, the real point is to market yourself. The actual content is second to just being your best self. Cause you're awesome. You need to show it for the viewer to want to work with you.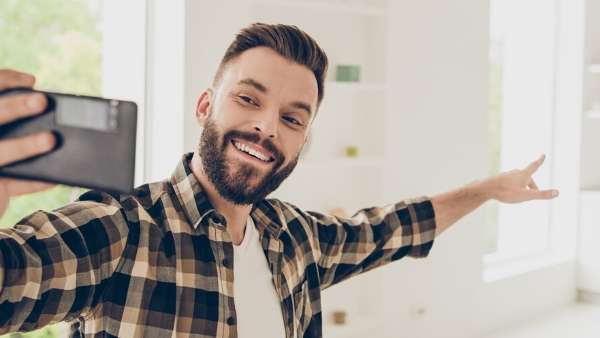 Virtual tours are nothing new. Nearly every virtual tour I've ever seen amounts to a slideshow of the same listing photos that the client can look through at their leisure on your website. There's typically some background music, and maybe a voiceover to go along with them. These videos have some value as more listing related content and a "checked box" in a listing presentation, if nothing else, but buyers really don't need to spend long looking through listings before they know what to expect from the virtual tour link. It's for that reason that virtual tours can continue to be what they always have been, and also the reason that I can't stress enough NOT to use a link to a conventional virtual tour as a virtual open house. I think doing so has a good chance of diluting the value of virtual open houses in general. Website visitors don't need another way to look through the still photos of the listing.
Virtual open houses are a powerful tool for both setting yourself apart as well as pointing out what makes your listing special. Look at these like a guided tour for an audience. Imagine that you're physically taking a group through the property. Point out all of the things that are special or unique (in a good way.. you know what I mean), and anything that really works best being shown instead of just viewed in one of the listing images. This is also a great way to market yourself. Let your personality shine through. Remember, people want to work with people they like, so do your best to be comfortable and confident. It can be challenging at first. Especially if you're doing your virtual open house live. It's worth the practice, though. I would suggest keeping these videos up as long as the listing is on the market. That way, you continue to build exposure for yourself and your listing for as long as possible, and anyone that couldn't make your open house when it was scheduled can still benefit from it.
I think virtual showings are the most straight forward of the bunch. You're doing a showing like any other, but you're doing it with your mobile device. If anything, it's going to be easier to direct the prospective buyer's attention to the things about that property that lead you to believe it might be a good fit for them. These are always going to be live, whereas a virtual open house could be (and probably should be) pre-recorded and uploaded to Facebook or YouTube as a Premiere video so that it becomes available at the specified open house start time. A virtual showing, like a conventional showing, is all about the interaction with your client. Though it may seem a little awkward at first, it can work just as well through Facetime, Google Duo, or Zoom as it does in person. Just make sure you're familiar with how the apps work ahead of time and are mindful of your internet connection. If that gets too sketchy, video and audio can start to stutter and make for a frustrating experience for both you and your client.
Real estate video has really been up and coming for a while. Smartphone cameras can record broadcast-quality video, internet connections are getting faster, and cloud storage is getting cheaper (or free). COVID-19 acted as a catalyst to bring it to the forefront and get tech companies like us to release more functionality and support for it now instead of later but make no mistake. Video is going to be a big part of the future of real estate. The more you know about it, and the better you are at it now, the better you can set yourself apart and the further ahead of your competition you'll be. Even as the social distancing measures and "stay-at-home" orders become a thing of the past, real estate video has too many benefits and too low of a barrier to entry to go away, so this kind of information may serve you for years to come. Also, just think, once you're a video expert, if you ever want to get out of real estate, you'll already be one step closer to being a YouTube celebrity or an Instagram influencer.
Who doesn't want that, right?