How Long Island's Laffey Real Estate Stands Out from the Competition
How do you get your firm to stand out in a crowded real estate market like Long Island? Not an easy question to answer—unless you're Laffey Real Estate.
Differentiating your company from the competition requires finding a way to leave a lasting impression and be the one clients remember as the ORANGE in a town filled with little green apples.
An ORANGE?
To stand out from the green apples in Long Island, almost three years ago, Laffey Real Estate underwent a corporate branding "makeover" to refresh their identity, expand their story and messaging to convey sophistication, teamwork, and distinctiveness.
Calling on their Irish heritage, a symbolic image of the Celtic knot was chosen as the perfect iconic symbol to pay homage to the firm's founding father as well as the balance of work, play, business, and pleasure.
Its colors? Orange (actually Burnt Sienna) because it inspires excitement, enthusiasm, and warmth. In marketing, it's the color used to symbolize a friendly, cheerful, confident, and memorable brand. And grey, representing the firm's modern sophistication and conservative style.
Now, when clients in towns and villages from the Long Island Sound to the Atlantic Ocean see the Laffey Real Estate symbol, they know to #FOLLOWTHEORANGE for the best-in-class team to navigate buying and selling real estate.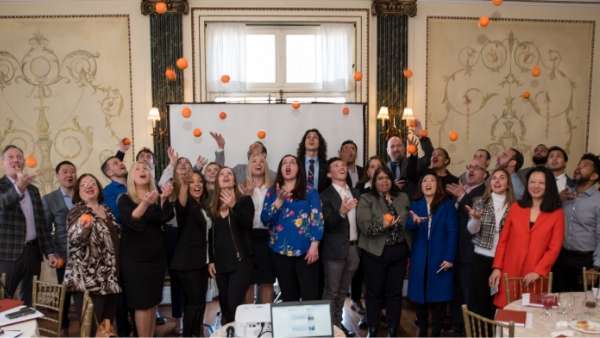 Standing Out from the Crowd Starts with the Company You Keep
Differentiating yourself from others in the real estate industry starts with the company you keep. Essentially, a real estate firm's clients are its sales associates, and the associates' clients are their buyers and sellers.
Laffey Real Estate is one of the largest privately-held independent family-owned residential real estate firms on Long Island. Co-owners Philip C. Laffey and Mark T. Laffey, along with a network of over 500 sales associates in 13 offices throughout Nassau, Western Suffolk, and Queens counties, found a way to stand out from the crowd.
Laffey Real Estate's global partnership with Leading Real Estate Companies of the World®, Luxury Portfolio®, and Who's Who In Luxury Real Estate® extends their reach to more than 70 countries worldwide.
The leadership team at Laffey Real Estate knows what it takes to attract and retain the best talent in today's real estate market. They set themselves apart from other firms around Long Island with in-depth coaching, training, and mentoring in combination with technology and tools to accelerate their business success.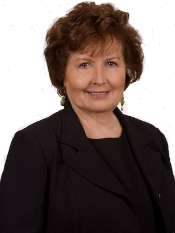 Bettie Meinel, Director of Career Development for Laffey Real Estate, says, "We have a strong value proposition and work hard to tell our story to potential agents. We want them to understand our primary goal is to propel their real estate careers forward and succeed.
"When you're in charge of hiring new sales associates for your firm, be aware that paychecks and commission checks aren't the only things that matter to your sales team. Education, training, and mentoring go a long way. However, next-gen technology that gives associates reliable business-building solutions to source leads and tools is the linchpin when you're vying for top talent in your market.
"Laffey Real Estate remains at the forefront of the industry, providing extensive training and educational programs to their realtor family. As a full-service brokerage in a tech-driven world, advanced marketing, experienced realtors, premium brand identity, and industry-leading tools embody best in class standards representative of the modern broker.
"By investing in the right marketing technology and competitive industry tools, we demonstrate we're here to support our agents' brands and real estate business. We give them a reason to make Laffey Real Estate their home," comments Meinel.
The company consistently ranks exceptionally well by Two of the industry's leading consulting and research firms, REALTrends, and T3 Sixty. They have an outstanding record of success proudly recognized in the largest independent brokers, total sales volume, largest brokers nationwide, and network partner, Leading RE affiliates.
Laffey Real Estate and Delta Media Group Partnering to Shape the Future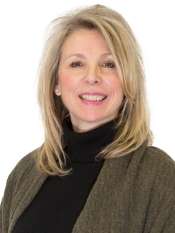 For Laffey Real Estate maintaining their competitive edge meant transitioning their online presence and toolset. Cathy M. Poturny, SVP Marketing & Media Relations of Laffey Real Estate, says, "We knew we needed to come up with a different, more modern online presence with a true technology partner. We needed a partner and solution that will grow with us over the next five to ten years as technology advances."
Laffey Real Estate created a Technology Committee to collaborate on the selection process of their new partner. The committee members knew a robust and comprehensive selection process was required having gone through it twice before. When looking at a platform that acts as the underpinning of the company, it is vital to look ahead and plan for three, five, and ten years.
The Laffey Real Estate team committed to making the online transition and knew they would need a partner who could support and train their associates on the new site, CRM, and lead management systems.
After all the votes were in, Delta Media Group and its DeltaNET platform were the perfect fit. Laffey Real Estate stands out from other Long Island firms by offering its associates an easy-to-update website, a central communications hub, and a constant flow of new tools and opportunities to move their businesses forward.
Laffey Real Estate and Delta Media Group focused on private-labeling the DeltaNET as Laffey's CONNECT Dashboard. CONNECT shapes the associates' experiences with an easy-to-use, robust lead management system housing real-time reporting, and integration with outside network partners and internal systems.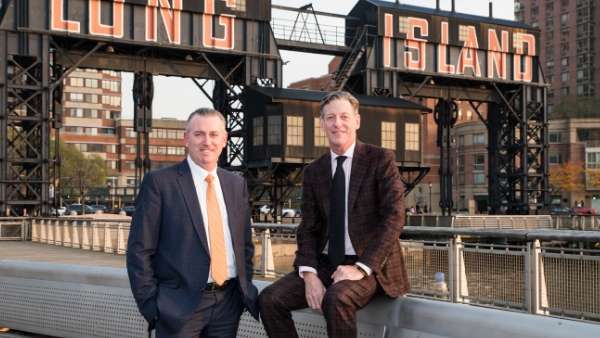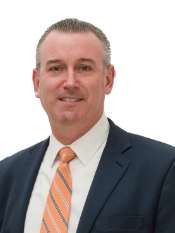 Principal Mark T. Laffey says, "After an exhaustive search for a lead management platform, we launched CONNECT, Laffey Real Estate's private-labeled CRM. We thought we were getting a good Lead management system. What we have discovered is a true brokerage partner. Of special note is the fluidity with which the tech team at Delta communicates enhancements, handles support ticket inquiries, and involves the brokerage partners when considering significant changes to the platform."
"We promote CONNECT as a marketing package suitable for everyone from the new agent to the experienced REALTOR®. It is our 24/7 virtual assistant, website provider, content writer, campaign manager, and social media aggregator. The team at Delta is forward-thinking, adopting new technology, content, and design applications for the benefit of our associates. We were confident in Delta's ability to deliver. We remain convinced that the partnership is a long-term investment with great returns on the Laffey Real Estate Investment."
Using Technology to Stand Out During Trying Times
As the first cases of the coronavirus hit Long Island this year, Philip Laffey and the senior management team sprang into action. Their primary goals, to maintain a safe workplace, encourage community residents to utilize practices that protect the health of family members and friends, and to ensure the continuity of their business.
Also, both Principals made a collective decision to temporarily close branch offices to protect its employees, associates, and the community.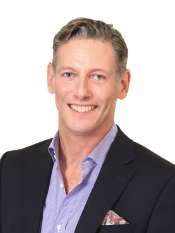 "The pandemic and the stay-at-home orders challenged us to continue to think outside-of-the-box to adapt to the worldwide challenge in front of us," comments Co-Owner Philip C. Laffey.
"We prepared to face the virus head-on. Our associates and staff members were set up to work remotely on March 20. We were prepared on Monday, March 23, for 'business as usual.' From then up until and including now, we have been and communicating with clients—and each other—through emails, phone calls, texts, and most successfully via virtual meetings. Our CONNECT platform enabled us to launch Virtual Open Houses and Showings using Facebook, Zoom, and YouTube. Within the first two weekends, we had surpassed 30,000 views on Laffey Real Estate Properties. A standout moment for Laffey Realtors during social distancing restrictions. Our all-hands-on-deck attitude allowed us to pivot from traditional, in-person showings to a digital strategy quickly. I can't imagine how badly other firms' businesses were impacted if they didn't already have the digital tools in place to keep their businesses moving," says Laffey.
A Realtor's Clients Are Buyers and Sellers
Laffey Real Estate sales associates have big ambitions, and that's how they keep their reputations going as "the best agents" on Long Island and beyond.
They understand an amalgamation of personal attention, community service, continuing education, and modern-day, tech-forward systems resonate with their clients and leave an unbeatable, long-lasting impression.
Buyers and sellers count on the sales professionals at Laffey Real Estate to be their ally. Their guidance and knowledge about properties from Manhattan to Montauk earn them the trust and respect of clients to represent their real estate needs both locally and worldwide.
Laffey's Realtors use the marketing and technology tools found in their CONNECT dashboards to further differentiate themselves from the competition with new and innovative ways to communicate. CONNECT's tools remove the mundane paper-pushing tasks away, so their time is spent more productively, building, and maintaining long-term relationships with clients.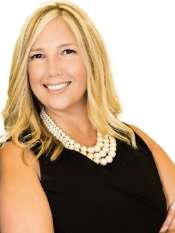 Donnamarie Chaimanis, Regional Director: It's clear that we've entered an era of extraordinary, rapid change. The COVID-19 pandemic has challenged all of us to learn how to adapt quickly and learn as we go. With our CONNECT Database, we have leveraged the power of connecting our agents with clients. CONNECT enables our sales agents to capture, organize, and properly track leads. Our CRM assists agents to personalize a website, follow-up, and manage clients from initial contact, to long-term repeat customers and referrals. This powerful tool offers the ease of communication so our agents can nurture leads virtually versus manually tracking interactions. Our Virtual Open House tools are amazing, and this is one more feature we love about CRM.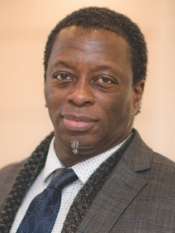 Eric Jackson, Branch Manager - Westbury Office: Using technology to increase your business today is essential. One of my favorite features in the CONNECT arsenal of tools is the Market Watch feature. Not only do I use it to stay in contact with prospective customers AND clients, but it also serves as a powerful recruiting tool. When potential agents see we provide a method to reach both buyers and sellers with accurate market data automatically, it moves us far ahead of our competition.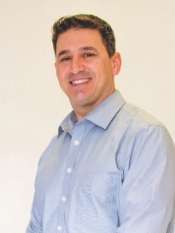 Ron Lopez – EVP Digital Marketing: A CRM has always been the most critical asset for Realtors. However, getting them away from Post-it notes and notebooks has been near impossible. Finding the right CRM that conveys ease-of-use as well as automating most of the incubation had been elusive until 2018. We now have both Present & Future concerns covered.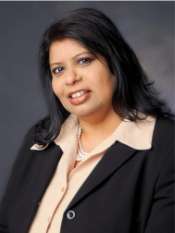 Shaheen Abdin, Branch Manager - Jackson Heights Office: How we at Laffey adapted technology to stay ahead of our competition during this. unprecedented time. By using Delta, we can use one platform to promote our business to all the social media websites. Since everyone was at home and was online, what better way to continue to do business while staying at home than to use the technology that Laffey already has in place. Technology has been a challenge for most agents to adapt, but this slow time gave us an opportunity to explore and accept new ways to do business.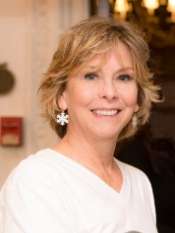 Leslie Laguardia – Creative Director: The dramatic quick- shift our Marketing Department took to propel our agents forward with online marketing and virtual home tours was by no means a simple task. Our goal was to raise the skill set of our agents to master the new tasks required as we all move forward in the current environment. I am confident we are ready for what the virtual future holds.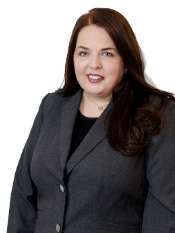 Allison Mulhall, Executive Director – Relocation: Our CRM has allowed Laffey Real Estate and specifically the Corporate Services division to continue to expand our already trusted relationships with network brokers, our clients, and customers. We have adopted the communication tools to simplify and streamline the lead management process making our teams more productive and successful. The Market Watch reports and drip campaigns have been invaluable in developing strong relationships, converting inquiries into buyers and sellers, and keeping our audiences informed of local market activity.






What's Next for Laffey Real Estate?
Laffey Real Estate is a full-service provider offering expertise in sales, rentals, relocation, mortgage, new development marketing, and title insurance to the marketplace.
Mark Laffey comments on the future of Laffey Real Estate, "I challenge our team to get creative and to think outside the box. I'm not a micro-manager, but our staff knows there's no ivory tower at Laffey. My door is always open—especially to new ways of thinking. Our residential, rental, and relocation services are examples of the stellar results achieved when our group works together.
When it comes to the future of Laffey Real Estate, our team knows "#ITSYOURMOVE."