Change is hard, but managing the countless daily tasks of the modern real estate sales associate without the best real estate technology is even harder. The truth is that every sales associate would like to spend more time selling homes, and less time on repetitive daily tasks. Real estate technology is a game-changer precisely because it unlocks more time for sales associates to focus on the parts of the job that they love most, without compromising on the daily, nuts and bolts tasks that drive new business to your real estate firm.

Every sales associate has their own workflow, and it's crucial to help associates understand how a short-term disruption to that workflow to integrate a new tool can ultimately lead to huge long-term gains. The easiest way to do that? Choose the right real estate technology, make sure sales associates understand why it benefits them, and provide the training/support necessary to make integrating new tools as seamless as possible.
Manage Leads and Automate Tasks with Customer Relationship Management (CRM) Software
How Your CRM Simplifies Life for Sales Associates
Think of your CRM software as the foundation of your real estate technology. It's where you keep track of relationships, nurture leads, automate important marketing/lead management tasks, and manage workflows in an efficient, streamlined way. When sales associates learn to rely on their CRM, they never have to guess what they need to do to move leads through the pipeline or wonder whether their marketing is reaching the right people.

Automate Email Marketing
No sales associate wants to spend hours sending out emails when they could be working on closing deals. So let your CRM software handle it! Use your CRM to set up automated email marketing campaigns with effective, pre-made templates, develop long-term marketing campaigns, and track the results of your email marketing. Show your customers that you're thinking of them by sending flyers and eCards for important occasions. Keep them up to date with regular emails on the real estate markets that they care about most. Automate these tasks to maximize your marketing, without taking time away from what sales associates do best.

Timing Is Everything: How Your CRM Streamlines Lead Management
Not every client or prospect in your pipeline will be at the same stage in the purchasing process, so it's important to use your CRM to segment your list so the right message reaches the right people at the right time. The more you learn about each prospect, the more information there will be in your CRM platform. This is another area where automation can save sales associates a ton of time, so look for a CRM that offers automated lead segmentation.

Depend on Your CRM for More than Email Marketing
Email marketing is one of the key-value areas of your CRM, but it's far from the only one. Sales associates can streamline social sharing by automatically sharing key links, from client reviews to open houses and blog posts. Use lead capture forms to generate new leads, and contact lists to make engagement a breeze. Rely on the data captured by your CRM to help you understand the needs of each prospect when it's time to close the deal and add your own notes throughout the process to supplement what your CRM learns.
Digital Marketing to Generate Leads and Show the Best of Your Business
Create Custom Content to Drive Traffic and Generate Leads
Content is king in digital marketing, and your real estate blog allows you to speak directly to your target audience. Use custom content to show off the real estate expertise of your sales associates, and provide relevant, valuable data to your audience. Your custom content can show buyers why the communities where you do business are great places to call home, and help them make decisions on which neighborhoods best suit their needs.

Use Video Tours to Bring Listings to Life
All sales associates know that for a buyer to fall in love with a home, they need to be able to imagine what their lives would be like when living there. Creating video tours allows shoppers to tour a home in detail, without ever leaving their computer or mobile device screen. When you want to maximize visibility for your best listings, video tours are an invaluable tool.

Use a Modern Real Estate Website to Grow Your Brand
Why IDX Listing Integration Is a Must
When you create a new real estate website, make sure that IDX listing integration is included. Many website visitors will come specifically to browse listings, and a search function with robust filters gives them a better chance of finding a home that they'll love. By the time they connect with a sales associate, they're likely to already have some properties in mind from their searches.

Create a Mobile-Friendly Website to Maximize Your Audience
Real estate shoppers are often passionate about their home search, which means that they'll be looking at listings and real estate firms on their mobile devices whenever they find a free moment. That's why it's so important to make sure that your real estate website is mobile-friendly, and looks as great on small screens as it does on big ones. The easier it is for prospects to browse what you have to offer, the more likely you are to earn their business.

Your Home Base for Online Marketing
Your real estate website should be the hub of your online marketing efforts, making it easy for prospects to connect with your blog, social media presence, and real estate team. Use your CRM to share posts to social media, and link back to your website. Make it easy for your audience to find all of your valuable content, so they can share it with their connections. Integrate search engine optimization (SEO), so that new prospects can easily find what you have to offer on their favorite search engines. The more information that your website provides, the more your sales associates will benefit.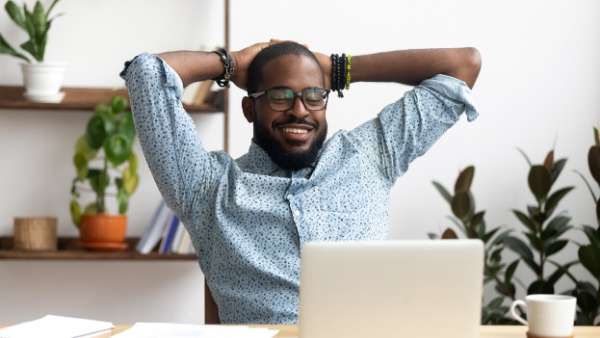 Rely on Training and Support to Integrate New Tools
Training and Support Simplify the Process of Integrating New Tools
While there are many ways that real estate technology makes the jobs of sales associates easier, learning to use new tools isn't always an overnight process. That's why it's so important to provide training for new technology and let sales associates know where they can find help whenever they need advice for fitting a tool into their workflow.
With the right technology in place at your real estate firm and the right motivation to adopt new tools, sales associates will never have to wonder where a lead stands, or spend countless hours on repetitive tasks that take time away from closing deals. Yes, "tool fatigue" is real, but that fatigue mostly comes from using the wrong tools or trying to use the right tools without the necessary support in place. When sales associates understand the benefits of each tool and the best tactics for how to integrate those tools into their unique workflow, real estate technology becomes a true game-changer for everyone at your real estate firm.