In today's digital world, social media is a powerful marketing tool for all types of businesses, and the real estate industry is certainly no exception.
Studies have shown that experts in real estate are consistently among the most active professionals on most social media platforms. The National Association of REALTORS® reports 77% of real estate professionals use social media in some form for their businesses.
Over 80% of online users are active on Facebook, opening the door to countless opportunities to opportunities for real estate firms and sales associates. As a real estate professional, you understand what a significant impact social media has on building trust with your clients and generating leads for your business.
Social media is unbeatable when it comes to driving traffic to your website and turning those visitors into leads. You can use social media channels to promote your brand, as well as your listings. It's an essential part of your marketing strategy that helps you connect with your targeted audience, where they spend a good portion of their time. It also helps you cultivate long-term relationships with current clients, past clients, and future referrals within their network.
When you incorporate social media channels into your marketing strategy, you're inviting people to your website right when they need you.
Many people find it tough to uncover the best ways to use social media for growing their business. This can lead to social falling by the wayside after an initial burst of enthusiasm.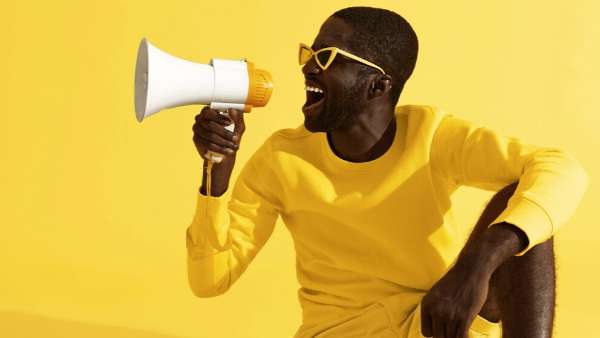 That said, there are great ways to fit social media into any real estate business. Here's how to make social media an asset for your real estate website:
Choose the Best Social Channels for Your Brand
Each social media website has advantages. For example, Twitter is terrific for connecting with people in your community because anyone can see your posts. Facebook tends to be effective for cultivating connections with your past and current clients. Instagram is ideal for real estate photos, and LinkedIn can be superb for those specializing in luxury and commercial properties.
Share Plenty of Amazing Photographs and Videos
Real estate is visual: People need to be able to imagine living in a home before they will truly be enticed by it. Facebook and Instagram, in particular, offer lots of opportunities to share your best real estate photography. Get comfortable with YouTube, too: Video blogs are the next best thing to meeting in person and will help leads trust you.
Introduce Virtual Showings for Your Active Properties
With buyers and sellers looking for alternatives to in-person showing, social media has a chance to shine. A virtual showing can come in the form of a guided video tour of a property or even an interactive, panoramic experience using still photos of each room. Sharing this compelling multimedia content gets prospective buyers off the fence and onto your website.
Make Your Blog a Cornerstone of Your Social Strategy
Most of your future clients will find you online. Not only that but going online to check out local listings is often a buyer's first step. Your blog can help. By sharing helpful, informative articles on real estate trends, you guide leads through the whole process. Since they recognize your expertise, they are more likely to choose you when they enter the market.
Use Automation to Your Advantage for Better Consistency
Some business owners sink hours a day into social media when they first get started. Automation helps you stay focused on high-value tasks. The right automation tools will allow you to pre-write your social media updates so they can be posted when your audience is active. You can also instantly share your listings, reviews, testimonials, blog posts, and videos.
Promote Your Best Reviews and Testimonials on Social Media
Social proof is one of the most potent ways to get attention from future buyers and sellers. It's the way of showing leads that others "just like them" have had success with you.
Create Opportunities for Interactive Conversations
Social media isn't just for brands to talk "at" their customers. Two-way conversations are key to building relationships. Monitor mentions of your brand, relevant hashtags like #RealEstate, and news about your community being shared on social media. This helps you find others who can benefit from your expertise. And, of course, always respond to any replies to your social posts!
Use Industry Hashtags to Make Your Content Discoverable
Social media is a wide world, and you want your content to be discoverable. Hashtags make it happen, clarifying the subject of your posts, so they show up in search. Always include 1-3 hashtags like #JustListed, #DreamHome, #ForSale or #PropertyWatch. On Instagram, you're encouraged to use as many as you wish.
Absorb the Lessons of Analytics to Use Your Time Wisely
Analytics software gives you information about your social media following, how people are finding you, and what content they're interacting with. Virtually all social platforms now have their own analytics, though they may only be available to active advertisers. By checking your analytics weekly, you can learn which posts are popular and tailor your content accordingly.
Social Media Makes Your Real Estate Website a Better Lead Engine
Many sales associates jump into social media with both feet, only to be disappointed by their results. Early setbacks can conceal social media's power, but marketing automation unlocks it.
Done right, social media helps you zero in on members of your community ready to buy or sell, then earn their trust.
You can reach great results and have the work-life balance you deserve.