Listing Photos Done Right
If you aren't assigning your sellers homework before you take listing photos, you should be. According to research from the National Association of REALTORS®, 90 percent of buyers begin their home search online. The most important factor in deciding which listings to view? The photos, of course, according to 85 percent of home shoppers.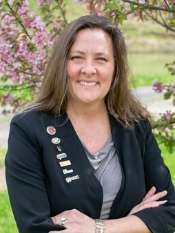 "NAR tested how much time people spend looking at the different parts of a listing—the photos, the home data, the 'yada yada' remarks the sales associate writes—and the longest time by far is spent on the photographs," says Heather M. Neill, broker and owner of Heritage Real Estate Co. and Picket Fences Realty, LLC, in West Virginia. "The photos are just so crucial. I've seen agents all in a hurry, feeling they're burning daylight on their listing contract, so they post a listing with just one photo, or poor photos, thinking they'll go back later to take more."
But that either doesn't happen, or they miss the brief window of opportunity each new listing presents.
"Every listing has a sweet spot when most buyers look at it, and it's usually about the first week, two at the most," Neill says. "The hits go through the roof, and then they start to dwindle back down. Having as many photos of the very best quality you possibly can, right out of the gate, is crucial."
Setting a Precedent
Originally from Gainesville, FL, Neill says she noted that listings were handled very differently when she moved to the Morgantown and Fairmont areas of West Virginia eights years ago.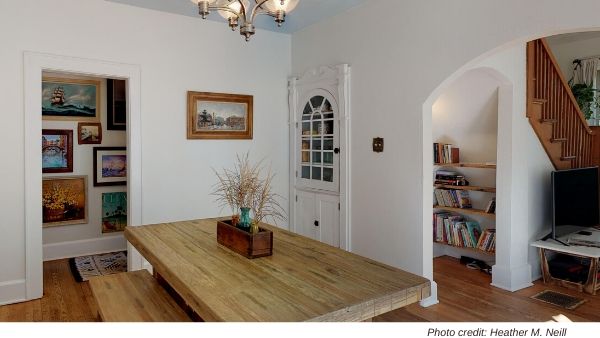 "I was shocked at the quality of most of the listings," she says. "Almost no one was doing anything remotely like the professional photography you saw in Florida.  Dark, grainy, poorly composed photos were prevalent. You'd see a $500,000 listing and know it was taken with a cell phone because you could see the sales associate in the bathroom mirror holding up her phone!"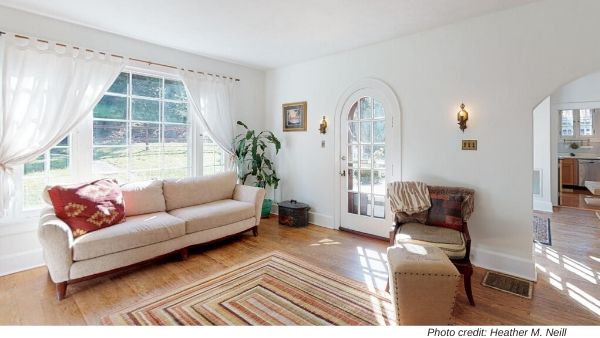 With her interest in professional residential photography, Neill says she wanted to "up the ante," and she has.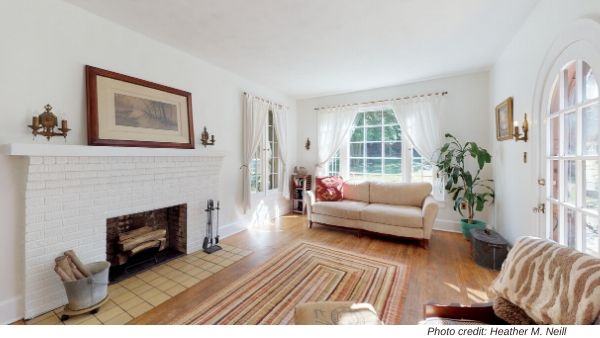 "Pretty soon, I had agents from other companies telling me they could always tell my listings just from the photos," Neill explains. "After about a year, you started to see other agents begin hiring professionals to take their photos."
One of Neill's recent listing efforts was even recognized by The New York Times, which included a Fairmont home in a regular feature article on what a certain amount of money buys in different areas of the country.
"It was a very charming house; I called it a 'fairy tale cottage' in the listing," she recalls. "People started telling me, 'that listing of yours is going viral,' and I thought, "Oh, that's nice.' I had no idea that was exactly what was happening. Then I got a call from columnist Julie Lasky at the New York Times. I get sales calls all the time, so I just deleted the voicemail thinking it was a scam. She called again and I ignored it a second time. She finally emailed me and said, 'I'd really like to talk to you.'"
While the listing had already received over 5,300 views in one posting alone, its inclusion in "What You Get: $225,000 Homes in Maine, Virginia, and West Virginia" helped even more.
"Because it hit The New York Times, it was the busiest open house I've ever had," Neill says. "It was standing-room-only! It was insane."
Good Photos Don't Just Happen
To get those amazing shots of the Fairmont house featured in The New York Times, Neill says she started as she always does with sellers—by giving them homework.
"I give them a homework sheet—a pretty lengthy prep sheet," she explains. "Most of the time, it's not about remodeling the house. it's more about cleaning, decluttering, and sprucing up the place. I'm very straightforward about it. If you want to sell a $250,000 house, you need to clean it. I call them a couple of days before the shoot to make sure they did."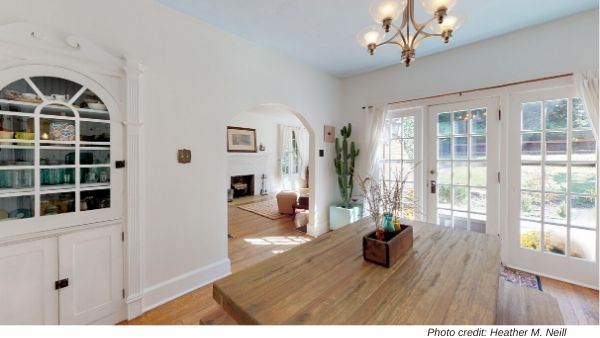 If the weather forecast is wrong for a planned photoshoot, Neill says she reschedules. Good lighting makes all the difference in getting fantastic shots, and the blue sky behind an exterior shot of the home is night and day from the gray drizzle. "I don't shoot photos on cloudy days," Neill says. "Disney doesn't advertise on a rainy days and neither do I."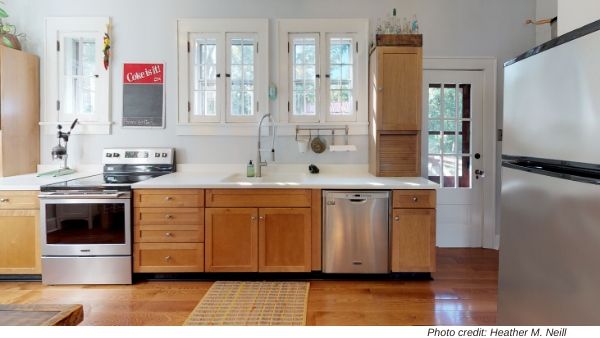 In addition to retouching every single photograph with Lightroom (she tweaks things like white balance and saturation, not cracks in walls), Neill relies on professional photography equipment.
"I use a Sony Alpha a6000 mirrorless digital camera with a slightly wide-angle lens, and a 3D Matterport camera that has some neat features, the tours for which the DeltaNET® supports," she says. "It offers a 360-degree panoramic view of every room of the property, and you can also pull still shots from it. It creates a dollhouse overview of the home, as well as an immersive 3D virtual walk-through of the home. It makes the buyer feel like they're stepping right into the home."
"You can create a path to walk through the entire home," she continues. "It's a tool buyers and sellers really love, particularly right now. If it's done correctly, it serves as a walkthrough that's better than a video. I've sold properties that way without the buyers even being in the state."
In addition to the detailed schematics the 3D camera provides, Neill says Heritage and Picket Fences also sometimes pay for the creation of an aerial video. "It costs $200-300, but we don't charge the client for it," she says, "it's part of the service we provide. One recent listing with an aerial video sold within 24 hours."
Bottom Line
Whether you hire a professional photographer to take your listing photographs, or you invest in good equipment and take a residential photography class, Neill says the outlay will pay dividends in the end.
"I think it's just part of doing business," she says of great listing photography. "At the very least you can pay somebody who is good at it to do it for you. It's part of doing your job right.
"REALTORS® make darn good money, and I think we should earn it."