Latter & Blum - Building Lives, Careers, Businesses, and Futures
"When you build, you make things happen. You build lives, careers, businesses, and, most importantly, a future."
This is the cornerstone of Latter & Blum's business philosophy and the foundation upon which the company operates today.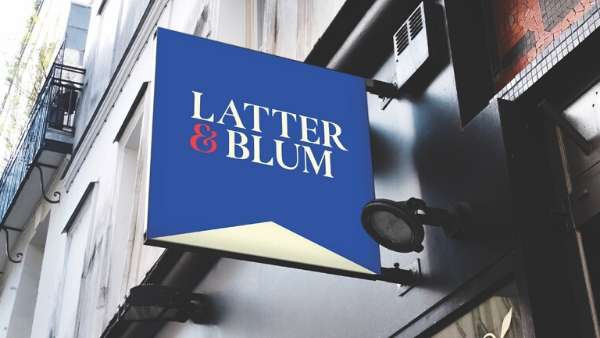 Latter & Blum is Louisiana's largest real estate brokerage. It is the state's first and only $4 billion real estate company, as well as the 30th largest brokerage in the country. They've gotten to this chapter in their story through hard work, unbreakable community ties, and an eye for business.
Latter & Blum's History
Latter & Blum's story begins over a century ago when Harry Latter and Joseph E. Blum founded a commercial real estate company in 1916. During the 70 years that followed, Latter & Blum built its business to include residential sales.
In 1986, Robert Merrick purchased Latter & Blum from the Latter family and eventually acquired many smaller independent brokerages, including a number that continued to operate under their distinct brands.
As Latter & Blum's business continued to build, so did its career opportunities.
Today, Latter & Blum is 2,800 associates strong, and its footprint spans the Gulf South operating in Greater New Orleans, Lake Charles, Greater Baton Rouge, Lafayette, Alexandria, Southern Mississippi, and Houston.
In 2005, Lacey Merrick Conway, Merrick's daughter, began her career at Latter & Blum, assuming the roles of salesperson, manager, and executive.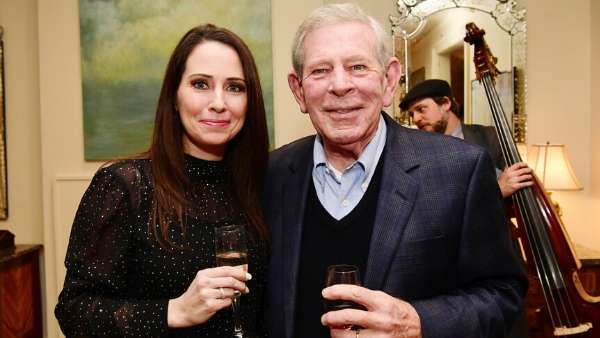 Earlier in 2020, after 40 years at the helm of Latter & Blum, Robert Merrick turned over the reins to Lacey Conway to serve as its President and CEO and to continue their vision of building growth for the future. Merrick continues in his role as company chairman and owner.
Merrick says, "Lacey has demonstrated exceptional business and leadership skills in her 15 years with Latter & Blum, and I have every confidence in her ability to take the company to its next level of growth."
"She also believes, as I do, that Latter & Blum is a 'family of families' helping to build and strengthen our region through the important work we do."
Conway speaks about her role as CEO, "I am eager to continue our 104-year tradition of innovation, growth, and community-building as we enter a new decade."
"We have, together, created the largest and most successful real estate enterprise in the State of Louisiana, and the future holds tremendous opportunity to extend that position still further. I am deeply honored to take on this new role."
Men (and Women) Plan and God Laughs
We plan, God laughs" is an old adage that expresses a truth almost everyone can relate to—especially as it relates to 2020. For Latter & Blum, their plans for this year began well before the Fleur De Lis dropped in Jackson Square.
When Latter & Blum's executive team got together last fall, they had a definite plan of action for 2020:
Announce a change in leadership within the company
Bring together five distinct real estate brands as one community under the Latter & Blum name
Manage a company-wide rebranding.
January came, and everything was moving forward as planned: Name Lacey Merrick Conway as Latter & Blum's new CEO— Check number one off the list.
Numbers two and three—announcing the union of five unique brokerages under the Later & Blum name and unveiling the rebranded corporate identity—were on March's calendar. A celebration in Baton Rouge with hundreds of Latter & Blum associates in attendance were in the works—until one glitch happened— the first cases of the Coronavirus were reported in Louisiana.
Latter & Blum - One Company One Brand
During the days preceding the celebration, the executive team at Latter & Blum, along with Marc Davison from 1000watt, the company's branding agency, were forced to rethink their plans for their corporate get together because of the pandemic. They took action and moved the live event to a digital format to make the announcement.
On March 18, 2020, Latter & Blum welcomed all of its companies to come together under one united Latter & Blum brand.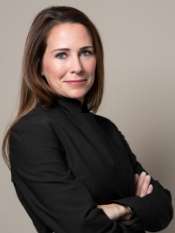 Conway's message to the Latter & Blum Family of families, "Together, here and always, we were powerful. Everything that has happened—the risks, the joys, the setbacks, the wins, and the losses— has brought us here together."
"Technological, generational, and behavioral shifts are all more evident in our real estate world than ever before. Things move faster. Our clients want more. You are challenged to deliver more value. I, in turn, am challenged to deliver more value to you. Sometimes it can seem like too much. But let me tell you something I know with a hundred percent certainty: We are better positioned to meet these challenges than our competitors. Together we have the heart, the brains, the resources to thrive into this future. This is an opportunity."
Change only happens when new things take the place of others. How do we seize our opportunity? We must build on our core strength, our togetherness as the largest independent real estate company in the State of Louisiana. It is for this reason that I am today excited to share with you our strategy of one company, one brand. This means that going forward, we will extend the Latter & Blum brand across the State. The C.J. Brown, Van Eaton Romero, Noles-Frye, Moffett brands will be brought together in the shared Latter & Blum brand. This will empower us to focus all of our resources on one brand, and in so doing, create more value for you. By aligning our systems, our marketing, our technology, our passion behind a single brand, we become stronger, nimbler, smarter. We become prepared for an exciting future."
Emails, text messages, and social media posts flooded in from associates in towns like Lafayette, Mandeville, Alexandria, Lake Charles, Houma, Thibodaux, and New Orleans with thanks and appreciation for the good news for Latter & Blum.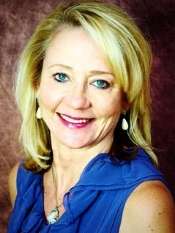 Cindy Schupp, Realtor: "Such an awesome inspiring New Marketing Presentation. So excited to implement this new branded Market Material to move us into another exciting era of Latter and BLUM! Happy to be part of the Latter and BLUM family!"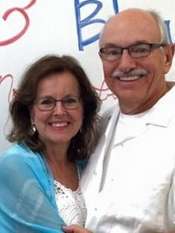 Iris Davis: "Well done Lacey! So exciting to have all the family companies together...We are Latter & Blum."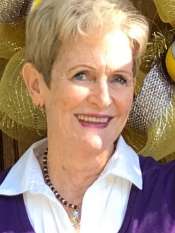 Arralee Hays: "Great job Lacey, time to all be one big family! Great branding!"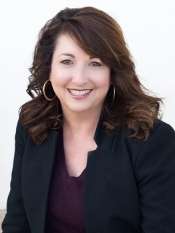 Lori McCarthy: "So excited to be a part of this amazing company!" "It's a great look and vision. I can't wait to hang the new sign on a listing!"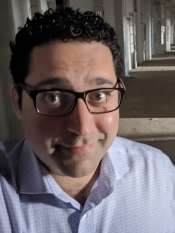 Ben Samuels: "It's a great look and vision. I can't wait to hang the new sign on a listing!"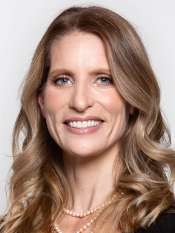 Erynn Patania: "So proud to work for a solid company that forms a cohesive foundation that supports the growth of us all together. Onward and Upward Latter & Blum."
We're Latter & Blum. We're Always Building
Always Building is Latter & Blum's rallying cry. When you build, you make things happen. Latter & Blum is devoted to its mission of building lives, careers, businesses, and a future for the company.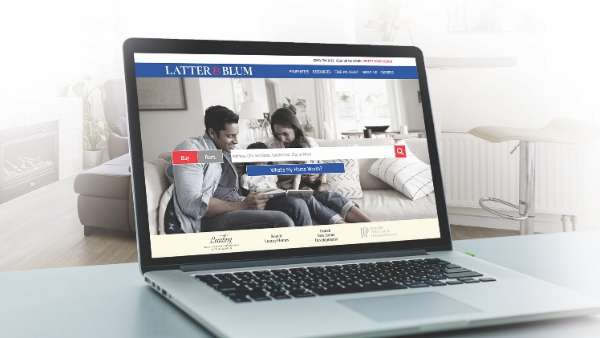 The Latter & Blum Family of families is a force of nature across Louisiana and Mississippi, with a multitude of real estate professionals dedicated to always doing the right thing for their clients.
Building is what Latter & Blum does the best—especially when the people, places, and future of Louisiana matter so much. Their associates offer people from every walk of life the real estate guidance, expertise, and service the unforgettable customer experience they deserve.
Over the decades, Latter & Blum built their business to include residential, commercial, property management, financial, and insurance services. Their vision participated in building the careers of its associates, its communities, and the lives of its clients.
Residential Real Estate Services
You build a residential real estate business with an unparalleled reputation as one of the most successful real estate companies in the Gulf South. You become an extended member of the families in your community where generations return to you year-after-year because of the trust and respect you have earned.
Commercial Real Estate
NAI Latter & Blum opens doors to new opportunities for businesses locating to New Orleans, Baton Rouge, Lafayette, Lake Charles, Alexandria, and the surrounding areas. It provides avenues for sales associates with aspirations of building careers in commercial and industrial real estate. Today, a staff of over 75 Latter & Blum full-time specialists handles the sale and leasing of commercial and industrial property throughout southern Louisiana and the Mississippi Gulf Coast.
Property Management
NAI Latter & Blum Property Management oversees the management of office/commercial, apartments, warehouses, and shopping centers. The company's property management team employs approximately 170 staff members with the knowledge and experience to manage their clients' properties effectively, efficiently, and profitably.
Financial Services
Essential Mortgage Co., a division of Latter & Blum Inc., is committed to providing the most competitive mortgage alternatives in the marketplace.
Insurance Services
Latter & Blum Insurance Services meets the needs of its customers with Auto, Homeowner's, Business, Life, and Personal Umbrella insurance.
Building Stronger Communities in the Markets We Serve
It's the precept under which Latter & Blum lives when it comes to giving back to the communities they love. They believe they are not defined by their achievements, but rather by what they leave behind. It's just who they are!
Whether it's philanthropy, donations, or simply giving time to a cause, Latter & Blum is committed to building their community by supporting local organizations throughout the State. The United Way, American Cancer Society, American Heart Association, A Child's Wish Foundation, Alzheimer's Association, Big Brothers/Big Sister, Boy Scouts of America are some of the causes Latter & Blum holds close to their hearts.
Their team believes they stand stronger together than when apart—especially during uncertain times. Moving forward together as one company keeps them connected as a group and with their clients, generates more business, more awareness within their communities, and a more impactful presence for everyone.
Latter & Blum's Online Partnership with Delta Media Group
When Latter & Blum and Delta Media Group became partners in 2018, they had a specific action plan. Their mission was to offer clients an unforgettable online experience, place third party resources in one location, fill their sales associates' toolboxes with marketing technology tools, and to grow their online visibility and leads using SEO.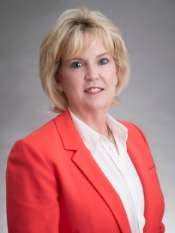 "Back in early 2018, the leadership at Latter & Blum came to the conclusion that we needed to overhaul the technology platform we provided our agents," said Cheryl Tynes McAdam, General Sales Manager, Associate Broker at Latter & Blum. "We spent many months evaluating a number of qualified vendors before selecting Delta Media Group. Delta provided almost all the tools and services we were looking for in an easy to use platform. Today, for the most part, our agents are very happy with the DeltaNET platform and we've seen higher adoption rates compared to the platforms we used in the past."
The partners working together achieved those goals and then some. Since Latter & Blum's launch with Delta Media Group, total traffic increased by 110%; organic traffic gained by 115%, leads,163% compared to the previous period.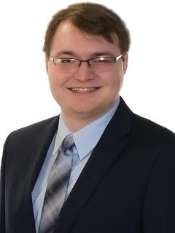 Franklin Stoffer, Senior Key Accounts Consultant/Sales Manager at Delta Media Group, states, "Our partnership with Latter & Blum is two players in the real estate industry coming together to play on the same team."
"We met weekly (or more) as the project required to get to Latter & Blum's original launch date. And, if any hurdle got in the way, we worked together to jump over it."
Stoffer continues, "Over the last two years, we've collaborated on several website launches. Initially, in 2018, we built four websites focusing on the Latter & Blum Family of companies, followed by careers website in 2019, and ultimately the rebranded and newly consolidated Latter & Blum website which features six distinct website experiences for their unique regions."
"I feel as if Delta Media Group is the Ohio cousin of the Latter & Blum family. We've attended conferences, held training sessions, and participated in phone calls; we are a part of their family as Latter & Blum is a part of ours," says Stoffer.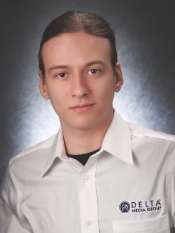 Josh Endres, Project Manager at Delta Media Group, comments, "As Latter & Blum's Project Manager here at Delta Media Group, I'm their eyes and ears.
"We work side-by-side for the common goal of powering their associates with the technology, tools, and know-how to build successful careers."
Endres continues, "At this point in time, Latter & Blum meets with me bi-weekly to review any significant projects and talk about plans. As new projects get underway, it's not unusual to have daily and weekly check-ins to ensure deadlines are met."
"It has been my impression since our initial meeting that Latter & Blum's first concern is their associates. Lacey, Stephen, Cheryl, Troy—their entire team—work to maintain a culture of professionals that have so much integrity and mutual respect, when they come together they become unstoppable," says Endres.
Conway comments on adopting technology and tools to adapt to the real estate industry's new normal because of the outbreak, "We're no strangers to disaster here in New Orleans. From the first reported case, our agents were busy connecting with their sphere of influence to see how we could help. We used the great technology and tools at our fingertips to maintain consistent support so our associates and staff could continue to work from home efficiently and effectively. We made sure our team had everything they needed to close a deal digitally."
"We focused on videos and virtual meetings to communicate. We flipped open houses from in-person tours to virtual open houses posted to Facebook. We use SkySlope, so that meant our business is capable of being paperless." Conway continues, "While all of this was a heart-wrenching experience, the silver lining is we all took advantage of tools we might not have used before and became proficient at them."
Becoming a Member of the Family
Part of Latter & Blum's building philosophy speaks to their associates and staff.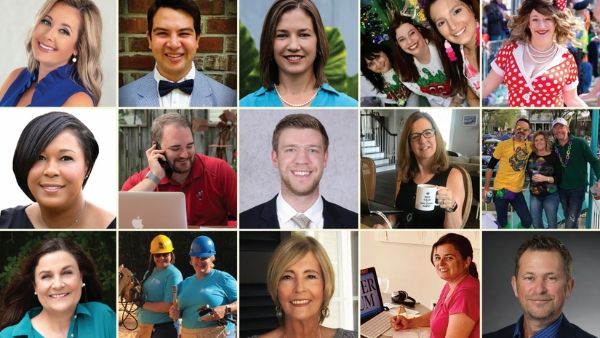 When you build for yourself, you also build for others. Creating life-changing opportunities and meaningful careers. Providing people training and education that helps them achieve personal wealth. And, all along, drawing together a family. A family of families—people who share beliefs, values, and aspirations.
Cheryl Tynes McAdam comments on the next chapter of Latter & Blum's story, "I believe together, under one brand, we will reap the benefits for years to come. The strength of any group depends on the awareness of its individuals."
"We offer our sales associates leading-edge marketing and technology tools and educational opportunities to advance their skills and build successful careers," says McAdam.
As a leader in local, regional, national, and global markets, Latter & Blum provides the credibility and competitive edge their sales associates need to succeed. Latter & Blum recently joined Leading Real Estate Companies of the World® opening opportunities to over 70 countries, 565 firms, and 130,000 sales associates globally.
Latter & Blum is the leader in luxury real estate in all of its markets. Latter & Blum luxury real estate associates are experts who have earned the designation through unique training and years of experience.
Through affiliations with Who's Who in Luxury Real Estate and ListGlobally, Latter & Blum can promote exquisite, estate-caliber properties to the most affluent buyers across the globe. Also, they are a member of Luxury Portfolio International®, the luxury marketing division of Leading Real Estate Companies of the World®, the largest network of premier locally branded real estate companies. LPI attracts a global audience and markets approximately 50,000 of the world's most remarkable homes annually on luxuryportfolio.com.
What's Ahead for Latter & Blum?
When we asked Lacey, "What's ahead for Latter & Blum," she commented, "This is all very personal to me. It's not just business, it's family, and family is everything. When my dad purchased Latter & Blum 34 years ago, he knew he had to build upon a history that went back to 1916. Moving into the future, I have the opportunity to build too."
She continues, "Experts predict there will be a real estate boom post-crisis. If we are proactive and positive—preparing for the rebound now—we'll get through it. When we work together, as one company, one brand, one family, our future is bright."