Real estate has been transformed by the internet more than almost any other industry. Buyers go online when they want to look at listings, and sellers consult websites to figure out the best way to raise their property value.
For sales associates, it's a time of unprecedented opportunity. Would-be clients are ready and waiting for you to show them your stuff. The key: You have to capture leads' attention at the moment they need you most.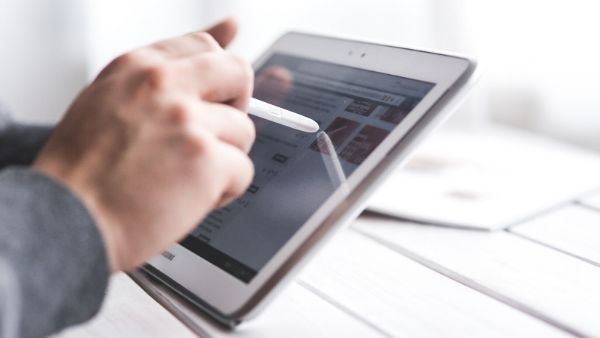 Use these 12 bulletproof marketing ideas can put your real estate business on the map:
Write a Terrific Blog
When it comes to online visibility, your blog is your most powerful tool. Not only does it showcase your expertise, but it is also an introduction to all you have to offer. An active blog can attract plenty of search traffic, especially when updated weekly.


Launch an Email List
It might take months or even years for leads to move forward on their real estate dreams – yikes! An email list is how you stay in touch in the meantime. By providing occasional updates (like your best blog posts), you can nurture a relationship for as long as it takes.


Publish Local Guides
Your local expertise distinguishes you as a sales associate. Publishing research on your real estate market entices people to subscribe to your email list. First- time buyers love neighborhood guides and other resources that make their choices easier.


Get Active on Social Media
Social media can amplify all your other marketing. Twitter is ideal for meeting new leads. Facebook is the perfect place to build a community of supporters, while Instagram can host all your most beautiful real estate photos. LinkedIn is helpful for those in luxury real estate.


Embrace Video Marketing
No matter how you use it, video content is some of the most compelling around. It moves more of your website visitors to action, and it gets more people reading your social media posts. Pages that feature a video tend to get much higher search engine placement, too.


Use Professional Photos (Everywhere!)
Gorgeous property photos are the bread and butter of any sales associate. To stand out, partnering with a professional photographer is a must. Photos aren't just for your listings: They add charm to your site and get people to stop and look at your social posts with much less work than video.


Employ Virtual Tours
A good virtual tour is the next best thing to being there. It lets prospective buyers "visit" a property online and walk through it using custom video, usually put together with panoramic photos. That makes for a novel and memorable way to get people to ask about your listings.


Local Businesses
Local businesses can send a huge amount of traffic your way ... if you let them! One of the best ways to do it is to buddy up and cross-promote local brands on your social media feed. They can do the same for you, and everyone will benefit.


Claim Your Google My Business Page
Google My Business is the most important of the local business directories – sites that help search users find the best businesses "near me." You may already have a GMB page automatically filled with details from the Web. Claiming your page is free and makes it more effective.


Host a Webinar
A webinar gives you the chance to talk to as many people as you want – costs and setup are the same whether you have ten, 100, or 1,000 attendees. Future clients will drop in to get real estate questions answered, and your insights might give them the confidence to take the plunge.


Share Lots of Testimonials
You can never have too many testimonials! They reassure clients that other people, just like them, loved the results you delivered. Recent testimonials should appear throughout your site. Consider showcasing them on the front page and even in the footer that shows on most pages.


Use a Chatbot
Chatbots are AI-driven widgets that can respond to questions from your website visitors. Since they're interactive, people enjoy using them more than looking up the answers they want on a static page. They ensure everyone gets prompt customer care even when you're sleeping.
Marketing is one of the most valuable ways to build the business you really want. Each decision about how you market influences the kind of client you'll attract to your door.
Every digital marketing tactic can pay off in inquiries and leads. Plus, your results tend to build up over the months instead of fading into the background like face-to-face marketing.
These ideas will get you off to a running start on real estate marketing in the digital age. What you put into marketing is what you get out of it, so get a fresh start today!