The answer to "How Do You Turn a $50,000 Project into a $50 Million Platform" is slowly and carefully. At least that's how it happened for Delta Media Group, and it is most likely how you grew your business too.
The prologue of this story begins with "why?"
I need to start by sharing why I want to tell the story of how Delta Media Group turned a $50,000 project into a $50 million platform.
There are three reasons:
First, the media and groups within the real estate industry regularly publish a host of misinformation that the only way to be successful in today's business world, especially as a technology company, is through venture capital funding. This just isn't true!
Second, while some companies may benefit from the infusion of venture capital funding for growth, the injection of cash from these investment firms isn't always what it's cracked up to be.
The dangers that overnight startup companies face when venture capital funding comes into the equation eventually bring some of these companies to their knees.
I have witnessed the downside of venture capital funding firsthand. Business associates and friends have had multi-million dollar ideas, started a company, took on funding, and their company collapsed before they had a reasonable chance to really get going. The real estate industry has seen numerous examples of this same scenario where a tech company starts up, takes on funding, grows too fast, can't service their clients effectively, and simply implodes under their own weight.
Third, the reason I'm telling this story is one hardly anyone knows, and that's due to no one else's fault but my own. It's the Delta Media Group story. Technology and development have always been top-of-mind with me. However, working with Delta's marketing team, we're starting to tell our story in 2020 because of how old our story is and to prove, "Yes, you can be successful without VC funding."
The Preface - The Road To Overnight Success
There are two phrases that I love that relate to how long it takes and how much work it takes to be successful. The first is, "It's amazing how long an overnight success takes." Steve Jobs said it best by saying, "If you look closely, most overnight successes took a long time." That's so true. People only see the success. What they don't understand is all the work and sacrifice it takes to become successful.
The other phrase I love, and I have hanging in my office, is, "Be willing to grow slowly so you survive." When you're in the middle of success and growth, the hardest thing to do is to operate with restraint, especially when it comes to not taking on funding. And, in my case, when I did take on debt, I only did it when absolutely necessary and paid it off quickly. My advice would be if you assume debt, do it only if you must, and don't do it again or put yourself back in the same position where you need to.
These are two beliefs I abide by in business.
Delta Media Group's Long Road to Success
Delta Media Group took the long road to success. An early partner brought millions of dollars of funding into the company, but that partner is no longer a part of our story, and neither is the founder.
After that time, Delta Media Group's growth was all bootstrap growth (aka Delta grew on its own cashflow). In 2000, I, along with a few other partners, acquired Delta Media Group. We took the company from about 40 employees down to three, including myself and two other employees that are still with the company today because that's what the cash flow justified.
We didn't have the millions in funding to burn through; the previous owners had already done that! But, that also meant that we were going to be around for years to come, provided we ran a good business, and, here we are today 20 years later still in business.
The other thing that paved our long road to success is we chose to build the technologies we use in-house. The vast majority of startups that I know generally don't build their technologies in-house. It is cost-prohibitive, and it would take too long to go to market with your product, especially when carrying debt. Many technology companies just pick an open-source framework, build on top of that, and bring a service to market. Not Delta!
Here are two quick examples of how we develop our own technologies. First, we custom-developed our CRM (customer relationship management) software in-house over the past 10 years. Because we have developed the CRM software, we have immense flexibility today as we continually develop it and extend its functionality. Second, the DeltaNET's CMS (content management system) has been built in-house. Development of our CMS started in 1998 by me, before owning Delta, and our CMS plays a significant role in making Delta the best in the industry for SEO and the best in the industry at rapid deployment. It is impossible to be as good at SEO as Delta is running on WordPress or any other popular, free CMS.
A couple more examples: We built our own server infrastructure and storage engine 20 years ago as well as our own data translation platform, which originally dates back 25 years ago. It doesn't mean we don't look at all available options. We do! Our custom-designed and continually improving technology gives us more control, more performance, and the ability to customize and to automate services for our clients; it opens doors for us and removes business handcuffs from us. It also enables us to outperform any competition that tries to use out-of-the-box type solutions, especially in the area of MLS data translation.
All of this did not happen overnight. It took a long time, and it was a long road to get where we are today. Our story is relatable to the vast majority of business owners reading this because you understand the hard work you invested in growing your businesses. You spent long hours and late nights in making your company successful.
It's my opinion that most tech companies today look for a cash-out, an opportunity to sell, even as they're just getting started. Over the years, I've had that opportunity to sell. I'm not selling my company. Delta Media Group is a lifelong journey for me. I'm having fun with Delta, this is my passion, and there are succession plans in place for Delta to continue to the next generation. So this is where our story begins.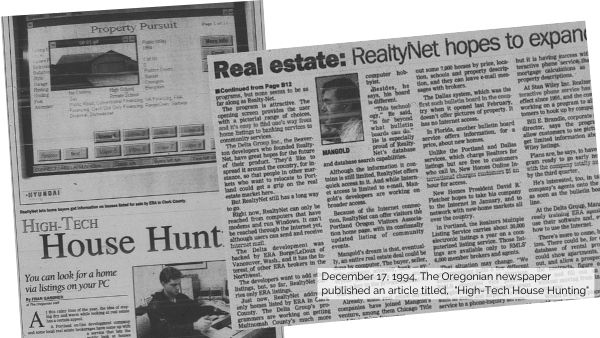 Where Our Story Begins - Beaverton, Oregon, 1993
Our story begins in 1993 in Beaverton, Oregon. Most people aren't aware we've been in existence for 26 years. It started with a vision by the founder to bring property information out of the real estate office and into the living rooms of home shoppers. By today's standards, that sounds quite humorous. However, in 1993 and 1994, this was a foreign concept. The idea of accessing listing information from a computer, your own computer, was a very foreign concept. At the time, Delta Media Group developed everything on a bulletin board system (BBS), which transitioned to what we know as the Web, today. Delta was a pioneer in getting listing information online in the Pacific Northwest. Only a couple of other companies doing something similar to Delta existed at that time, so our technology truly paved the way for the industry, we were a pioneer.
During this same period, the internet and web technology were in their infancy. Delta wanted to make the real estate industry part of "this new thing called the Web." In short, today's Delta Media Group started in 1993 because a Pacific Northwest real estate firm wanted a project completed, and Delta had a $50,000 budget to get the job done. This is where it all started!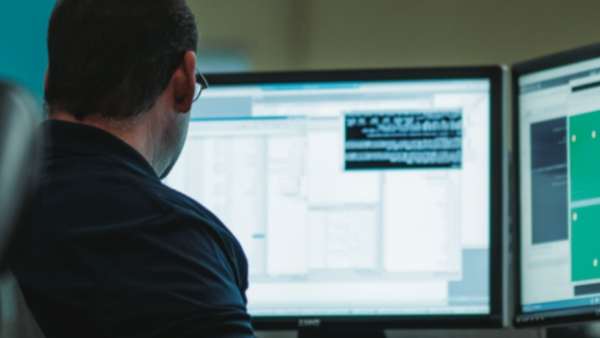 Growing Delta with a New Partner
By late 1994 Delta was serving quite a few real estate clients around the country, aggregating and normalizing a few dozen MLS data feeds, including property photos. Then, in 1997, the founder of Delta brought on a new partner, someone he knew, who also invested a few million dollars into the company. They were pushing growth and working to bring the Delta technology to the real estate industry on a much larger scale.
Delta continued to develop its platform over the next three years based on future technologies. One example of this at that time is that Delta was built on Next Generation Windows Services, or NGWS, the precursor to .NET 1 Beta. Ironically, to this day, I still have the original Microsoft install discs for this platform. I point this out to emphasize how Delta was truly a pioneer, even with the technologies that it would leverage and use.
Since day one, Delta had technology we call the Delta Doors. Delta Doors, still in use but expanded today, implements and protects the procuring cause model that the real estate industry still operates under to this day. Our entire DeltaNET 6 platform is built around this Delta Doors model.
In 1999, with funding from the new partner, Delta worked to protect the industry from the monetization of their listing data by others by developing a national MLS platform. Delta saw the industry was at risk of portals taking control of their data, monetizing it, and using it against them.
It's kind of ironic when you think about it. Delta built a national MLS platform where large real estate firms would control the listing data regionally, putting them in control of their data and letting them decide where their data goes and how they wanted to monetize it. This national MLS platform was built and working in an Alpha form in 2000. However, because of the dot-com bubble, the project was shelved in mid-2000. I'm not sure where the industry would be today had it not been for the dot-com bubble and the fact that that national MLS platform got shelved. Imagine what today's industry might look like if, starting in 2000, you were the one in control of your data and in control who would receive it. Would the portals even be around today? It's something to ponder. In 1999 and 2000, Delta was truly a pioneer in this area, but unfortunately, the technology was shelved and never brought to market.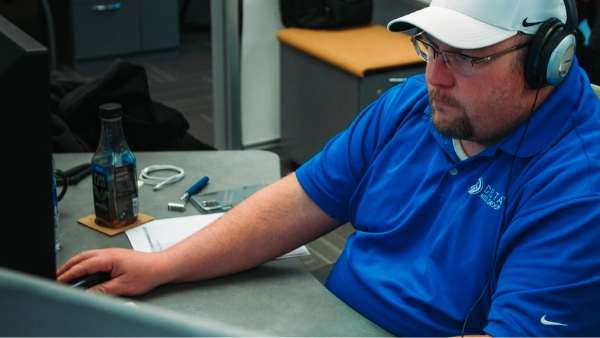 Delta's "New and Improved Platform"
Delta's next chapter included new owners, myself included, with a renewed vision. In short, the national MLS platform project consumed a good portion of Delta's funding. Since no buyer was willing to pay the rumored $40-million asking price for the platform in 2000, the current owners decided to shut down the company.
When one of Delta's current clients and members of their technology board of advisors learned of their plans to shutter the company, he brought together other men, including me, to buy the company. And, in September 2000, we purchased Delta.
At the time, Delta was located in Sunnyvale, California, the heart of Silicon Valley. We moved the company to Ohio, and within a few short months, we completely rebuilt the platform with high performance and scalability in mind. Admittedly, there were plenty of late nights and sleepless, marathon programming weekends. We launched the "new and improved" platform in early 2001.
During that time, we released the second version of our in-house content management system as part of DeltaNET 2. During 2001, we launched online showing technology and the first version of our lead management and lead distribution and lead routing platform. I guess you could say we've been at the lead (lead management, lead routing, and lead distribution) in this space for nearly 20 years.
Between 2000 and 2008, Delta pushed the growth of clients and technology, building nearly all technology in-house. There was a continual growth of our platforms and technologies based on regular client feedback—something still valued by us to this day.
We keenly listened to our customers' needs and built advancements that they could leverage in their business. Through all of these efforts, by 2008, Delta became one of the largest providers in the space. During this time, quite a few venture capital-funded competitors popped up. Unfortunately, or fortunately for Delta, the vast majority of those companies are no longer in business today despite having significant funding and fast growth.
Automation - The Next Chapter in Delta's Story
For about eight years, between 2008 and 2016, our growth had slowed down, starting with the Great Recession. We were still growing, but not as quickly.
All of you remember those times.
During this time we did a bad job at sales and marketing. Hardly anyone knew who we were, how large we were, and our true product offering. Consequently, our growth slowed down. So instead of working on acquiring new clients, we focused on developing technology in automation and pushing Artificial Intelligence (AI) for the DeltaNET. We also did a massive amount of software automation for the business systems we used in our own platform, which has proven to be a very strategic investment in our business.
Today, without these automations and re-investing cash flow in our business, we would require at least five times the staff to maintain our current client services.
Some of our competitors employee 100 to 200 people to do the same work Delta does with far fewer employees, and ironically they tout those numbers as if it's something to brag about. In fact, because of our automated systems and processes, we are not only able to maintain our current client base efficiently, we can also develop new products significantly faster because of how mature our platform is today.
Without these automations, we would not be prepared to handle the growth we are currently experiencing. In the past few years, most of our competitors imploded as they grew. They imploded because they did not have mature platforms, systems, or automated processes capable of handling their growth. I can directly credit the many years we spent maturing and automating our platforms to our ability to deliver the level of service we offer today. Our DeltaNET platform and backend platforms are a significant strategic advantage for us.
2016 - A Year of Changes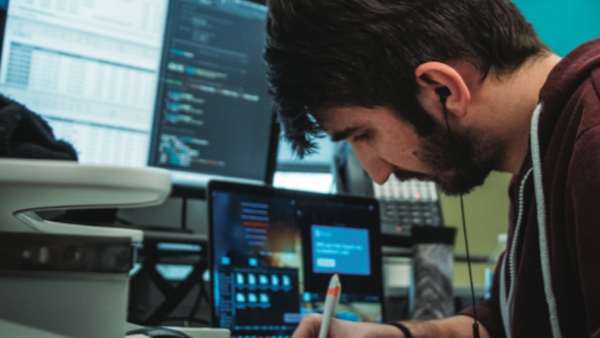 In 2016, I experienced partner challenges that existed within Delta and felt it was time for me to move on from my business partners. My goal was to take Delta into the future with no partners. My Plan B was to start up another technology business in the real estate space.
When the dust settled, I was the sole owner of Delta's stock, giving me the ability to move forward with my plans to grow the company and product for the real estate industry.
Apart from the system automations we have built, this is the second-best thing I have ever done at Delta.
We Play Well With Others
From 2016 until today, our focus is automation, innovation, and an all-in-one, fully integrated platform approach featuring best in breed in all core areas. While I'm still a big believer in an all-in-one platform, I'm an even bigger believer in not holding clients hostage.
Today and throughout Delta's history, we are very honest with ourselves. We feel our CRM is fantastic, but it isn't YET the best in the space. And because of that honesty, we are willing to "play well" with other providers if you feel their products are better for your company's needs. It also pushes us to improve continually!
Most people don't know this about us. Even as an all-in-one provider, we still won't hold you hostage. We will, however, continue to push the development of our products like a CRM forward until we feel it's not just the best in the space, but also the best for the industry.
What I see in the space are some vendors touting they are "best in breed," but yet they are nowhere near where they should be for what you deserve in this space. That is the reason advancing our technology and products for you has been our intense focus since 2016.
Moving Real Estate Technology Forward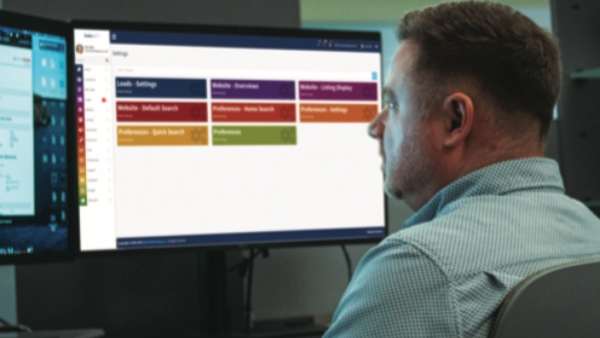 In 2017, we launched DeltaNET 5. In 2018, DeltaNET® 5.1 launched with an updated interface.
In 2019 our real-time data translation platform was implemented nationwide, and we believe we are, by far, the best in the real estate space with MLS data performance. To the best of my knowledge, we're the only provider on a national level that syncs real-time with MLS data. In virtually every market, we compete with digital brokerages, and we're faster!
How are we so good at MLS data feeds? We have been aggregating and normalizing MLS data since 1994. At one time, about 20 years ago, we were one of two MLS data aggregators for Microsoft HomeAdvisor. We have a long history of doing large scale MLS data aggregation, continually improving our aggregation platforms, and because of this, we have gotten very good at it. I would argue that we are the best in the industry at data aggregation!
In 2019, we concluded a yearlong, artificial intelligence, lead scoring research study for the real estate industry. The Delta team worked with five Master of Science in Analytics (MSA) graduate students on a yearlong research program. Our goal was to determine if there were any patterns in behavior for home shoppers that transact and to identify the real estate professionals most likely close a transaction. Additionally, the research looked to identify early behavioral indicators that could ultimately yield a transaction and to build a self-learning AI engine to identify the people exhibiting these behaviors. As I write this, our clients are enjoying the benefits of using our newly-released DeltaNET 6 that incorporates this engine.
I could continue going through all the updates we are working on, the next versions of platforms such as CRM, CMS, our marketing platforms, and on and on.
As I reflect on the technologies we have planned in 2020 for the DeltaNET, these technologies wouldn't be possible without the significant work done over the past 26 years. There is no amount of funding that could create a competing platform in a timely manner. I often joke internally that even if given $50 million in funding, there is no way to bring to market a platform that can compete with the DeltaNET in a timely manner, and we're continuing to pour millions into the development of the DeltaNET.
So, be willing to grow slowly so you survive!