Leading Real Estate Companies of the World® (LeadingRE) is a network of by-invitation-only independent residential brokerages found in 70 countries from all over the globe with 565 firms and 130,000 sales associates, producing 1.1 million global transactions. These members are chosen by LeadingRE for their unparalleled performance and trusted relationships that result in exceptional client experiences.
Delta Media Group is proud to partner with nearly 60 LeadingRE members. Hear from some of our clients how their partnerships with us have helped to better their businesses.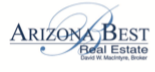 ARIZONA BEST REAL ESTATE
11333 N. Scottsdale Rd. #100
Scottsdale, AZ 85254
(480) 948-4711 | www.ArizonaBest.com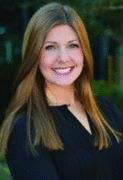 "Our partnership with Delta Media Group has improved our communication with our agents and given them helpful tools and resources to take their business to the next level. The entire team has been incredibly responsive and supportive. We absolutely recommend Delta to any brokerage looking for an all-in-one solution to compete in today's competitive landscape."
Christine Jurgens, Marketing Manager





AVERY HESS, REALTORS®
2301 Gallows Rd. Suite 110
Dunn Loring, VA 22027
(703) 448-0485 | www.AveryHess.com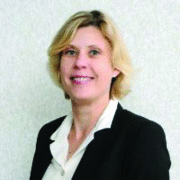 Avery Hess, REALTORS® is a progressive company revolving around a collaborative work environment between agent and brokerage; dedicated to serving the needs of real estate consumers in the VA, DC and MD area since 1992.
"With the launch of the new website in September, we are now beginning to see the effects of the SEO function. Our agents have benefited tremendously from the improved website traffic and user-friendly interface."
Katja Hom, Vice President - Business Development 



AYRE/ RHINEHART, REALTORS®
4809 Jefferson Ave, Midland, MI 48640
(989) 698-1204 | www.ARhouse.com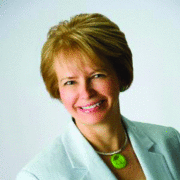 Ayre/Rhinehart is the premier leader for buying, selling, and renting real estate in the Midland, MI area.
"Delta Media Group has been highly responsive, has a great training platform and has helped us eliminate duplicating services." 
Linda M. Owen, Associate Broker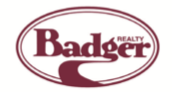 BADGER REALTY, LLC
2633 White Mountain Highway 
North Conway, NH 03860
(603) 356-5757 | www.BadgerRealty.com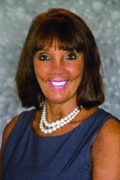 Badger Realty, serving the New Hampshire towns of North Conway, Conway, Jackson, Bartlett, Chatham, Madison, Freedom, Eaton, Tamworth, Ossipee, Berlin, Gorham, Milan, Dummer and the Maine towns of Fryeburg, Brownfield, Bridgton, Denmark, Sweden, and Hiram.  
Real Estate has been our business and passion since 1965.  We planted our roots in North Conway, and have been growing ever since. We are excited to share our knowledge to help homebuyers and sellers as well as our land and commercial clientele.  We are experts in the business, always expanding our own knowledge base to ensure you get the best advice in the ever-changing world of real estate.
"We started our search for a new website provider a few years ago.  But it wasn't as easy as we thought. So we went to the 'whiteboard' and listed all the things that were extremely important to us in looking for a real estate website.
Finding a company that is versed on real estate, understanding what our customers are looking for in their search
Making sure the value matched the price, meaning we could be spending too much or too little, depending upon our needs
Being a part of more than one multiple listing service, the provider understood how to integrate the two so that we would provide the consumer with the experience they are looking for
The company must understand 3rd party integration
Making sure the team we are hiring understands SEO functionality, thereby keeping our company ranking high on search engines
Security of website
24-hour service, 7 days per week
Mobility of site
Ability to make changes quickly to our site, so that it is rich in content
There were certainly some providers that did it better than others on some of the areas, but DELTA GROUP ranked #1 in all of the above."
Brenda Leavitt, Managing Partner 



BURNS AND CO. INC./REALTORS®
17400 Memorial Avenue, Baton Rouge, LA 70810
(225) 752-3100 | www.BurnsandCo.com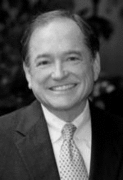 "Delta Media has our back.  They have been most responsive to our needs. The website is easy to maneuver and produces frequent prospects to our company."
Paul R. Burns, President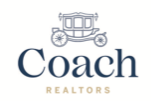 COACH REALTORS
66 Gilbert Street
Northport, NY 11768
(800) 321-RELO | www.CoachRealtors.com, JoinCoach.com and HereYouCan.com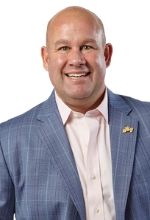 Coach Realtors is a residential real estate brokerage on Long Island with nineteen offices and over 700 associates located throughout Nassau and Suffolk counties. Ranked in nation's top 200 residential real estate companies, Coach Realtors is an exclusive affiliate of Christie's International Real Estate, a division of the famed auction house, a member of Leading Real Estate Companies of the World and has been recognized by Who's Who in Luxury Real Estate for over 30 years. Coach Realtors is proud to have an annual sales volume in excess of $1.3-billion and be independently owned and family operated since 1954.
"We are into our 2nd year with Delta Group and everything is running smoothly.  This year we updated our corporate brand and we needed Delta to build a standalone micro-site and update our recruiting site and main consumer-facing site – Delta delivered the 3 projects on time and without flaws."
Lawrence P. Finn, III, Operating Officer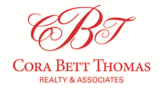 CORA BETT THOMAS REALTY & ASSOCIATES
230 Bull Street, Suite 1 
Savannah, GA 31401 
(912) 233-6000 | www.CoraBettThomas.com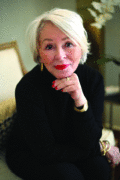 "Working with Delta Media has taken all fears of "lack of communication" away.  They have truly been our partner." 
Cora Bett Thomas, Broker 


CRESSY AND EVERETT REAL ESTATE
332 N. Ironwood Drive
South Bend, IN 46615
(574) 233-6141 | www.CressyEverett.com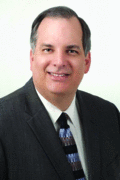 "As one of Delta Media's first customers, we know their dedication to service and to staying on the cutting edge.  Delta has been a true partner in creating new services, tools, and process which make our agents more productive and helps them to stand out from the crowd.  Our website consistently receives over 90,000 visitors per month, making sure that our only competition is the national portals. Their professionals are seen as well-respected professionals in the MLS and RE Technology space, which makes everything faster and easier."
John De Souza, President



CUTLER REAL ESTATE
4618 Dressler Road NW, Canton, OH  44718
(888)763-7575 | www.CutlerHomes.com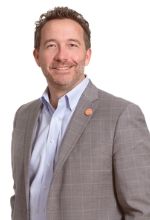 "Real estate technology has changed tremendously over the past five years.  Technology providers claim to have the best platform but lose sight of who their client is and whether or not the user experience is simple and easy for the real estate consumer.  Delta Media Group provides this experience to our REALTORS® and consumers."
Andy Camp, President

Dowden-Hinn REALTORS®
2916 US Hwy 71 S PO Box 449
Spirit Lake, IA 51360
(712) 336-1240
www.buyokoboji.com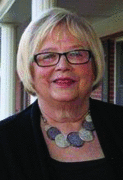 Discover Okoboji at the Iowa Great Lakes! We are the Sign of Experience... Selling solutions, not promises for over 100 years in Iowa! 
"A good Company doesn't disappear once the papers are signed and Delta Media Group has been there for us! They help us bring it together."
Kathi Hinn, Broker/Owner

DUFFY REAL ESTATE, INC.
527 E. Lancaster Avenue
St. Davids, PA 19087
(610) 254-9292 | www.DuffyRealEstate.com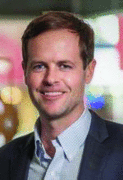 "Duffy Real Estate, Inc. has been partnered with Delta Media Group for almost a decade now and it's been a wonderful relationship. We love the fact that Delta is constantly evolving and looking for new ways to improve our website and maximize our SEO capabilities. They excel at being both a cutting edge company while also focusing on customer satisfaction and feedback. No question ever goes unanswered and every answer is timely and well thought out. Much like our company, they are large enough to handle any task but also small enough where they can form relationships with their clients and give us the attention needed. We are excited to be partnered with them and are looking forward to a bright and prosperous future with Delta Media Group!"
John S. Duffy, Associate Broker 




FIRST WILSON PROPERTIES
2700 Nash St. N., Ste B, Wilson, NC 27896
(252) 237-9900 | www.FirstWilsonProperties.com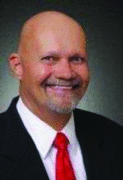 "Delta Media Group helps to put our name out to the public with our website. We appreciate all of the leads that come through our website. We look forward to continuing our relationship with Delta Media Group."
Selby Brewer, Broker

FORE PROPERTIES REALTY
1140 S. Old Hwy #1 Southern Pines, NC 28387
(910) 692-4211 | www.ForeProperties.com | www.allthingsmoorecounty.com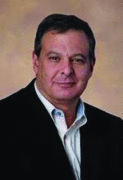 "Delta Media Group made our new website streamlined, focused, and intuitive. Their reaction time and client service is exceptional. What a great partner we have in Delta Media.
Bill Sahadi, Owner/Broker

GAMBINO REALTORS®
3815 N. Mulford Road
Rockford, IL 61114
(815) 637-0101 | www.GoGambino.com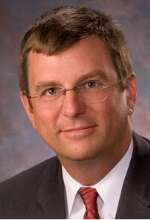 "We have been consistently pleased and frequently impressed with the support we receive from Delta Media Group.  There are new tools and services added on a regular basis making this much more than just a web site for us. Our SEO is through the roof thanks to Aaron Geh, and we know that Harley and Franklin always provide fast, friendly, and helpful advice whenever we need it!  We couldn't be happier with our partnership with Delta Media Group!"
Jonathan R. Krause, President

HAMNER REAL ESTATE, LLC
1412 University Blvd
Tuscaloosa, AL 35401
(205) 345-0654 | www.HamnerRealEstate.com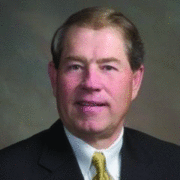 "The Delta Media Group interface is thorough and easy to use while producing a dynamic website experience built to impress. We are new to the Delta family but are excited to see how our businesses can grow cooperatively."
James C. Hamner, Jr., Broker

HARING REALTY
1180 Lexington Avenue
Mansfield, OH 44907
(419) 756-8383 | www.HaringRealty.com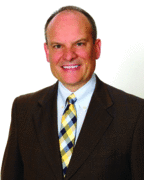 "I make it a habit of reminding myself that we will not be doing business next year in the same way we did the previous year.  As a small independent broker, it's a challenge to keep up with all the changes in real estate technologies. That's where Delta Media has helped.  They are always making improvements to their website platform and CRM. They keep us up to date on the technology side of things so that we can focus our attention on our clients."
Peter Haring, Owner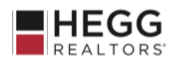 HEGG, REALTORS®
6225 S Minnesota Avenue
Sioux Falls, SD 57108
(605) 336-2100 | www.Hegg.com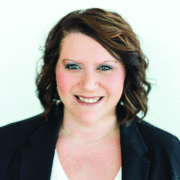 "Our partnership with Delta Media Group has transformed how our agents communicate and market to their clients and has extended their reach to attract potential business. Delta Media's customer service is responsive, experienced and fully committed to educating our company to encourage growth and success.  We are proud to have partnered with Delta Media Group and highly recommend the tools and resources their company provides."
Bridget Story, Technology Director

HUNZIKER & ASSOCIATES, REALTORS®
105 S 16th Street
Ames, IA  50010
(515) 233-4450 | www.HunzikerRealty.com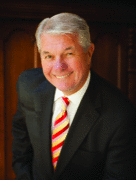 "Delta Media digital marketing services allow us to stay connected and build our client relationships.  Delta Media staff are agent-friendly and continually adding and improving their technology."
Dean Hunziker, Owner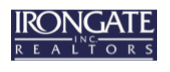 IRONGATE, INC. REALTORS®
1353 Lyons Road
Dayton, OH 45458
(937) 436-2700 | www.IrongateRealtors.com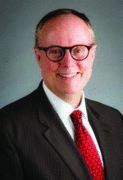 "Like anyone in business today, our calling card is our website.  It is a pleasure working with a web design team that understands the real estate industry and the real estate consumer.  At least from our viewpoint, we have the best web design in our market. And the feedback we have received from both our affiliated agents and our customers support that perspective.  Without hesitation, we recommend Delta as a smart choice in real estate web design."
Steve Brown, Broker

JONES GROUP REALTORS®
200 Triangle Street
Amherst, MA 01002
(413) 549-3700
www.jonesrealtors.com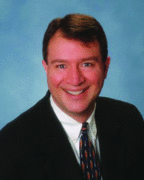 "Delta Media Group's personal in-house tech support team is knowledgeable and always quick to solve any question or concern. The DeltaNet leads system is easy to navigate and track from the first inquiry through the lifetime of the relationship." 
Gerald L. Jones, President/CEO

LAFFEY REAL ESTATE
55 Northern Blvd. 
Greenvale, NY  11548   
(516) 626-1500 | www.Laffey.com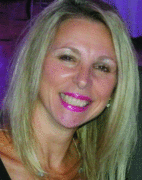 Laffey Real Estate is one of the largest privately-held independent family-owned residential real estate firms on Long Island with a network of over 500 agents in 13 offices throughout Nassau, Western Suffolk and Queens Counties. Their global partnership with Leading Real Estate Companies of the World®, Luxury Portfolio® and Who's Who In Luxury Real Estate® extends their reach to more than 70 countries worldwide. The firm is a full-service provider offering expertise in sales, rentals, relocation, mortgage, new development marketing, mortgage and title insurance to the Long Island marketplace. Their pioneering sales management platforms, worldwide brand identity, and industry-leading training curriculum embody best in class standards throughout the industry. Consumers trust in Laffey Real Estate's name to represent their home buying and selling interests locally and globally.  
Consistently ranked by the two of the industry's leading consulting and research firms, REALTrends and T3 Sixty, Laffey Real Estate has an exceptional record of success proudly recognized in the largest independent brokers, total sales volume, largest brokers nationwide and network partner Leading RE affiliates. 
"After an exhaustive search for a lead management platform, we launched CONNECT, The Laffey Real Estate private-labeled CRM, just about 18 months ago.  We thought we were getting a good lead management system. What we have discovered is a true brokerage partner. Of special note is the fluidity with which the Tech team at Delta communicates enhancements, handles support ticket inquiries and involves the brokerage partners when considering significant changes to the platform.  We promote CONNECT as a marketing package suitable for the new agent and the experienced realtor. It is our 24/7 a virtual assistant, website provider, content writer, campaign manager, and social media aggregator. 
The team at Delta is genuinely forward-thinking, adopting new technology, content and design applications for the benefit of the agent community and brokers. We were confident in Delta's ability to deliver and, a year and a half later, we remain convinced that the partnership is a long term investment with great returns on the Laffey Real Estate Investment."  
Cathy M. Poturny, SVP Marketing & Media Relations

LAKE NORMAN REALTY, INC.
20117 West Catawba Avenue 
Cornelius, NC 28031
(704) 892-9673 | www.LakeNormanRealty.com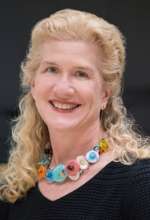 "We've appreciated Delta's customized approach and support in Lake Norman Realty's online marketing platform."
Abigail Jennings, President

LEONARD RYDEN BURR REAL ESTATE
201 S Stratford Road Suite 200
Winston-Salem, NC 27103 | (336) 779-9200
www.lrbrealestate.com 
Owners Curtis Leonard and Robert Gefaell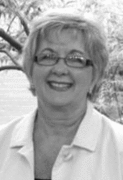 "Delta Media Group has designed and maintained the most user-friendly website for both our agents and customers.  With online tutorials and their helpdesk, all questions are addressed with expediency and professionalism. We often hear from our clients that they love the look and ease of using our website."
Cathy Cottle, Broker in Charge

MARGARET RUDD & ASSOCIATES, INC., REALTORS®
1023 North Howe Street
Southport, NC 28461
(910) 457-5258 | www.MargaretRudd.com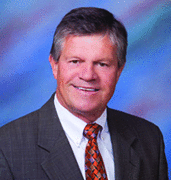 "This company is awesome. Their attention to detail with lead assignments and constantly improving software program is an absolute must for any real estate agency."
Jim Goodman, Vice President of Sales

MCINTOSH & ASSOCIATES, LLC, REALTORS®
434 Katherine Drive
Flowood, MS 39232
(601) 936-2007 | www.mcintoshandassoc.com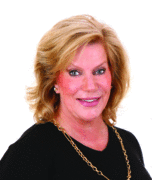 "After an extensive search of real estate website developers, we chose Delta Media over all the others and we no longer have "technology stress". Delta stays on the industry's cutting edge by continuously adding new and exciting features.  They keep us informed of Internet changes, new rules, and new products. We can count on their staff to respond to our questions, correct problems, and give us excellent training. Delta Media's automated features free up our Agents and Admin to spend more time in the actual business of Real Estate."
Rita McIntosh, Broker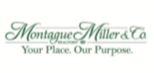 MONTAGUE, MILLER & CO., REALTORS®
500 Westfield Rd
Charlottesville, VA 22901
(434) 973-5393 | www.montaguemiller.com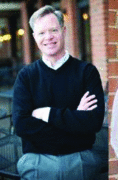 "The world of real estate is ever-changing and the world of technology changes even faster. While we at Montague Miller & Co know real estate, we rely on Delta Media to keep us up to date with changes in the tech world. Having trusted partners is critical to all of us and Delta Media is without a doubt one of ours."
Rives Bailey, President

OLD COLONY, REALTORS®
PO Box 1065
Scott Depot, WV 25560
(304) 720-1108 | www.OldColony.com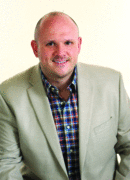 "We have been a partner with Delta for almost 20 years.  Delta was our first "professional" website in 1999. We only ventured away once, for exactly two years to fulfill a contract with another provider, but it didn't take long to realize we had made a mistake.  Since that time, we have relied on Mike and the Delta team to provide our web services. The programmers and support staff are always available to discuss enhancements and ideas and training is top-notch. As the industry evolves, Delta has exceeded our expectations with their ability to stay ahead of the game." 
Tommy Dunbar, Executive Vice President

OLD DOMINION REALTY
2340 S Main St
Harrisonburg, VA 22801 | (540) 433-2454
OldDominionRealty.com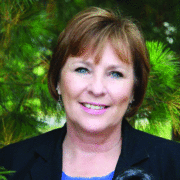 "Delta Media is the difference between being a good real estate office and a great one. Using this service has made our office go from a mediocre office to one that can compete with larger more technologically advanced firms. The results that we see from our agent production through marketing techniques offered by Delta Media, leads captured and overall satisfaction by our agents, has made Old Dominion Realty what it is today. We are a strong force in all our markets and compete regularly for buyers and sellers. We are constantly being asked what we do for our marketing platform and we always say that we have systems in place to create the best, sell the quickest, and make our clients' dreams come true. Delta Media works right beside us every day we go to work and we couldn't make things happen without them."
Cathy Ward, Managing Broker

PARKS JONES REALTY CO., INC.
4301 NW Cache Road
Lawton, OK  73505
(580) 357-0842 | ParksJonesRealty.com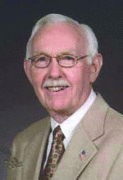 "Our website is an essential part of our marketing plan and identity, and Delta Media has done an exceptional job creating and maintaining this website. They continue to provide excellent content, lead generation, and responsive customer service. We are very pleased with their services."
John S. Jones, Owner/Broker

PREMIER ESTATE PROPERTIES
800 East Palmetto Park Road
Boca Raton, FL 33432
(866) 281-3884 | www.PremieEstateProperties.com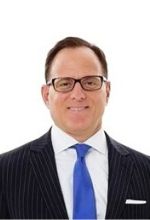 "We at Premier Estate Properties are excited to be working with the Delta Media Group.  We have been marketing properties in excess of one million dollars for the last 26 years in the South Florida coastal regions of Boca Raton, Delray Beach, Fort Lauderdale, Palm Beach and Vero Beach.  We requested that Delta Media Group have us on a fully implemented website within five months, and are happy to report they exceeded our expectations. In our experience, Delta has proven to be one of the most technologically advanced website developers, with innovative social media exposure and effective SEO integration."    
Gerard P. Liguori, Broker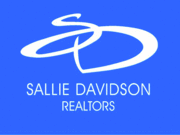 SALLIE DAVIDSON REALTORS®
451 Keavy Road
London, KY 40744
(606) 877-3000 | www.SallieDavidsonRealtors.com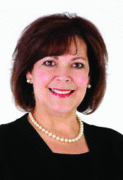 "As a long time client of Delta Media Group, the agents have often commented on the level of promptness and attention they receive when dealing with the Delta team. We look forward to a continued partnership." 
Sallie Davidson, Broker

SPRAGUE & CURTIS REAL ESTATE
75 Western Avenue
Augusta, ME  04330
(207) 623-1123 | www.spragueandcurtis.com
"We're happy to be part of the Delta Media team. They provide a great product and training, support and customer service which equates to our delivering great results to our customers!"
Lesley Sprague, Manager

STRANO AND ASSOCIATES REAL ESTATE
1910 Carlyle Avenue
Belleville, IL 62221
(618) 277-7653 | www.Strano.com/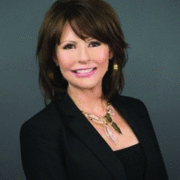 "Delta Media has provided our company with unparalleled service and a dynamic website that we are proud to put our name on."
Stephanie Strano, Broker

STUMBAUGH REALTY ADVISORS
790 Mason Street Suite 201
Vacaville, CA 95688
(707) 451-1900 | www.StumbaughRealty.com/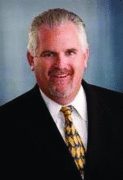 "We have had a great experience with Delta Media Group. The quality and affordability of their platform made it an easy decision."
Brian Stumbaugh, Broker

TOWNSEND REAL ESTATE
580 Executive Place 
Fayetteville, NC 28305
(910) 323-1110 | www.TownsendRealEstate.com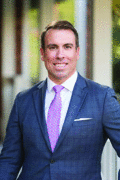 "About 4 years ago our firm partnered with Delta Media Group to do our website.  We had been through 3 different website vendors in the previous 10 or so years and were never really able to get everything that we wanted.  The website that we now have with Delta has been tremendous for us. The fact that every agent gets their own semi-custom website is huge and something that our agents love.  I love that I can launch a website for a brand new agent in 5 or so minutes. Having a CRM and the right CRM in my mind is the most important tool that a real estate agent can have.  The CRM that our website is able to provide each agent in our firm is top-notch and user-friendly. I also love the Facebook integration where every agent's new listings are posted as well as the great real estate relevant articles.  I always say most agents are really good with social media when they have a new listing to market or have a recent sale. It's the time in between where you can't let your social media pages go stale. The articles that Delta posts for us are top-notch and help keep our agents top of mind to their followers.  The e-cards and flyers are also a great marketing tool. I love the fact that a brand new agent without listings can still use the e-cards and flyers by typing in the MLS number for another listing. The number of leads that we have received through our site has been great! I love the fact that we are able to get these leads to the right agents in our firm instantly.  Speed to lead is everything with online lead conversion and our website is set up to capitalize on this."
Vance Townsend, Owner



WAGNER REALTY
3639 Cortez Rd W Suite 200
Bradenton, FL | (941) 727-2800
www.WagnerRealty.com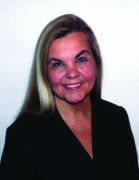 "Delta Media Group's automation of processes makes rollout and training on new technology much easier - so our adoption rate is higher than the industry standard.  Our sales associates learn faster and implement sooner, allowing them to spend more time with their customers (and less time in front of their computers). It just makes sense.  And so does Wagner Realty's relationship with Delta Media Group. We share a common goal - to provide superior Customer Service to our clients."  
Corrina Decker, Web Manager






WARDLEY REAL ESTATE
2470 Paseo Verde Parkway, Suite 100
Henderson, LV 89074
(702) 435-4900 | www.WardlyRE.com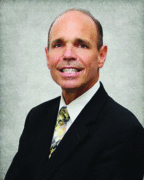 "We have been customers with Delta Media for 20 years. We have been on this roller coaster together through the ups and downs of the market. And we not only survived together. We thrived!
Delta Media is a cost-effective solution for a company website and lead manager but also cost-effective to provide custom websites to our agents. Technology continues to change, and Delta Media continues to provide up to date services. One of the key factors in our continued relationship is their excellent customer service. Their management team always provides top-notch service."
Jeff Sommers, President