Delta Media Group is proud to partner with nearly 60 of the 440 North American Leading Real Estate Companies of the World® (LeadingRE), a "by-invitation" global network responsible for more transactions each year than any other real estate network. Real estate firms from around the globe are invited to participate in LeadingRE by demonstrating their expertise and superior knowledge of local and global markets.
One such company is MKB, REALTORS® headquartered in Roanoke, Virginia. MKB, REALTORS® has an established reputation for expertise in representing some of the finest homes in the community.
We sat down to talk with Kit Hale, Principal Broker/Managing Partner at MKB, REALTORS®, to learn more about his real estate company and its partnership with Delta Media Group.
Dedicated to providing their clients and communities with the best and most straightforward real estate experience, MKB, REALTORS® partnered with Delta Media Group to design a solution for their business.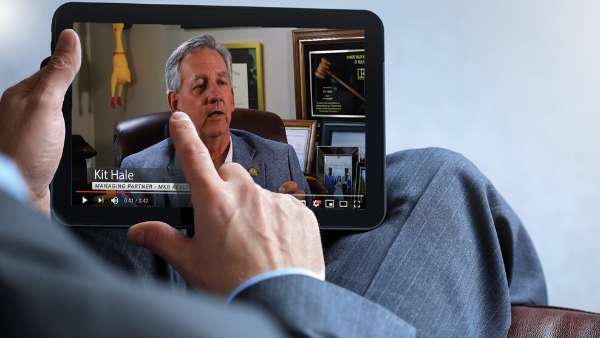 Kit Hale comments on his experience working with the Delta Media Group team, "I can tell you this, and I've done this for a long time, and I don't say that to be boastful: I've seen good, mediocre, and bad vendors come in here and want our business. I'm flattered that they want our business. Still, the way Delta Media Group has gone into this, the way they've helped design, the responsiveness, the kindness, the sense that I get and this was one of the coolest things, the sense that I get of Delta Media Group's culture seems very much like our culture. You've got good people working with you, you've just got good people. And that means so much to me. When I was in the building business, I could stand back and look at a home well-built and take pride in it. Today my pride is helping navigate and help an agent reach a solution to a problem or help them grow in their business."
Hale continues, "What we've done here with Delta Media Group is just right in our wheelhouse to help their business grow. So the agent reaction has been overwhelming coming from where what they had to this; it is night and day. From the time that I first announced this and I had Delta Media Group do a webinar for a company meeting, a lot of them were like, when's it going to roll out? And they were so tickled."
MKB, REALTORS® continues to grow recently acquiring a Smith Mountain Lake real estate firm and adding 26 more sales associates to its roster. MKB now employs a staff of about 195 sales associates with five offices in the community. Plans are also in the works for a satellite location in the South Lake area.
"As an independent real estate broker, I'm left to seek my own solutions. Whether it's technology, whether it's furnishings, whether it's staff, whatever it is, I'm left to create my own outcomes. And being a member of LeadingRE gives me sort of a network and a pool from which to learn. But it's all me to evaluate, ask questions. And I have done this a long time and again, when it comes, even signing a copier lease or a building lease or whatever it is, I try to do my due diligence. My decision to switch from a previous vendor to Delta Media Group is one of the very best decisions I made in 22 years I've been doing this," says Hale.
About MKB, REALTORS®
MKB, REALTORS®, was founded in 1973 and is dedicated to providing quality real estate services to Roanoke, Virginia, and its surrounding communities for 47 years. Licensed in the state of Virginia, MKB, REALTORS® holds true to its mission to continue to serve its clients long after the sale is complete and supporting its communities. Services include Residential and Commercial Sales Divisions, MKB Property Management Division, and MKB Relocation Division, with a membership in the coveted Leading Real Estate Companies of the World (LeadingRE) Network. MKB, REALTORS® provides in-house mortgage services through Atlantic Bay Mortgage Group, offering conventional, VA, FHA, VHDA, USDA, and many other mortgage solutions