SALES ASSOCIATES REVEAL THEIR BEST-KEPT SECRETS FOR SELLING
With elbow bumps and virtual experiences part of our new normal this spring, sales associates are rising to the challenge of helping their clients and keeping their businesses moving.
The best sales associates know that sometimes selling a home means going the extra mile when prepping and marketing it--especially during tough times--but the results are so worth the effort. Here's how these real estate professionals are making it happen for their clients.
PRICE BOLDLY, WITH A PURPOSE
If you want a home to stand out in a crowded market, a slightly below-market asking price can be just the thing. By pricing a home somewhat lower than similar properties in the area, you can attract more interest, which ultimately means more bids. The goal isn't to sell the home for less than market value, but instead to attract enough bidders that the final sale price is at or above market. Not every seller will go for this strategy, but it can pay off big-time in the right situation.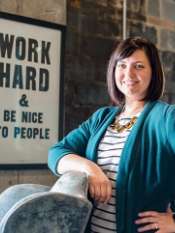 Renee Whitmore, REALTOR®, GRI, ABR, Associate Broker

"I advise my sellers that the number one factor in selling their home is ensuring that we have a compelling pricing strategy, which, in our local market, typically means pricing it in the 'sweet spot' for the highest overall contract price & quickest sale. No matter what price range a home is in, pricing it properly from the beginning is imperative."



"Price your property correctly and trust the professional."
PROVIDE TOP-NOTCH SERVICE TO SELLERS

As a real estate professional, you have a commitment to your seller to take the headache out of selling their home. It's up to you to be their advocate, their go-to source for help. Most homeowners want an associate they can trust and do everything possible to get the most money for their home in the shortest amount of time. Be that go-to associate for your clients.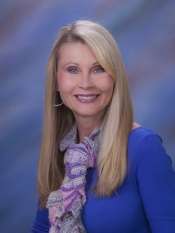 Kathy MacNish, REALTOR®, SRES, SPS

"A seller wants a "Top Producer," an experienced, highly motivated and successful Real Estate Broker to partner in the sale of their home. My approach consists of 'servicing' the seller more than just the sale by having an intimate knowledge of the local market and lifestyles as well as partnering with a local custom builder and a mortgage lender. Build a team with a hands-on approach taking some of the pressure off of the seller. You must listen, be responsive, having a genuine interest, and communicate. Utilize multimedia and modern technology for marketing such as Email, Facebook, Instagram, and Twitter to reach thousands of potential buyers. 'Get the House Sold' and gain customer retention and referrals."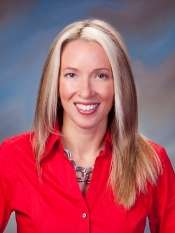 Brooke Rudd-Gaglie, REALTOR®, GRI

"Thinking outside of the box in an age of continued technological advancement could be as simple as reverting back to a traditional way of doing business. What I mean by that is not just relying on Artificial Intelligence and things such as texting or emails. Recently, prior to the COVID-19 Pandemic, I started picking up the phone more, stopping by clients' houses, and doing as many face-to-face interactions as possible. I feel that there is an unmeasurable value in personal interaction with our clients. Now, as we are facing unprecedented times and seeing people both nationally and internationally ordered to "shelter-in-place," qualities such as patience and compassion are essential. Being in the business for 20 years, I have learned to not just sell but also listen and realize that every transaction is different; therefore, how we do business is ever-evolving. We, as REALTORS®, are constantly being positioned to defend our value, to express to prospective clients why they should work with us versus an automated lead generation program or any number of new-age platforms. These platforms probably never boarded a house during a hurricane to my knowledge, probably never negotiated or coordinated repairs from a home inspection to my knowledge, and I bet had never mailed Timmy his blue moose when he accidentally left his home for the last time either. What I would say is that in a world of automation, be human. Be savvy and know how to conduct any necessary business utilizing technology, but be human."

"There are five things I recommend to clients when searching for a REALTOR® to sell their home.
Progressive experience: Search for a REALTOR® with progressive experience in sales, whether it's someone's first year or 23rd year as a real estate agent.
Communication: Look for an agent who communicates with you regularly, such as providing updates on the market and surrounding areas, along with feedback after every showing.
Honesty: Seek out a REALTOR® who will be honest and upfront with you from the very beginning. (Examples: Establishing the value of the home and preparing the home for the market.)
Pricing: Choose an agent who will price your home to what the value of the present market will hold. As a seller, you should be aware that pricing a home too high can cause major issues in the sale. Buyers may avoid it, and if they avoid the home long enough, it will develop a bad reputation, and the listing could be considered stale.
Exposure: Decide on a REALTOR® who will make sure your listing gets the max amount of exposure that is possible in today's market. Nothing will replace hard work!"

"Find an agent who you can TRUST and TRUST in that agent's advice on the small and large things to do to help you sell your home. These things can make the difference between selling your home or having it on the market longer than it should be."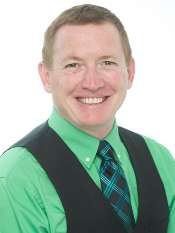 Aaron Trompeter, Broker, REALTOR®

"When working with sellers who are also buyers, I try to get an entire plan laid out with them ahead of time. I recommend getting their entire home listing package with photos done and ready to go should they find a home they wish to purchase. Submitting a contingent offer with a home that can be put on the market within an hour is a lot more attractive to a seller than another offer where they can see nothing about the buyer's current home and have to wait a week for it to be listed."

"Have a plan! Don't wait until the eleventh hour to prepare your home for sale. When considering selling your home reach out to your real estate agent to help you plan out the process of selling your home.
Stress-free, above asking price and quick sales can happen when a seller has assistance in preparing for the sale of their home. Having a real estate agent come to your home a few weeks (or months) before going on the market can make all the difference. They will provide you a customized list of five to ten key things to do to help prepare your home for sale.
Don't have months to prepare? Your agent should make sure the list of things you can do is focused on items that really matter and make a large impact on a buyer's first impression. For your home, it may be light furniture staging, fresh mulch in the flower beds, or a new coat of paint on your front door. Sometimes it is the little details that make the biggest difference.
Creating this custom roadmap will pay off when you fall in love with your next home and need to get your existing home sold quickly. Preparing your home to stand out in pictures and impress people during showings leads to multiple offers and thousands more in equity when you get to the closing table!"

"My best advice to a homeowner who is thinking about selling their home would be to consult their real estate agent about a coming soon promotion. This way, your home can be advertised on the MLS and other real estate apps (before the status is considered "active") to create a lot of buzz and excitement amongst buyers who are actively looking for new homes coming out to the market. You would be able to share pictures of the home and the listing information so that buyers can preview the home online, and they can get a good idea of what the home's layout is. Agents are then able to ask questions about the upcoming listing but are not able to show it. This way, when the home's status is turned to active, sellers will hopefully have a line of buyers waiting to come in to see the house when showings are allowed! In my opinion, this is a great way to up a seller's chance of getting multiple offers!"
START WITH A DEEP CLEANING
As you'll see in so many of our tips, presentation matters. A lot. The first step in prepping any home for sale is a thorough cleaning from top to bottom. That includes all of the hidden corners, unused rooms, half-finished basements, and packed-to-the-brim closets. Even if the home is otherwise in great shape, buyers will be turned off by dust, grime, and unpleasant odors.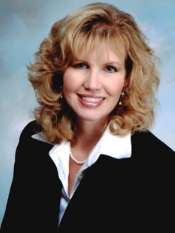 Pamela Cunningham, REALTOR®, ePRO, SFR, CNE, CMS, PSA

"My best advice to sellers is to look at their home as if they were a buyer. People often overlook things in their own home that they would point out in a home they were considering buying. What things stand out? Make all those little fixes. Clean, organize, paint – whatever needs to be done. Buyers will always deduct more in their offer than it will cost you to make the repairs or improvements. Making your home look its best will result in a quicker sale at a higher price – the result you are looking for!"
THE POWER OF A HALF-EMPTY CLOSET
Buyers love to check closets and lesser-used spaces in the home, to get an impression of how you have taken care of the property. Give them a positive impression by cleaning out clutter from closets, and arranging what's left in a neat, organized way. While you're at it, remove clutter from other storage spaces, and anywhere else that things have built up in the home.

"Think Model Home! That is my mantra when I first consult with my sellers. Today's buyers demand a home that is move-in ready and are willing to pay more for that luxury. The closer you can achieve the look and feel of a model home, the more successful you will be in this market.
Most sellers need to begin by decluttering: Pack or store personal items and closet contents; you are moving anyway! Ensure mechanicals are in good working order and recently serviced, door handles/knobs tightened, faucet drips corrected, address any roof issues. Consider a home pre-inspection to correct latent defects. Next, think about how each room with register online. Smartly edited rooms painted in soothing colors and lighted correctly is the key to drawing buyers' attention. Create outdoor "rooms" by anchoring furniture around an all-season rug—paint a lifestyle picture. Next up—clean, clean, clean! Greet your buyers at the front door with a new welcome mat and seasonal wreath. Indoors—live displays of fruit or flowers add the perfect finishing touch!"
MAKE YOUR FIRST IMPRESSION COUNT WITH CURB APPEAL
First impressions are huge when selling a home, and buyers won't wait until they've walked through the front door to start forming an opinion. Make that first impression count by investing in curb appeal. Plant small, attractive shrubs to accent the shape of the home, and fill the garden with fresh flowers to add a burst of color. Make sure that the yard is clean, the lawn is healthy, and trees/shrubs are trimmed.

"Buyers make their decision on considering a house in seconds, not minutes. Make sure the front porch, entryway, and other first impression areas are in impeccable shape."
SMALL, TARGETED UPGRADES BEAT MAJOR MAKEOVERS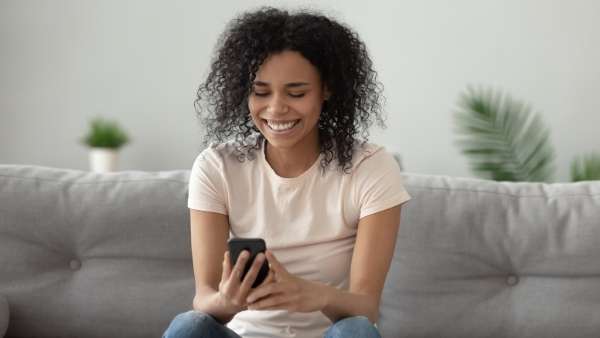 Yes, buyers love a new, updated kitchen, but undertaking a significant renovation project before selling is risky because not every buyer will share your tastes. Instead, focus on upgrading the little things, like replacing old hardware, purchasing new kitchen/bathroom fixtures, adding affordable smart home features, and repainting walls. When upgrading a home for sale, it's less about how much the seller spends, and more about how wisely they spend it.
MAKE YOUR HOME FEEL MORE LIKE A HOUSE
The seller has likely taken a lot of time to make the house feel like home, but buyers want to be able to picture their own lives there. That's why it's so important to depersonalize the home by removing photos, mementos, heirlooms, and personal items. You want to provide buyers with a relatively blank canvas, rather than a finished picture.
LET THERE BE LIGHT
Most buyers have negative impressions of dim, poorly lit homes. Be sure that any property you're showing is well-lit, the more natural light, the better. Open the curtains on sunny days, and make sure there's enough light indoors when it's cloudy or dark outside.
THE VALUE OF OPEN SPACE AND SMART STAGING
Removing large, bulky pieces of furniture can make a home feel roomier and provide the space necessary for professional staging. By staging key areas like the dining room, kitchen, and living room, you add extra appeal to the home while making it easier for buyers to visualize their own lives there.
TAKE ADVANTAGE OF TECHNOLOGY WITH VIRTUAL TOURS AND VIRTUAL STAGING
Nearly every buyer starts their home search online, but many find it challenging to visit open houses due to distance or time constraints. Providing a virtual tour with an online listing makes it easy for a buyer to get a strong impression of the property, no matter where they are located. You can even take an extra step with virtual staging, which allows buyers to see what the home would look like with different furnishings and finishes.
Now is the time to make every upgrade, marketing tactic, and step of preparation count to achieve the ultimate win for sellers, a closed sale.