Almost everyone dreams of being the "go-to" associate in the neighborhood. Yes—even in a crowded, competitive market, you can have the kind of local pull that makes it "case closed" whenever someone needs to buy or sell a home in your area. The question is, how do you get there? The first three years of your practice set the stage for your future. Every year—ideally, each quarter—you should do less "chasing referrals" and more watching business come to you.
It may take years to become the "go-to" sales associate, but having a reliable flow of leads can happen faster than you think. The key is making marketing a top priority, then using it in a way that propels your business in the right direction.
Digital Marketing Makes You the Expert Everyone Trusts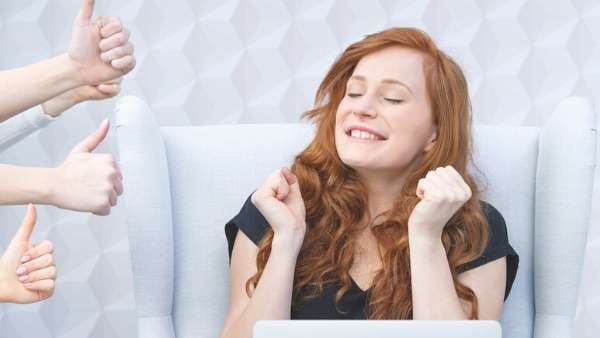 There's a sort of magnetic power to digital marketing. No matter the industry, people assume that the results they see in an online search reflect reliability.
They also strongly believe in online reviews: 91% of people read reviews and 84% trust them as much as friends. That makes a case for using your digital platform to share client success stories.
You can use digital magnetism to your advantage, drawing leads to you at the moment they need your help. To do it, you need to distinguish yourself with the local knowledge that sets you apart from all the other sales associates out there.
Even if you're new to the industry and have few transactions under your belt, you can position yourself as the local expert in a matter of weeks and start reaping the benefits. Your decision to drill down and be specific will pay off as people seek you out.
After all, clients don't move to Connecticut, they move to New Haven. Clients don't move to Missouri, they move to Branson. And within those communities, they might look at a half dozen neighborhoods. Use your marketing to get as precise as they do, and you'll see results quickly
7 Ways to Become the NEIGHBORHOOD FAVORITE Using DIGITAL MARKETING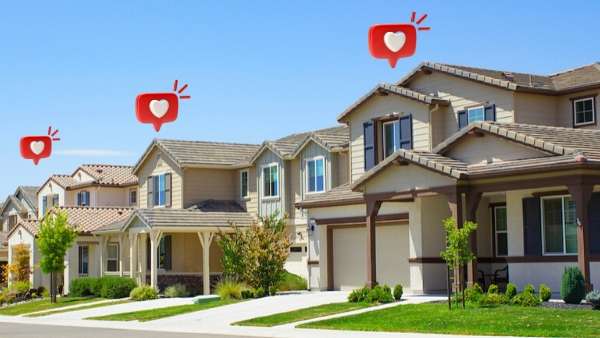 Pick a Neighborhood You Can Really Love
The best strategy for most real estate pros is to live where they work. But if there's another neighborhood you want to focus on, you can do it—as long as you learn to live like a local! The more excited you can get about a place, the better your digital marketing will be. People will pick up on your enthusiasm online and in person. These days, professionals of all types hear a lot about being "authentic."

There's nothing more authentic than selling homes in an area you truly feel excited to share with others.
Hit the Pavement and See the Sights
This is the fun part. To launch your odyssey, you should give yourself a week to see everything you can in the local area. Yes, that's true even if you've lived there for years.

You can start with the tourist spots everyone knows—out-of-town clients may well ask you about these. Then, zoom in on local businesses: restaurants, nightspots, and more. 

Explore at different levels, too. If parts of your town are walkable, walk them. If there's public transit, use it. Is there balloon or helicopter vendors so you can see the skyline? Go see it. 

When you do this, you're refreshing your memory about what makes your area special. It will be easier to advise clients on the best things to see and do, which only a true expert would know.
Visit as Many New Homes as You Can
Make a plan to visit every home in the neighborhood. Yes, every one! 

That might come in the form of an office tour, an open house, a FSBO, or a neighborhood party. A confident "I know that house" tells future sellers they've made the right choice when they come to you. 

And when a local home goes on the market? Swing by again to take photos you can share!
Go Deep on Neighborhood Statistics
What's the median listing price in your neighborhood? How many homes went on the market last month—and how many were sold? Which renovations are really worth it for local sellers?

All these facts and more can help your clients make informed, effective decisions—leading to their dream home or the best sale of their lives. And you're the one to give them the inside facts.

Compile as much information on your neighborhood as you can, developing sources you know well and can consult monthly to update the guidance you give your clients.
Launch Your Blog and Social Media
If you don't have a blog yet, now is the time to launch one. Facebook and Twitter are also must-haves for most sales associates. Those working in luxury properties should also give LinkedIn a closer look. 

Your blog is the perfect place to showcase your insights by posting helpful, informative content about your market. Then, you can use social media to amplify that content so more people see it. 

Social media provides a natural way to publicize beautiful local photography, too. Posts with photos get much more attention, and you can respond right away if someone shares your photo or replies.
Get Active in the Community
The more active you are, the better. Not only will you be able to tell clients how a neighborhood really runs, but you'll also be seen and known by locals who can come to you the old-fashioned way: by stopping to chat. 

Go to town hall meetings, charity events, and anything else you can fit into your schedule. And, yes, have business cards; just be sure they also include your website URL and social media!
Remember the 80/20 Rule
In management, the 80/20 Rule is the idea that 80% of your results are created by 20% of your effort. When it comes to digital marketing, though, there's a whole other 80/20 Rule: Share something valuable eight times for every two times you self-promote. 

Studies show real estate sales associates are some of the most active professionals on social media, bar none. But if people get the sense you are talking "at" them and not "to" them, they will tune you out.

This is another area where having a blog makes a big difference. If you're writing regularly, you'll always have something to share between new listings and property updates.
Focus on these seven steps, and you will build trust that will take your business to the next level. In real estate, the benefits of being a local expert truly never end!