What the Coronavirus Pandemic Taught Us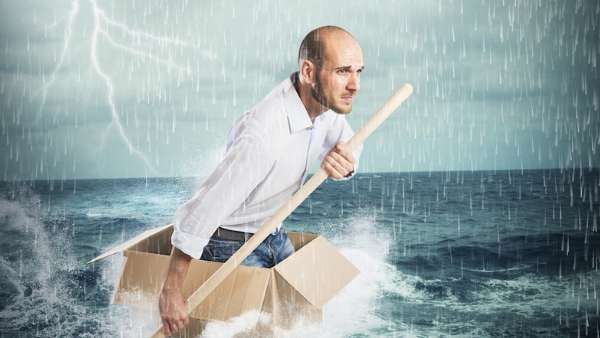 As I write this article during the last week in March, we are deep in the throes of the Coronavirus pandemic. We are attempting to navigate the disruption that the virus is having on our daily lives and businesses. My hope is by the time you are reading this article, the disruption is in the rearview mirror, and everybody is getting back to normalcy.
Looking at online data for the first few months of the year, I felt that we were in store for another great year in real estate. Traffic and leads to our clients' sites were up over the previous year, and there was great momentum heading into the selling season. Unfortunately, the outbreak caused some to pause a bit, which was understandable.
Many times, events such as the Coronavirus outbreak push businesses out of their comfort zones of how they run their professional, as well as personal lives.
Disruption drives change, and I believe it was for the good. Delta Media Group, for example, always kicked around the idea of working remotely. One, because the software space is heading in that direction, and two, to allow us to pull from a larger pool of staffing talent from across the country. The trigger was never pulled on the initiative because there were always other pressing matters, and from a logistics and technology standpoint, it would be a challenge. Can you imagine the logistics involved in moving the phone systems and other communication tools for an entire tech support department to work remotely?
Welcome the Coronavirus, it challenged us to get it done. Hats off to Shane Rogal and Josh Ritz in our Systems Department, who stepped up to the challenge and made it happen. Our entire team, including tech support, was able to work remotely, and it was a seamless transition. I, for one, always thought working from home would be a challenge, but I had to step out of my comfort zone and found that I am more focused and get more accomplished versus being in the office.
Everyone faced those challenges. For example, teachers had to step out of their comfort zones to adopt new technology and processes for remote learning initiatives. Small business owners set up e-commerce storefronts or doubled down on their online strategies by investing in paid advertising to drive traffic to their existing online stores. Restaurants switched to carry out and delivery when dining areas were closed to inhibit the spread of the virus.
You, as real estate professionals, faced similar challenges. With social distancing being enforced, traditional networking opportunities were no longer an option. It was the perfect time to step up your game with social media. People used social media channels to not only stay up to date on breaking news but also to stay in touch with family and friends they couldn't see in person. It was a great time to get better with social media, grow your audience, and become the local expert.
Having the right tools at your disposal allows real estate firms and sales associates to react accordingly. Without them, it's difficult to stay the course and keep marketing your brand effectively. Here are a few tools found in our DeltaNET platform that are beneficial to firms and sales associates anytime, but especially during a crisis situation.
AS OPEN HOUSES AND SHOWINGS WERE PUT ON PAUSE BECAUSE OF COVID-19, associates hit the play button with Virtual Open Houses and Showings. Video Open Houses and Showings expand interest in a listing at any time. As many people practiced social distancing, video is a welcome respite from all too familiar surroundings. Plus, you don't have to be a videographer to create a great virtual tour.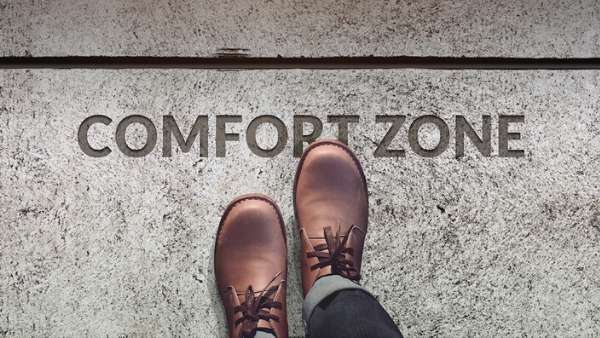 THE ABILITY TO MESSAGE YOUR EMPLOYEES AND SALES ASSOCIATES VIA email and text message using DeltaNET 6.
THE ABILITY TO COMMUNICATE WITH CLIENTS on market trending data through Market Watch Reports.
KEEPING SELLERS INFORMED ON WEBSITE PROPERTY ACTIVITY THROUGH SELLER REPORTS. While website activity decreased during the Coronavirus outbreak, it certainly didn't cease, which was a very positive sign.
CLOUDDELTA provides you with the ability to share files with your employees and sales associates. Our clients that leverage CloudDelta have full access to all their business files as they work remotely, providing them with a strategic advantage in their marketplace.
PROPERTIES IN MOTION provides automated property video tours, including Facebook videos, with voiceover and newly added single property websites. This helps differentiate your company from others, especially as people turn more than ever to social media for information.
ADWIZARD FACEBOOK ADS allow clients to capture people's attention with timely ads on the popular social network during stay-at-home directives. Ad Wizard made the process that much easier.
In the early days of the outbreak, brokerages operating on thin margins were scared, and they expressed thoughts of trimming online marketing budgets or cutting them out altogether. I advised exercising great caution with that strategy. My opinion was that marketing is the last thing you'd want to chop, especially since the market usually recovers in times like that. I suggested looking at other areas of the business to cut before anything to do with an online marketing strategy. Marketing would be the absolute last area I'd consider. What happens when the market comes roaring back, but you have essentially disappeared online? That is a scenario that no brokerage wants to experience.
While the way back to calmer seas is going to take time, we all need to remain steadfast and stay focused on positioning our businesses for that recovery. We need to embrace the discomfort and look at it as positive.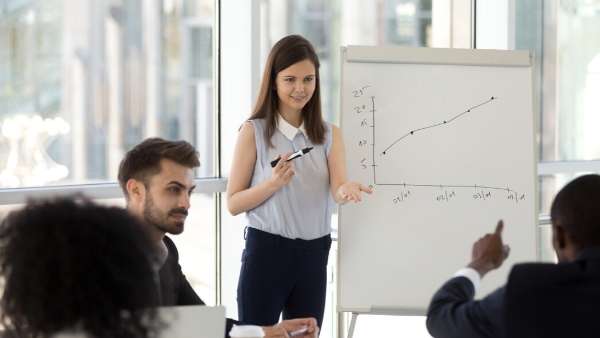 CONTINUE TO HELP YOUR SALES ASSOCIATES WITH TRAINING, EDUCATION, AND PLANNING. Re-evaluate your online presence, clean up your contact list, and create email campaigns you're ready as the market ramps back up.