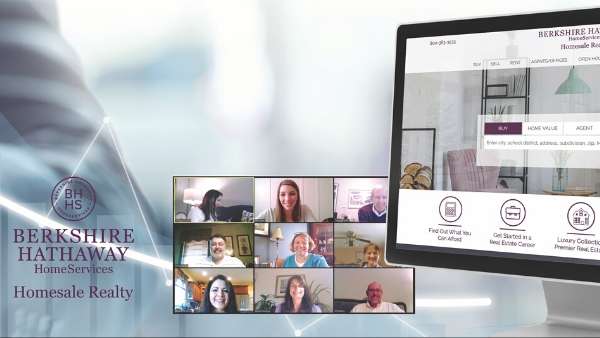 Looking back just a few short months ago, no one could have predicted the changes our world would face. The coronavirus pandemic upended, if not paralyzed, nearly every aspect of our economy, including the real estate industry.
While showings came to a screeching halt in some areas and new listings only trickled in, some real estate companies grappled with the spread of COVID-19. They seemed to disbelieve there would be a future after the coronavirus. However, others responded to the crisis in a positive fashion. Firms and associates who continued their outreach positioned themselves to help their clients and communities long after stay-at-home orders started to expire.
Adapting to all-new expectations is vital to success. At least, that is the outlook with the sales associates and management team at Berkshire Hathaway HomeServices Homesale Realty. They embrace change and turn it into success.
Berkshire Hathaway HomeServices Homesale Realty (BHHS Homesale Realty) is well-known across the real estate industry. With 30 real estate offices and over 1,300 real estate professionals, it continues to pave the way for the Baltimore and Southern Pennsylvania real estate markets.
BHHS Homesale Realty and COVID-19
We sat down with Rod Messick, CEO of BHHS Homesale Realty, and his team to discuss his company's response to COVID-19, their business achievements (past and present), and strategies for future success.
Messick says, "Our company's initial response to the virus was how to contain it to help stop its spread into our local market areas. We had already begun an orderly process to move our employee base to a remote working environment even before the Governor of Pennsylvania ordered all non-life sustaining businesses to cease physical operations."
He continues, "I've never been prouder of our Homesale team. Our leadership, employees, and agents stepped up in amazing ways. Our teams responded with an amazing can-do spirit, unparalleled teamwork, and a focus on serving our agents and their customers. The care and compassion they show for our customers is simply inspiring."
"We leveraged technology and our innovative spirit to develop procedures that allowed as much activity as possible while continuing to promote socially responsible public health practices and to comply with the Maryland and Pennsylvania's government directives and CDC recommendations," comments Messick.
"This is not a message of doom and gloom. In fact, it's one of optimism. The spirit and resiliency I've seen gives me great comfort that while COVID-19 will certainly cause significant physical, emotional, and financial hardships, I know that we will overcome it. And when we do, Homesale will be here to help our communities recover both financially and emotionally."
Homesale Realty's History
Homesale Realty's story is a lengthy one. Their story began in 1997 when two competing Lancaster County real estate companies joined forces to become the local market leader.
The years that followed saw the acquisition of new companies and two major brand changes.
In 2014, the company ushered in a new era of success for the firm, its sales associates, and their clients with their rebranding to Berkshire Hathaway HomeServices.
Rebranding under a new name can cause significant hurdles for a company to overcome, especially when it comes to their online presence. However, this was not the case for Homesale Realty. Its conversion strategy had precision planning and accurate execution. The transition to Berkshire Hathaway HomeServices was seamless and the name created a newfound market advantage.
In an executive summary published by ReTechnology entitled, BHHS Homesale Realty Hits Bullseye with Technology, the report states, "The WAV Group encountered Homesale through a blind assessment of the top 100 real estate firms that revealed an impressive technology offering. Homesale Realty has conquered comprehensive real estate technology integration, driving increasing success. The core of Homesale's technology footprint is served by Delta Media Group."
BHHS Homesale Realty and Delta Media Group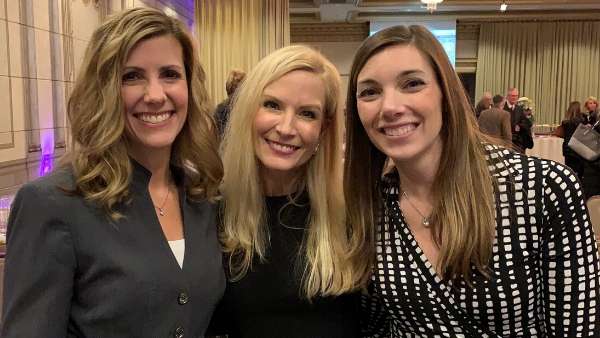 BHHS Homesale Realty and Delta Media Group partnered in 2009. Working side-by-side as technology and online marketing partners, they are in it for the long haul. The two companies push through economic market fluctuations and changes in the real estate industry to remain at the top of their industries.
Messick states, "Delta Media Group took the time to understand our vision and marketing strategy. They created a marketing program that not only supported that vision but helped grow it with fantastic results. Their marketing technology helped us survive the economic downturn, and we came out much stronger on the other end. Now, we are more efficient, more knowledgeable, and more profitable than ever. We attribute a great deal of our growth to our strategic market partnership with Delta.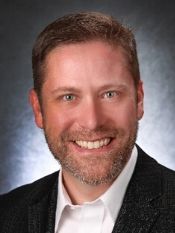 Michael Minard, CEO/Owner of Delta Media Group, states, "Homesale Realty is laser-focused on online marketing using SEO and SEM which have delivered exceptional traffic to homesale.com as well as tremendous leads and conversion. Delta is heavily invested in our partnership with Homesale Realty—we have been since day one. Their success is our success."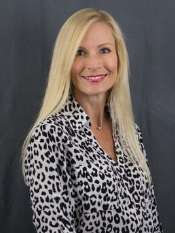 Sandra Lynn Troccoli, Vice President of I.T. & Digital Platforms of Homesale Realty, comments about their relationship with their former vendor, "The lifeblood of Homesale Realty is its agents. Ultimately, they are our customers. Without them, there is no business. Before we partnered with Delta Media Group, our vendor did not provide the platform, tools, and services we needed for them. We showed up on page seven, eight or nine in Google search results. That's not acceptable. Our agents couldn't find our listings, and they couldn't find our company. That's never good for your seller when they can't find their listing on Google. Our ultimate goal is to sell properties, and so when you can't find the property on Google, that's challenging."
Troccoli continues, "Delta focused on getting our listings on page one—and I am so happy to report that we are still there today. It's not every single listing, but I would say it's just about every single listing. Our sellers are happy about it, and our agents are ecstatic about it.
Our agents have confidence in us as a brokerage because we've partnered with the right partner to get results for them, and that's a win-win for everyone. When your agents don't have to think about a problem, that's a great place to be."
Planning For Tomorrow In An Industry That's Continually Changing
Taking a deeper dive into what drives the success of Homesale Realty, competitors might ask, "Why them and not us?"
There is a multitude of answers to that question. Homesale Realty embraces the real estate industry's continually changing landscape with an eye on the future, always ready to move from today to tomorrow quickly and accurately.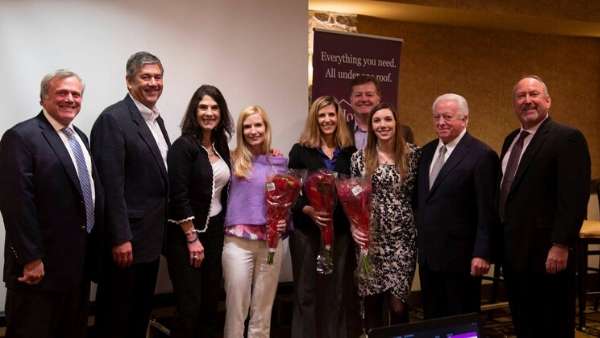 Their executive leadership team of Rod Messick, CEO, Pete Slaugh, Chairman, Regina Coia, President, Brad Dimmig, President of HomeSale Mortgage, LLC, Bill Dinkel, President of Title Operations, Rick Doyle and Ron Landis, Board Members, are leaders in the real estate industry both in their local communities and nationally. They are skilled at reading the current business climate and making appropriate adjustments to succeed.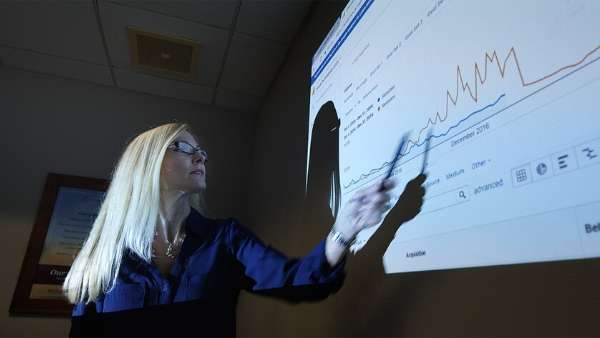 Troccoli states, "Through our company's real estate journey with different vendors, our real significant growth came when we were able to partner with Delta Media Group. Their technology enabled us to increase lead volume and lead flow to our agents. It allowed us the opportunity to evaluate other areas that we could branch into as a company. Delta Media Group was our partner when we started looking at the Maryland market, and they helped us become a significant player in the Baltimore, Maryland area."
Adapting to and Adopting Changes to Succeed in Real Estate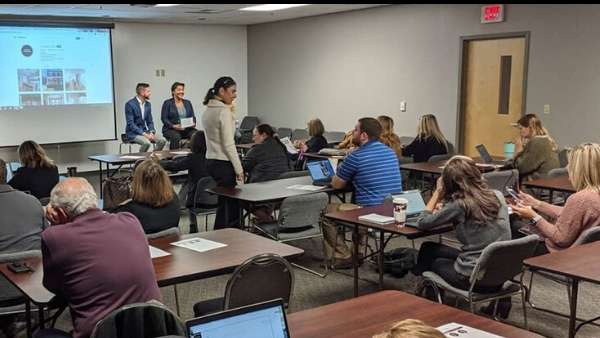 From time to time, real estate firms may experience pushback from their associates when changing to new processes. That's why Homesale Realty takes the extra steps to ensure their associates' success with the best websites, platform, tools, training, and services.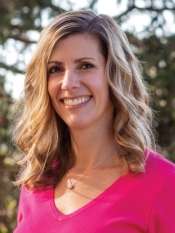 Laurie Minear, Vice President of Marketing and Agent Services of Homesale Realty, shares how her company presents new technologies to associates to better both their business and personal lives. "Our agents have all adopted at least some technology into their business. It's a matter of how much and to what extent. Our main goal is to help them get to the next level of knowledge for the technology they already do use. Our biggest challenge is showing them the value of new technologies so they will take time out to learn it."
Minear continues, "For those who are hesitant, we give them every opportunity to accept, integrate, and use technology into their businesses. We demonstrate the value of technology adoption through promotional videos, training videos, flyers, social media graphics, webinars, office meetings, and more."
Troccoli remarks about the technology adoption by sales associates, "Some people feel newer real estate agents are more receptive to technology changes than more experienced agents. That's not necessarily the case. It's more about the mindset of the agent, and their willingness to adapt to and adopt changes to streamline their days to create a better work-life balance."
Sales associates have seen unprecedented change in how day-to-day work gets done because of technological advancements over the last few years. More and more office tasks can be automated thanks to artificial intelligence giving associates the ability to refocus their energy and attention on where it matters the most.
For associates adopting technology changes into their practices, it's easier than ever to provide a personalized and memorable client experience. For those associates who aren't entirely on board yet with real estate technology, it's not too late to start.
Homesale Realty Associates Receive the Best of the Best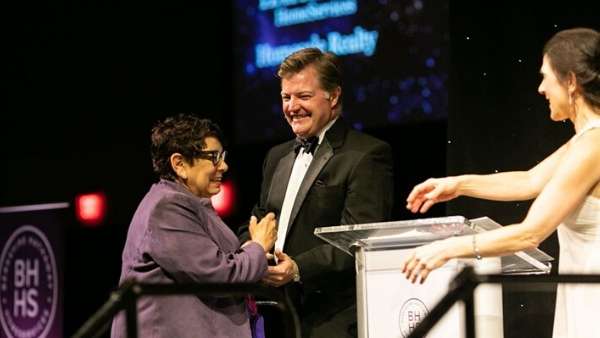 Technology has revolutionized the real estate industry. Adoption of Homesale Realty's technology tools by current and new sales associates is a game-changer for the company. Unlocking more time for sales associates to focus on the parts of the job that they love most, without compromising on the daily tasks that drive new business is essential.
Minear discusses Homesale Realty's process of choosing new technology products and services, "Homesale Realty's Product Development Team and focus groups thoroughly vet each new technology vendor whose product we consider offering to our agents. If we don't have vendors who fulfill their promises to us and are companies we can believe in, we can't communicate that confidence to our agents and teams."
Minear continues, "Once we determine that we should add a tool or program to our Value Proposition, the 'training' of our training team begins. At no time are our sales associates trained by outside vendors. We want our agents to understand products offered to them are products we [Homesale Realty] believe in and use. We label each product with Homesale Realty branding to drive that message home."
Technology Adoption Training for Success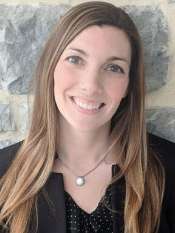 Jennifer Jones, Vice President of Career Development for Homesale Realty, comments, "Our Career Development Team focuses on reiterating the "why," covering the "what" and working through the "how" so that our associates see the benefit and are comfortable navigating the tools and services that we provide."
Jones continues, "We complete each step of vendor training before presenting new products to our sales team. Vendors communicate their product's value proposition to us so that we can convey to our sales associates how it will improve their efficiency or increase their productivity. Vendors who are readily able to answer questions and are receptive to requests typically make technology adoption for our company easier."
"That's one reason our partnership with Delta Media Group works," says Jones. "When we present Delta Media Group with ideas to custom-tailor features to streamline processes for our sales associates, they hear our requests and welcome them. With the right technologies and adoption strategies in place, our agents become the dominant players in their markets."
What's in Store for Homesale Realty and Its Sales Associates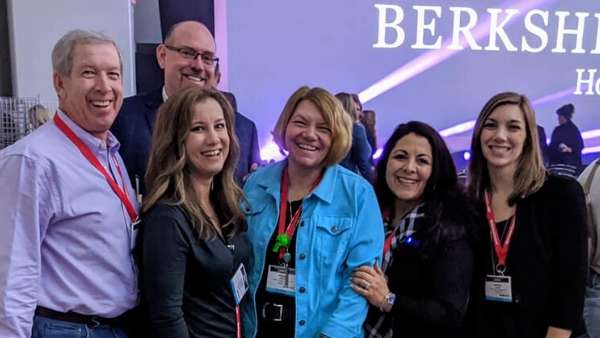 Minear shares, "Sometimes the best way to measure agent adoption of technology is through the excitement of our sales associates. A new initiative that is working to increase the awareness of what we have to offer is 'Re-Engage.' Its purpose is to reacquaint associates with tools and technology they might not currently be utilizing or using to their fullest potential."
"We conduct in-person trainings at our Accelerate Centers, host Webinar Training Monthly Marathons, and create short training videos to demonstrate the benefits technology provides them to market and sell more homes," says Minear.
Troccoli says, "With the technology we have in place from Delta Media Group and the right motivation to adopt these tools, Homesale Realty agents will have a clear path to success."