When it comes to real estate websites, I have only ever heard of two primary goals that real estate firms and sales associates want to accomplish. NUMBER ONE, they want their website to generate business or leads. NUMBER TWO, they want their website to showcase their unique brand and be a place for their company to have a powerful identity online. In my opinion, the only way you can truly accomplish both a powerful lead-generating website that also speaks to your brand is to offer the most robust search functionality in your market with an easy-to-use design.
I have seen so many real estate websites look elegant, have an incredible "brand" feel to them but completely miss the mark when it comes to the search component of their website. I have started to see trusted and long-standing website developers in the real estate space start to recommend having two different sites for your business…one for your brand, and one for lead generation. Let me say flat out, that direction is WRONG. Developers who try to push you down a path of separating form and function are only pushing that narrative because they cannot do both.
In today's crowded space for website providers, many developers are able to co-mingle elegant design with high-fidelity search functionality on a real estate website. You want a single presence online where a customer can learn about your brand and what makes you unique in your marketplace, while also using that same website to find their dream home.
The idea that consumers are only using major portal sites such as Zillow® or REALTOR®.com to conduct their website searches is also FALSE. On Delta Media Group's client websites alone, we see millions and millions of searches performed each year. Many times a customer will land on your site after going to a search engine and looking up an address or looking for homes for sale in a specific neighborhood. Websites with a good SEO presence will be ranking in those top three spaces, and that is where you have an opportunity to get traffic to your website. If the site looks easy to use and has a familiar search, that's where you can win. Consumers don't mind conducting searches on a website if it feels similar to what they already know from the portal sites.
Here are some major search tools you should be leveraging on your website, or at the very least tools you should keep in mind when evaluating website or IDX providers.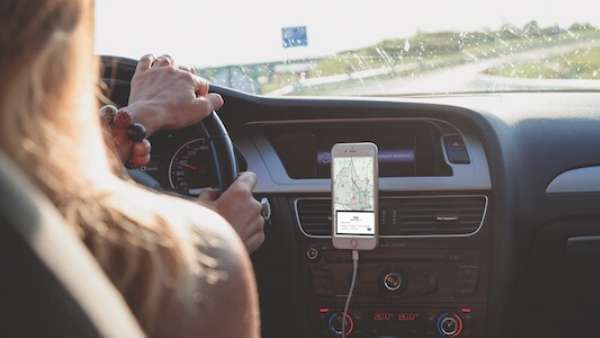 INRIX DRIVE TIME SEARCH 
INRIX is a powerful tool that you can tie into search results on your website. By offering a drive time search feature on your site (something NOT provided by Zillow or many of the other major portal websites), you have a huge differentiator to use in your marketing strategy. By pushing consumers in your market to your site to conduct commute searches, it helps them narrow down where they need to be looking for a property so that both the person searching and their partner can be happy with the commute time they'll have every day. 
On Delta Media Group's websites, it's easy and seamless to search multiple addresses on a map and overlay where exactly users should be searching to find their perfect home based on commute time.
CUSTOM SEARCH BOUNDARIES
Another significant feature you should keep in mind is the ability to create custom search boundaries for your website. Many of the major website providers and portal sites will offer a "boundary" search experience. For example, if you were looking for a home in Cleveland, you would see listings in Cleveland, and a boundary appears on the map showing you listings in that region.
Some website providers give you the ability to custom create boundaries for your website, so you can define zones in your market that consumers care about that aren't necessarily "government-defined zones." An example of this would be searching "Portland Arts District," which is an area people may want to be living near but is not an area that would typically be searchable on a real estate firm's website. By taking the time to build out all sorts of hyperlocal search phrases on your website, you can market to your client base that your website truly offers the most localized search on the web.
PUBLIC TRANSPORTATION SEARCH
For those living in major metropolitan areas such as Chicago, New York, or Washington DC, transit searching is huge. When public transportation is often your method of commuting, you may want to live near specific metro lines or bus lines. This is another major search function that is not offered by the major portal sites. Being able to search for a particular metro line (such as the Red Line in Washington D.C) and then select a stop on that line, and a mile radius to that specific stop is a fantastic ability that few websites offer. It's all about providing value to your local customers, and advertising that they can search for properties based on the transit in your city is a tremendous value.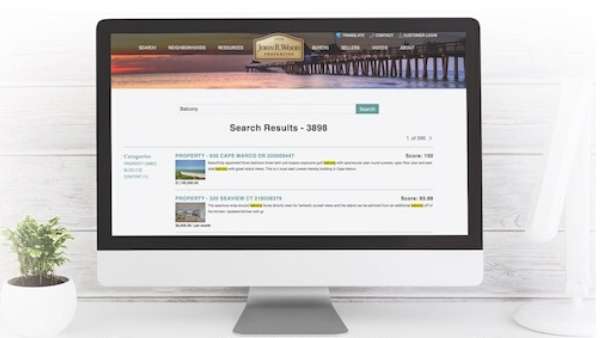 ADVANCED KEYWORD SEARCH
In a surprising trend, I've seen more and more on real estate websites in 2020 is the loss of a true "advanced search." Most websites cover your typical "search by beds, baths, price, square footage, etc." Where many sites miss the mark is providing consumers with the ability to search by variables that matter in your local market. Things like, "Lakefront," "golf course nearby," "waterfront access," or even something as trivial as "new construction" or "fenced yard." These advanced search filters are things your very qualified and serious homebuyers are going to be looking for, and if your website doesn't offer that level of deep search, they will bounce off your website and go to a portal site that does.
Finally, tying into the advanced search idea is the ability to offer a full "keyword" search for your website. True data aggregators will be pulling in every possible variable from the MLS and making that searchable for your clients. Simply searching for "gated community" and getting a return back on all the properties on that website is a simplified search experience few brokerages can offer. By putting all the power in the hands of the customer to search for all of the listings in your local market by keywords, you've simplified the search experience tremendously.
By focusing on the important elements of the search functionality on your website, you not only increase the usability of your website but also open up new marketing opportunities for your brand. Nothing screams, "I am the best local real estate brand in this city," like offering features such as commute time search, hyperlocal search terms, metro line search, and offering search filters that actually matter to your customers. This is a perfect example of merging form and function.
You don't need to reinvent the wheel or offer an overwhelming amount of tools to your customers. If it looks familiar to what they're used to seeing on Zillow or the other portal sites, they are likely to try using these new tools on your website. More qualified leads and a better local brand? It sounds like a win-win.