Imagine what the conversation would be like, if, at your next sales meeting, your broker said, "Who here doesn't want to bother holding open houses any longer?" Whoa! Depending upon which side of the fence—pro or con—you sit, what a heated discussion that might be.
Across the industry, you'll hear varying opinions about whether the need for holding open houses in our modern digital age still exists. Some people feel it is passé and just an industry tradition. Others think it's a great way to market a home. And, let's not forget, those superstar sales associates who get contracts signed because of an open house.
Here are some facts about open houses:
In an April 2019 article in the Washington Post, John Smaby, President of the National Association of REALTORS®, said, "Fifty-two percent of buyers use an open house. They're part of the home-buying process, one tool in a broader marketing plan."
In the National Association of REALTORS® 2018 Profile of Home  Buyers and Sellers, seven percent of home buyers found homes and purchased from a yard sign/open house sign.
Google Trends reporting showed a steady increase over time in people searching for the phrase, "Open Houses Near Me." The numbers peaked on Sundays, the prime time for open
houses, every single week.
Yes, we are living in a digital age, and while the Internet has changed the way we buy and sell homes. One thing remains constant. Open houses remain a valuable marketing tool for sellers and sales associates when done correctly.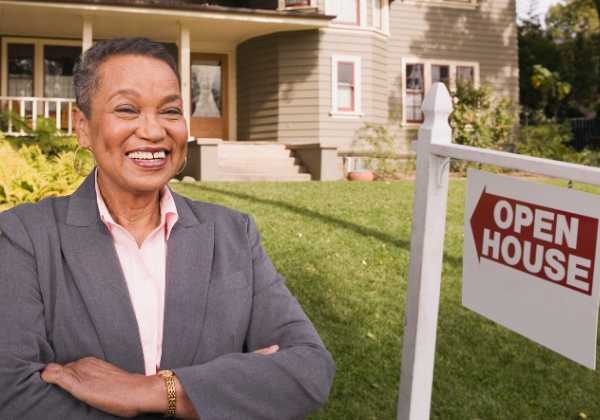 Do you still hold open houses?
If open house Sundays are very much a part of your life, they are a significant lead generator for listing, business, and brand.
However, you can't just open the front door and wait for the right buyer to run in. Hosting a successful open house involves detailed planning, engaging with the right buyers, and following up on your leads for feedback.
Open houses can help you sell properties. However, keep in mind that even the top sales associates do not always recommend hosting an open house.  Here are a few reasons why not to host an open house.
Why Not to Host an Open House
Before we discuss the how's of hosting a successful open house, let's highlight the why's (or why not's). Hosting an event to attract potential buyers to your listing seems like a great idea. However, don't go down that path unless you know the efforts you put into the process is worth your time and investment.
Here are some things to think about when you're considering hosting an open house at your client's home.
Is the home priced competitively and located in a healthy market?
Has it been repaired, renovated, and thoroughly cleaned to make an impressive presentation?
Is the home located in a high-demand neighborhood?
Is it located in an area that is densely populated or continues to grow?
Does the home have unique features–aesthetic or functional–that separates it from all other homes in the neighborhood?
An experienced real estate professional knows not all homes are fit for showing. We suggest that you reconsider scheduling open houses for properties that:
Are listed at prices that may be considered too high by buyers.
Will require repairs, renovations, or significant cleaning, and potentially distract buyers with its poor presentation.
Are located in an area with slowed home sales or an underpopulated area that is not growing in demand compared to neighboring regions.
Includes unique features, aesthetic or functional, that stray too far from convention and would potentially detract buyers.
May be overlooked or overshadowed by other open houses in the area for similar properties.
Not all homes warrant open house treatment. Knowing how to separate homes to showcase with open houses from homes that may produce underwhelming results will help you increase the probability of securing a buyer through this event.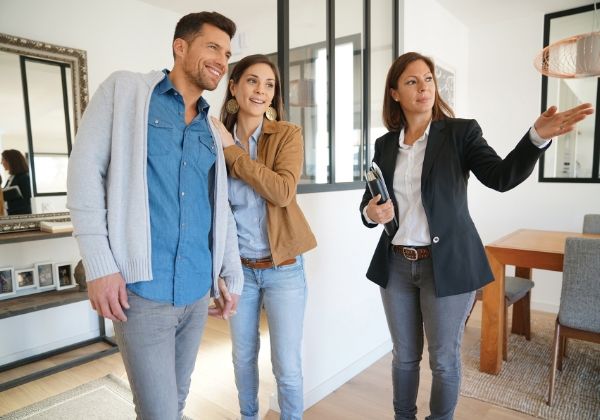 Proper Open House Preparation
Now that you can confidently identify which homes will benefit the most from an open house, it's time to plan. First, you'll want to determine a specific date for the open house to help you set and manage preparation deadlines. Weekends are generally ideal times, as Saturdays and Sundays allow most families to devote a large portion of their day to their house hunt. Although you could schedule showings on weekday evenings or during a holiday, it's a good idea to plan your open house on weekends to accommodate the most potential buyers.
As you make recommendations for your seller on how to prepare for the open house, make a checklist of areas to address. You want the interior and exterior to look as presentable and inviting as possible. You may recommend your client enlists the help of professional cleaning, landscaping, or staging services to create a welcoming atmosphere that showcases the property inside and out. All repairs and renovations should be completed before the open house — having a project mid-completion in full view of buyers could chase them away.
On the day of the open house, be sure to open all window coverings to fill the space with light. You can also turn on all overhead lights to increase visibility in areas within limited natural sunlight. Ask neighbors if they would refrain from parking in front of the home and make sure that areas like the sidewalk, driveway, and curbside are safe and debris-free.
Engaging the Right Buyers
Preparing for an open house also involves planning an effective marketing strategy. Which advertising strategy should you use to promote your open house? Consider these 2018 statistics highlighting how buyers found the home that they purchased:
50 percent of home buyers learned about the open house online
25+ percent learned about the open house from their sales associate
Remaining 22 percent attended because of:

Open house signs around the neighborhood
Suggestions from friends, family members, and neighbors
Marketing material from the home builder
Information directly from the seller
Advertisements in newspapers and other print media
Which marketing strategy will work best for your market? We recommend using a combination of digital, print, and word-of-mouth advertising. Social media, email blasts, and other viral platforms cast a wide net to promote your listings. Spreading the word via one-to-one conversations also creates a personal connection and makes communication much more organic and meaningful.
The act of advertising is critical to getting buyers through the front door. However, there is a complementary component to marketing that also needs significant attention — in-person engagement. Not only do you want the home itself to appear inviting, but you also want to engage each visitor in a multitude of ways. We believe it's best to consider all five senses during your open house:
Sight
Along with the stunning presentation of the home, you also want your buyers to see the excitement you have for showing off this property. Smile proudly and show your appreciation for everyone who took the time to visit the open house.
Sound
Consider playing light, up-tempo music in the home at an enjoyable volume to liven up the atmosphere. Also, be sure that you're providing informative answers to any questions that buyers may ask, as others in the home may also be interested in this information.
Feel
Aside from being able to touch the home, you also want the buyers to feel confident and comfortable during the event. Respect their personal space, and don't be overly helpful as they browse. You can also leave all the documents regarding the home on the kitchen table for them to view.
Smell
Refrain from using air fresheners. Some guests might have a sensitivity to certain scents. Consider opening the windows to air out the rooms, especially if there's a distinct odor.
Taste
While potential buyers may not be able to taste the home itself, you can still treat them to snacks and beverages when they arrive.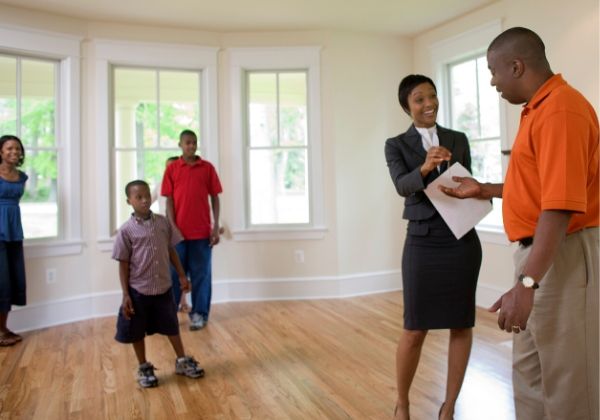 Follow-Ups & Feedback
Finally, close out your open house successfully by following up with visitors and requesting feedback. Ideally, you should encourage every visitor to register via a guest book or digitally using a mobile device.
Reach out to them a few days after the event so that they can gather their thoughts and provide you with honest feedback.
Be sure to note all feedback so you can compare the pros and cons to identify any trends. An open house can help you generate promising leads, but successfully selling the home often depends on your diligent follow-up.