Many different people contribute to a successful real estate transaction.
When it comes to the best outcome for the buyer, though, three figures are most important. First is the buyer or buyers. Next is the sales associate, who helps them protect their interests throughout the process. And finally: the mortgage lender.
Many buyers are intimidated by the lender's role in the process. That's especially true of first-time homebuyers. But the right lender is truly the unsung hero of a home purchase. He or she can help put buyers on a trajectory to better financial health for years to come.
It's easy for buyers to come into the process with an adversarial mindset. Some of them even start in this mode when it comes to their friendly neighborhood sales associates. But, like it or not, most of them will need a lender--and that person should be an ally.

Growing a Real Estate Practice with Mortgage Lender Partnerships
Buyers start their journey to homeownership by building a relationship with their sales associates. Once you have their trust, you can make it easier for them to work with the right lender.
While many savvy buyers want to compare different lenders, a not-insignificant number feel overwhelmed by the process. If they have a rapport with their sales associate, it makes sense for them to get information from the associate's pre-vetted lender partner first.
When lenders deliver what they promise, they can add a tremendous amount to the service and credibility you offer. A lender partnership can be a powerful point in your marketing, attract more leads, and result in more sales.
Finding a lender who puts your buyer's needs first isn't always easy. But some sure signs suggest a lender has the business maturity and ethics for a good partnership.
Look for these differences to identify lenders who may be an ideal fit:
Co-Branded Marketing
Co-branded marketing is a step toward solving a sales associate's biggest headache:
Constant lead generation.
Yes, lead generation can become predictable over time thanks to referral business and marketing automation. But most sales associates are still pursuing that dream even five years into practice.
Sales associates consistently name ongoing lead generation as the most significant time sink in their business. With co-branding, your lender partnership becomes a fixed and reliable lead pipeline.
The integration of marketing materials also helps consumers by giving them a "one-stop shopping" experience. They can consult one piece of collateral to get a bird's-eye view of the most nerve-wracking part of the process.
That lets them go forward with confidence and move faster.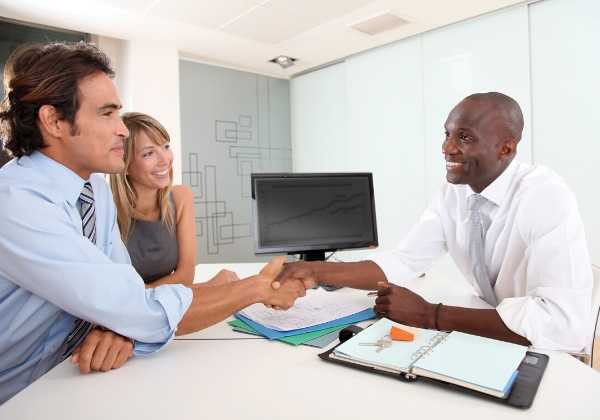 100% On-Time Closing
There is nothing homebuyers like less than ambiguity. The feeling that they don't know when the transaction will close adds a remarkable amount of anxiety to the process.
It's not surprising that, when closing doesn't happen on time, buyers feel betrayed. That can sour them on everyone involved in the process, including the sales associate. Even if you've done everything possible to keep them in the loop, they may feel misled.
Lenders who claim to have a high on-time closing rate will be able to back it up with cold, hard numbers. You should also inquire about the average closing time--but whether it's a few weeks or skews closer to a month, buyers are drawn to promises kept.
Lenders can keep you apprised of the process so you can communicate with your customers.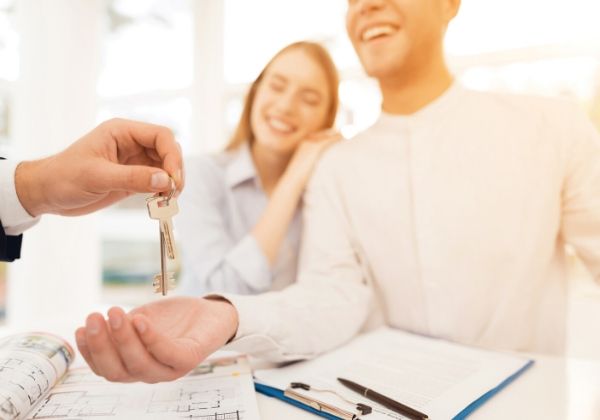 Rate-Lock Capabilities
Rates are another area where there's a major disconnect between sales associates and those they serve.
Most buyers have internalized the idea that rates rise and fall in cycles. There are good times and bad times for them to move forward. What they don't understand – and even dread – is that rates can change in a matter of weeks or even days.
Nothing frustrates a buyer more than learning the rate they "locked-in" will soon be invalid—or the rate they discussed didn't get locked-in on time. This alone can cause a buyer to pull out of a transaction.
Sales associates know there's only so much that can be done to get preferential rates. By breaking down silos between the real estate office and the lender, the process becomes fast and efficient. Real-time loan pricing and lock-in are musts.
The best sales associates are always looking for new ways to make transactions simpler. Ideally, customers should walk through their doors for the first time and think, "that was easier than I ever imagined."
But no one is an island, and that goes for real estate firms, too. Once you've mined all your processes, a partnership can be the perfect way to pass even more value on to your buyers. That can supercharge your sales and help you grow.