Homebuyers often have questions about the commissions earned by the sales associate for their real estate transactions. Now, more customers will have the opportunity to get those answers quickly.
Northwest MLS, a major nonprofit Multiple Listing Service founded in 1984, has recently ruled that sales associate commissions can be published along with the listings in their MLS system. It should be noted that the ability to display commissions online is optional and not a new mandatory regulation.
This change began on October 1, 2019 and will initially impact about 30,000 sales associates.
Northwest MLS is not the only major organization in the industry to decide to publish sales associates' commissions upfront. Real estate firm, Redfin, is moving forward with similar measures; however, it should be noted that Redfin only publicly revealed this move following NWMLS' announcement.
Of course, sales associates recognize that commissions usually fall within 5%-6% of the total sale price. It seems simple, but it is just one more thing for buyers to keep track of.
Recent research has demonstrated a clear need to help buyers understand the situation:
About 40% of buyers surveyed said they didn't understand how their sales associate was paid
About 13% said they had "no idea" how much was paid or where funds came from
Naturally, the conversation about commissions is one both buyers and sales associates sometimes find difficult to have. Many sales associates have reported that buyers misunderstand their role in the process and feel negotiating for lower commissions is their "easiest" cost-cutting measure.
Recognizing this, Northwest MLS will no longer stipulate that the seller's sales associate must offer a buyer's sales associate commission automatically during the listing process. This will empower buyers to work with their sales associate one-on-one to determine compensation.
That makes buyers' awareness of the initial compensation level more important than ever.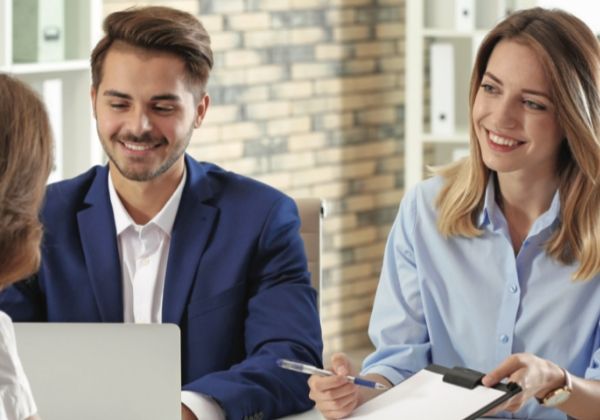 How Will Sharing of Sales Associates' Commissions Impact the Transaction Workflow?
The decision to publish or not publish sales associate commissions will be made at the real estate firm level. Posting commission details will add just seconds to each listing – and that can be automated along with other standard listing tasks.
Firms have always had the option to share commission information with buyers. Northwest MLS has only accelerated an existing trend toward buyer transparency in the real estate industry. The trend has been stoked by several class-action antitrust lawsuits targeting the National Association of REALTORS® and key firms with serious allegations. Among these are collusion and price-fixing. This can affect buyers' perception of the industry.
Still, it is understandable that some sales associates may be concerned.
It is important to raise any concerns with the firm's leadership early in the process. It is up to everyone to ensure commissions are communicated in a clear way buyers understand.
What Should Sales Associates Do to Prepare for Change?
Sales associates should take this new opportunity to emphasize client education. Sales Associates' own marketing helps them develop a client relationship, and that's decisive in whether buyers recognize them as a full partner in meeting their goals.
The more sales associates can communicate the value they add to the buying process, the easier it will be for customers to recognize that their commission is an important part of a job well done. Sales associates are indispensable to helping their clients find the right properties, protect their interests throughout the process, negotiate for the best price, and get to closing day without any problems.
The best thing sales associates can do is recognize buyers want the best deal. Infuse their whole process with convenience and excellent customer service. If you serve a specific type of buyer, deepen your knowledge of funding options that can save them money, too.
Northwest MLS is just one part of a broader shift in real estate. It's likely other MLS systems will soon follow suit. Embrace the change, and you'll be prepared to prosper in 2019 and beyond.
Opportunity to Stand Out?
As was mentioned earlier in the article, RedFin has made a public push to display commissions on its website before the NWMLS deadline. They aren't the only large firm to make this move, as Windermere and Coldwell Banker Bain have also announced they will be displaying their commissions online. This is a strategic move that will help set these firms apart from their competitors in the pacific northwest.
The opportunity for brokerages to further educate buyers and sellers thanks to this additional transparency is huge! Firms should not only be looking for new ways to educate their clients on commissions (and the value they as an agent bring to the table to help drive the point home on why they're worth the expense) but they should be looking for ways to update their websites and online presence to help do that educating for the real estate firm. Ask, "how can I update my website to take advantage of this opportunity to stand out from the competition." Clients appreciate honesty and transparency, and as it becomes the "the norm" to share commissions upfront, your competitors may get second-guessed by prospects if it looks like they've got something to hide.
I think this is a fantastic time to make a shift in the industry towards more open dialog between sales associates and prospects, and that shift should include changes not just in your conversations with prospects, but how you're presenting your firm online as well.