Yes, Corinna, I'm Looking at You
The other day, I found myself in a conversation with a business partner and friend, Corinna Decker from Wagner Realty, which led down a path we don't often go.
As the Technical Support Manager at Delta Media Group, our marketing and technology partners often bring to light new ways about how to use our DeltaNet® platform.
Corinna pointed out we should not view the DeltaNet's functions and features as a handful of steps to get a job done. We should look at it as several steps working together to create a complete workflow. It occurred to me that it is a road we should travel more often.
After all, helping our clients run their businesses is not just about "How to Send Ecards and Flyers." It's about "How to Market an Open House" using all of the tools in your DeltaNet® toolbox.
What better way to train new sales recruits and help take your current team to the top than to present them with complete and thorough workflow processes. Training ideas like this make your sales teams' jobs easier.
To that end, Corinna and I discussed a complete workflow from the creation of an open house to receiving guest feedback after they've attended it. Now, it seemed like an excellent place to share our ideas.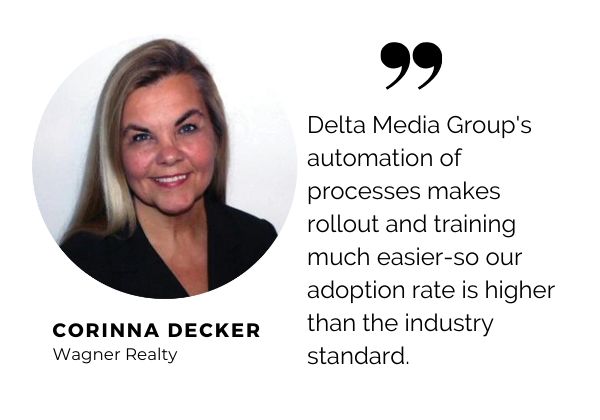 How to Market Your Open House
There are a few prerequisites to using every piece of this puzzle in the DeltaNet®, but these steps only need to be taken once. Once you've set up the initial configuration, most steps won't need to be repeated for each open house as they come in. 
First, you'll want to set up Facebook Connector to post your Open Houses to your Facebook Business page automatically. You may also want to set it to delete your posts automatically sometime after the open house has ended. Nobody wants a cluttered Facebook page, after all.
Next, you'll want to configure Open House Connector. This step gets you login credentials for the mobile app and lets you fine-tune some settings as well as the survey questions asked in the app. 
I recommend setting this system to automatically import your open house guests and add them to a single group with the name of something like "Open House Guests." It will drop each attendee in a specific group relating to the open house they attended. Having the names of all attendees in one group will be necessary for the next step.
Lastly, you'll need to create an email campaign in the Campaigns & Action Plans system and add the group you created above to it. If you have these things set up and ready to go before you add your open house to MLS, the workflow will look like this. 
The open house is pulled into the DeltaNet® system from the MLS.
The system posts the open house to your Facebook Business page.
An ecard goes out to all of your customers (or the groups you've chosen for these emails) notifying them of the upcoming open house.
On the day of the open house, bring your iPad or Android tablet to the open house.
Sign-in to the Open House Connector app, select your open house and use it as your sign-in sheet. Guests add their information and complete the survey questions presented to them.
Those guests are added automatically to your Customer Center in the DeltaNet®.
They will be added simultaneously to the email campaign you created ahead of time because you're having them added to a group that you put into that campaign.
When the open house is over, or after however many days you pre-defined, your open house post is deleted from your Facebook page.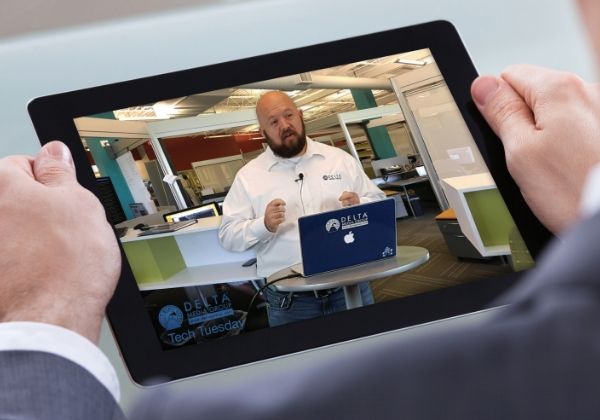 As a bonus, before your open house, you can go into the Ecards and Flyers system in the DeltaNet® and print out a flyer to take with you to the open house as well.
The feedback we hear in our Technical Support Department has a clear theme to it. We have the best features and functionality that you need to run your business. Automation, workflow, and usability are what we need to bring it all together. We hear you, and that is the road we're traveling. Keep your feedback coming. 
Nobody knows the best workflow for our platform better than those of you out there using it to run your business every day.