Making a Difference for Its Customers, Communities, and Careers of Its People
One of our magazine's goals is to shine a spotlight on Delta Media Group's customers who take a different approach to succeed in the real estate industry.
Ahead, we'll take a look at Upstate New York's Coldwell Banker Prime Properties and how they're making a positive difference in the lives of their customers, communities, and careers of its people.
A Bit of Background Information First
Coldwell Banker Prime Properties was established in 1986 by Kenneth M. Raymond and R. James Long, followed by RJ Long in 2015. They are the Number One Coldwell Banker franchise in New York State. They are the fourth largest Coldwell Banker in the 19 states that make up the Northern Region, and among the top ten in the United States.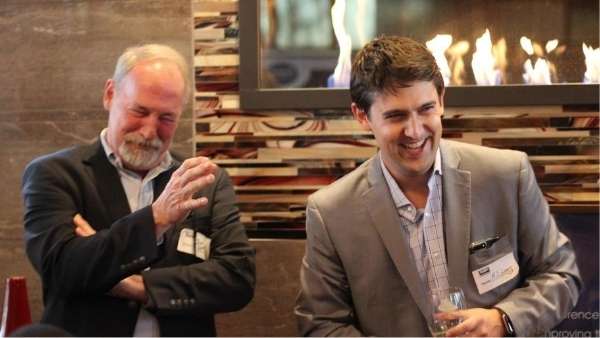 Coldwell Banker Timberland Properties joined Coldwell Banker Prime Properties in 2017. With 45 years of experience in the Catskill real estate market, Timberland Properties expanded the company's footprint into the surrounding markets, opening doors to help more customers find their perfect home.
The 600 plus associates in the over 20 offices that make up the Coldwell Banker Prime Properties share a common goal: To improve everyone's real estate experience.
The clincher that sets them ahead of others is how the company achieves that goal.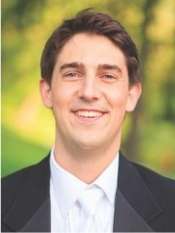 RJ Long, the Managing Partner at Coldwell Banker Prime Properties, talks with us about his philosophy about growing the company and actively participating in the real estate industry.
Change Isn't Always a Bad Thing––If you're not changing, you're not growing.
Some people resist change, while others embrace it. RJ Long falls into the latter category. He shares, "I'm one of the people out there that like change. People that like change evolve to do better; they thrive, and they grow."
"Years ago, I laid out a plan to take our company to the next level. As I
saw changes beginning to happen in our market and the industry, we started to put pieces of the plan into place," explains Long.
High-Tech Meets the Human Touch
By fusing high-tech and high touch, Coldwell Banker Prime Properties associates provide their customers with the personal touch they've come to expect from the company. Its associates take part in nationally recognized training and are equipped with the latest tools and technology. Even with the best tech-forward systems at their fingertips, they know without mixing in the human touch producing valuable, lasting results with the customers might be a struggle.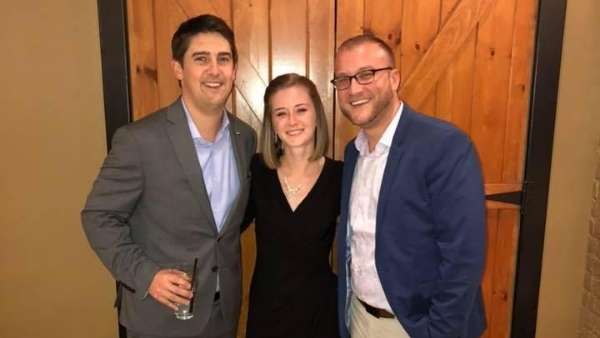 Part of Long's strategy was to find a partner in the real estate technology industry to design a sophisticated-looking website for the company that functioned as well as it looked. Also, all-in-one technology had to be present to work in tandem with services available to them from the brand. A partner who kept their promises was high on their list.
Coldwell Banker Prime Properties scoured the country to locate the right real estate partner. Who did they find? Delta Media Group.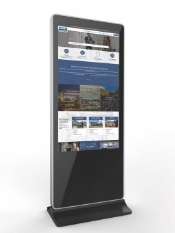 When the company's corporate website went live early in 2019, they got what they asked or and even more. Long says, "Delta's team worked with us for a corporate website and sites for our associates and made available an all-in-one platform to manage the sites and run our agents' businesses. Any time a question or direct need came up, they were there with a spot-on solution. They still are today."
"Something else great about working with Delta Media Group," comments Long, "We don't have to worry about a 'here today, gone tomorrow' scenario. Nowadays, it seems like acquisitions and buy-outs are everywhere. It gives us confidence in knowing that Delta Media Group is 100% family-owned and operated by Mike Minard, its CEO. There are no outside investors and no VC partners involved in their company. We know they'll be here with us for the long haul."
Coldwell Banker Prime Properties utilizes a wide range of tech tools for web development, CRM, social media, and customer engagement, including big data for lead generation. Long explains how these high-tech tools help his associates deliver a high touch experience for customers.
"What sets our associates apart from others is how we use big data. Big data is huge datasets of information. It's analyzed using machine learning, artificial intelligence to show us trends and patterns in human behavior, and their interactions during a person's online home buying journey." He continues, "How it makes us stand out is anybody can tell you the demographics of your neighborhood; however, nobody else can give you a more detailed picture of a buyer. (For example, we can see who is searching for a 2,000 square foot, three bed, two bath home in whatever zip code. We know their income. We know the industry where they work. We know their zip codes.) This information helps our customers because we then take this information, and we directly target unique buyers. Now other companies will cast a 15-mile radius around the home hoping to catch a buyer. Where we, on the other hand, use lots of direct marketing channels, such as Facebook and Google, to hone in on specific buyers."
Long says, "We wanted a partner that worked with us to go above and beyond for our customers and associates, and that's what we have with our Delta Media Group partnership."
RJ on Doing Real Estate Right
During his 20-plus year career in the real estate industry, both in Boston and New York State, Long lives by the ethos of being there for his agents every step of the way. "I'm a believer in creating careers with unlimited potential for our staff and agents––and not just jobs."
As the first signs of the pandemic appeared earlier this year, changes occurred for real estate firms countrywide. For those who were unprepared, the results were losses of listings and sales.
Long shares with us how his associates were able to pivot quickly to a work-from-anywhere, virtual experience to continue to serve their customers and keep their businesses moving forward.
"We were always well-poised with communication channels and technology in place. Our Chief Information Officer, Gabe DiSarro, had everything in place for us to work remotely pre-COVID. I ran the company from a different state for the first two years in this position, so we were always designed to be remote."
Long continues, "Our agents were always paperless. Not just e-signature, but a file cabinet in the cloud. Pre-COVID, we converted all of our phone infrastructures to VOIP, voice over internet protocol, which meant when we said everyone go home, they unplugged their phones and plugged in at home. The office line rang at their home, and agents were still able to get phone calls routed from the office number. It was as if our office never shut down."
"We created professional outreach messages. We empowered our agents to know what the rules were. We went above and beyond to ensure rules were clear. I always say I want to be able to sleep at night and sleep soundly. I know what we're doing is safe, that it's above board, that it's communicative, that we're protecting ourselves, and protecting our agents and clients. Our disclosures and everything else was out ahead of the curve and helping our agents."
"We did something else with PPP loans for our agents during this time. We spearheaded and disbursed over $1.5 million to our agents via PPP loans through SEFCU. The average loan size was about $10,000. Of course, this was nowhere near corporate million dollars, but it was showing them how to utilize these programs and not be left behind. While we had a caveat: Speak to a CPA as we're not a CPA or CFP, but in the end, it was very empowering to give them a single source of knowledge and giving clear procedures as to what you can and cannot do."
"My goal during this pandemic has been to help our agents conduct business with safety being a priority and placing a customer's needs over your own."
Making a Difference in Our Communities
Coldwell Banker Prime associates live and work in the communities where they do business. They understand the time and talents they give by participating in and contributing to local programs are for the betterment of their communities overall.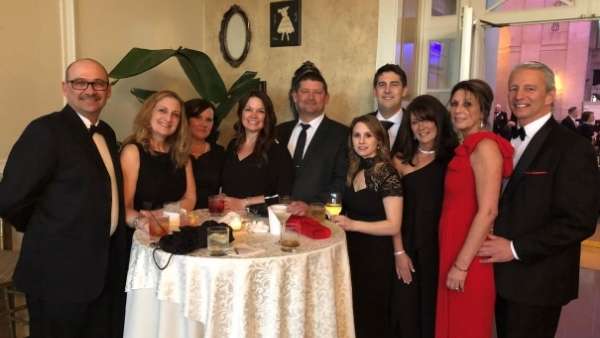 Some of the organizations Coldwell Banker Prime Properties proudly support are Habitat for Humanity, Toys for Tots, Making Strides Against Breast Cancer, Food Bank of Central NY, local children's hospitals, and a variety of other charitable organizations.

Long believes in giving back to the community as a way to make the world a better place. Near to his heart is this Make-A-Wish Foundation.
However, Long serves the community of real estate professionals working to better the industry for everyone too. As a member of the New York State Association of REALTORS® Legislative Affairs Committee, he advocates for REALTORS® and private property owners. Their goal is to raise professional standards in the real estate industry and provide transparent information about private property rights. Long says, "We need to act together as an industry to give clients direct access to our data. We can make a difference in their lives by giving them the information to make better-informed decisions."
Advice for Real Estate Professionals on Making a Difference
Long advises other real estate professionals intending to make a difference: "Stayed informed. Stay positive and mindful. And approach our business with a heart of making it a better place for everyone.