Better Homes and Gardens® Real Estate The Masiello Group's 54 plus years in the real estate industry has taught them quality isn't something you can see or touch. It's something you simply feel and know.
When many Northern New Englanders hear the name "The Masiello Group," it evokes fond memories of first homes, moving days, and dreams come true. When they tell of the quality experiences they enjoyed because of their Masiello Group sales associates' dedication, it's with the confidence in knowing they chose the right real estate team to stand by their side.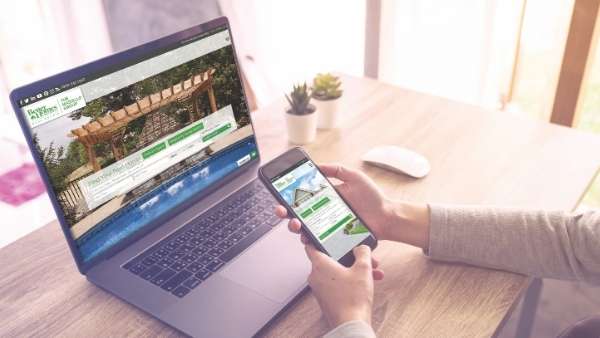 THE HIGH CALIBER OF PEOPLE MAKING DREAMS COME TRUE
Chris Masiello, President and CEO of The Masiello Group, has spent several decades pursuing a dream started by his father more than 50 years ago––to build a thriving real estate company that puts people first. Today, The Masiello Group serves as the largest real estate firm north of Boston, with more than 30 offices spanning the Northern New England states. An affiliate of Better Homes and Gardens Real Estate, The Masiello Group has grown significantly over the last several years into an extensive network of over 1,000 agents, employees, and affiliated partners––all equally committed to providing unmatched customer service. Their collective industry expertise is what has helped the firm grow to #74 on the RealTrends Top 500 list for transactions.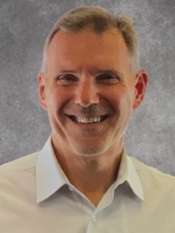 Chris Masiello talks about The Masiello Group and the lifetime relationships its sales team has built with their clients. "Everything we do is designed to ensure that our customers have a quality experience. When we're working with customers, we understand that they're not just purchasing a house—they're buying a home in which their family will create memories. Our agents work closely with our industry partners in mortgage, insurance, title, and home warranty to make the process as seamless and pain-free as possible—ensuring a quality experience from beginning to end."
Masiello continues, "One of the things we're most proud of is our customer satisfaction rate, and our 'would recommend rate.' Ninety-eight percent of all of our customers would recommend their Masiello Group REALTOR® to family and friends. The real estate process can often an intimidating and complicated experience for buyers and sellers, and we're immensely proud that our agents are regarded that highly."
THE SECRET TO THE MASIELLO GROUP'S SUCCESS
A Culture of Innovation, Education, and Support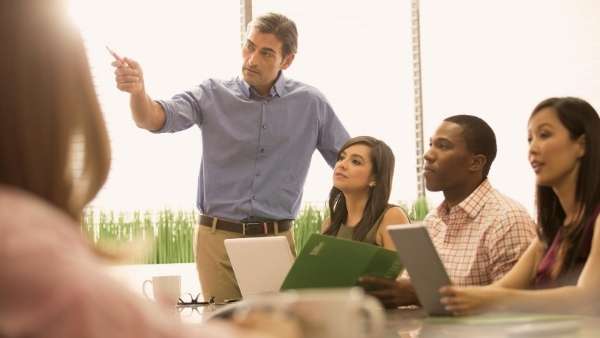 The Masiello Group invests in the success of its sales team and the company alike with an unwavering commitment to always look to the future.
"We are the experts at agent support," Masiello continues. "Our culture is a purposefully designed system of 360-degree support surrounding our agents. Whether they need transactional assistance, marketing materials, systems support, or coaching, there's always someone they can call on immediately for help. This fabric of support allows agents to spend less time focusing on administrative processes and activities that may be out of their area of expertise, and more time helping their clients and growing their own skills and businesses."
For this team, it's all about continual learning, letting go of what no longer works, and being open to new ways of doing things.
"Our leadership team is constantly looking for ways to improve the company and flight of services for our agents," Masiello explains "For us, it's never good enough to just be 'good enough.'" He and his team believe that comfort can be a sign of complacency, and that may be a signal that it's time for change and innovation.
It's this openness to change that perfectly positioned them to pivot in a new direction when COVID-19 hit in March. The firm had a pipeline of 850 clients waiting to move into their new homes, but local and national regulations hampered—and in some cases halted—standard business practices. The team quickly mobilized their individual and collective strengths to ensure that their agents had what they needed to conduct business without missing a beat.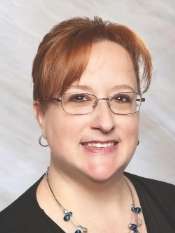 The team immediately implemented a daily news delivery system, held twice-weekly company-wide Zoom meetings, and created a website to house all of the latest news and information. "Our agents knew they could count on our leadership team to filter through the noise and provide them with the guidance and timely information they needed," says Marketing Director Lorraine DeVaux. "In a time of crisis and uncertainty, you simply can't communicate enough."
The Masiello Group is continuing to navigate their business through the 'new normal' and looking beyond the crisis with an even bigger vision for their business and systemic change. Chris and the leadership team repeatedly ask questions that challenge older, linear paradigms. "This journey has helped us become aware of the things that are holding us back. Our industry is changing so quickly that we now ask ourselves: is this way of thinking empowering us or limiting us? Are we defaulting to old ways? How can we do things differently?" Masiello comments, "Just because we've always done something a certain way doesn't mean it's best. We want to lean into the future."
BUILDING TEAMS AND PARTNERSHIPS THAT WORK
Today, Masiello credits his company's success to a respect for each market's uniqueness and investing in a higher level of marketing products and services, training and support to assist, but not replace, with what happens in each individual market.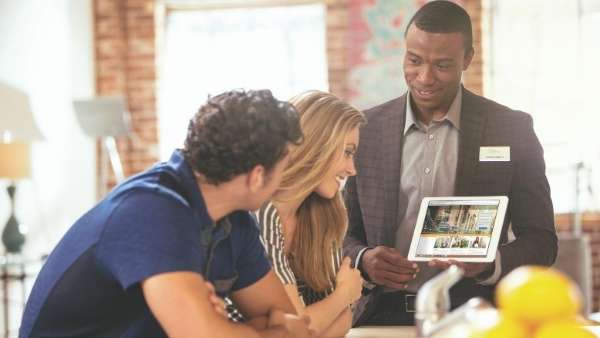 "As a company, we acquire resources and support systems for our agents as a community. And everything we do is about maintaining that culture of experience and quality. As we grow, we grow as a community. We can leverage economies of scale for our agents and customers to acquire resources," says Masiello.
He comments, "One of the things that we've always frankly been really good at is just going into markets, figuring out how people operate there and then how we can best support them. This process is entirely all about how we build an environment to help people succeed. I think for the agents, the real benefit for them is that they're in an environment that is 100% focused on their success. If there's a resource we need, we'll get it for them. Our job is to be behind our agents 100% of the time and help them achieve their goals."
Top Sales Associates
The Masiello Group is always on the lookout for top sales associates to add to their team. Being associated with a lifestyle brand like Better Homes and Gardens Real Estate, the company receives career inquiries from those new to the industry and seasoned professionals alike.
The Masiello Group's sales associates prove themselves to be measurably more productive than associates in other models. How do they accomplish this? With a well-oiled formula of tech and touch. Sales associates and business specialists, armed with an industry-leading website, Customer Relationship Management (CRM) system, and marketing platform, combine their tech-forward systems with the personal touch. Building and maintaining a one-on-one personal relationship with clients (with the aid of technology) is vital to making customers for life and Masiello Group sales associates share what sets working for The Masiello Group apart from other real estate firms in Northern New England.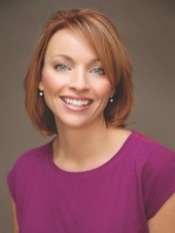 Kelly Black: "The Masiello Group's Leadership Team has created such a strong support system for their Agents, unmatched by another Broker I know. I wish I knew then what I know now, as it would have changed my business incredibly."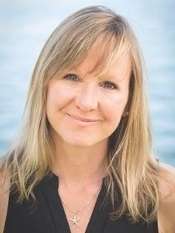 Abby Enggass: "I decided to join because I wanted to align with a company that was forward-thinking in regards to the Internet. Putting resources into digital real estate is essential in today's ever-transforming real estate market. My last company was resting on their laurels and I felt I was missing out."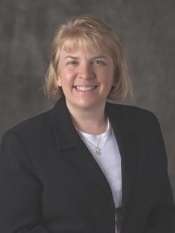 Joanne Tassoni: "I was looking to join a brokerage where agents and relationships mattered. My onboarding specialist made the transition painless and easy. Moving my business to Better Homes and Gardens Masiello was exactly what I needed, and it's so nice to be home with a broker who cares about their agents."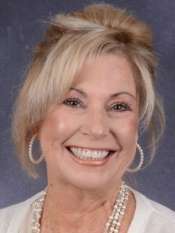 Robyn Boyd-Loomis: "After 3 1/2 years away from Better Homes and Gardens The Masiello Group I have returned home to my "family." The support, leadership, and camaraderie in each office and company-wide are tremendous. I am back doing what I have an extraordinary passion for helping buyers and sellers complete a perfect and easy transaction."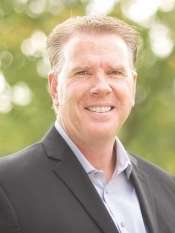 Paul Peddle: "What I have found in The Masiello Group is a progressive brokerage focused with a strategy to grow, providing its agents with the right incentives, tools, and expertise needed to stay current." 

A Fundamental Fabric of Business Support
Paramount to the success of The Masiello Group is its network of Business Support Specialist Teams, which provide concierge-level support to the agents. These "plate spinners" are technology-savvy professionals who support each sales team with everything from listing data entry, compliance assurance, and showing packet creation to website assistance, social media campaigns, and virtual tours distribution. Their back-office activities free the time of sales associates, so they may focus on keeping true to the company's dedication to delivering quality experiences to buyers and sellers.
Here's what some of the team's Business Support Specialists said about their roles at The Masiello Group: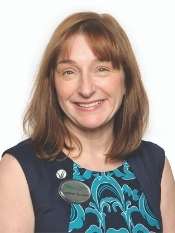 Christine Callahan - "What I love most about working for the Masiello Group is that it is a very agent-centric, employee-centric company. My role in the company is multi-faceted. I am here to support our agents in anything that they need doing so that they can do the best job they can out in the field with their clients and potential clients. I feel that the company does its best to provide all the materials and applications that we need to succeed in our business. Real estate agents have a toolbox full of technology, and I feel that it's very important in my job to be able to be the champion of that technology and assist our agents in using it to their benefit."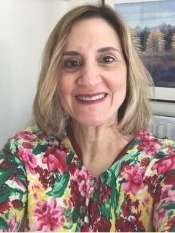 Gina O'Shea - "My role essentially is to help my agents market and sell their properties. Technology is constantly changing and evolving and so many of our customers are computer savvy these days so we want to make sure that we give them the quality experience."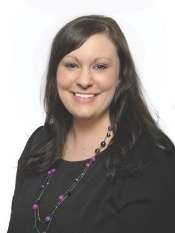 Kasey Levesque
"I love making my agents happy and seeing them succeed in their business! I am here to support them with whatever they need, whether it be learning one of the many wonderful programs our company has provided for them or something as simple as figuring out how to send a photo from their cell phone. I am here and my agents know that! That is important to me. If I can help them and provide them with knowledge, it allows them to go out and do what they do best, sell homes, and provide a quality experience to their clients. Chris Masiello and the Marketing team provide advice, programs, and materials for the Business Support Specialists and the whole company that helps us be the best in the business!"
TECHNOLOGY PARTNERSHIPS ENSURING AGENT SUCCESS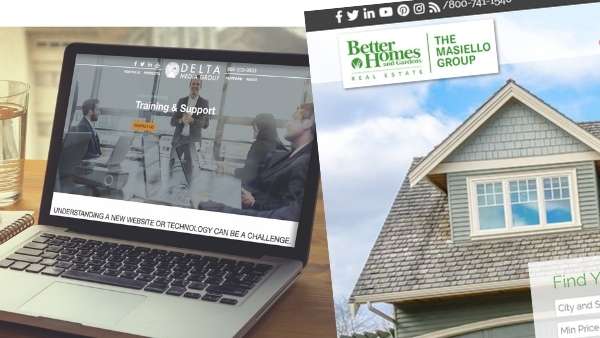 The Masiello Group and Delta Media Group
To stay on the leading edge of the real estate industry, the leadership team at The Masiello Group set its course to find a technology partner who could deliver an all-in-one online platform to help their sales associates win––and win big!
Today's real estate professionals live knee-deep in the Information Age. The need to support its associates at a higher level and keep pace with emerging industry technologies was primary for The Masiello Group.
The team prides itself on supporting its associates with leading technology and marketing platforms to generate leads, communicate with clients and prospects, streamline transactions, and provide top-notch customer service. After an 18-month search and numerous interviews with tech vendors, they found the partner they had been looking for in Delta Media Group.
Delta Media Group is the leading technology provider to the top US real estate firms. They are the creator of DeltaNET 6, the real estate industry's most advanced all-in-one technology platform.
Once The Masiello Group and Delta Media Group reached an agreement, Delta's team of implementation specialists quickly went to work assessing its new partner's needs and designing and developing its corporate website and "TMGConnect," The Masiello Group's exclusive technology platform which now serves as their hub of business activity for the company's associates. Delta designed the TMGConnect platform to be scalable to grow and change with Masiello's needs, deliver a high level of performance both for lead generation and marketing.
Masiello explains some of the things he likes best about his company's partnership with Delta Media Group. "When we went into the development and launch phase with Delta Media Group, things moved very quickly. Start to finish, the design of our corporate website, masiello.com, and TMGConnect, our exclusive CRM platform, took about four to six months.
"Delta Media Group's flexibility to design a product like TMGConnect to fit our needs and support our agents was key. We really look at our partnership with Delta as a way that helps our agents increase their productivities and as a long-term relationship at a partnership level, not just a vendor relationship."
While technology is native to some people, others find themselves more challenged when it comes to adopting technology into their real estate businesses. TMGConnect is designed to allow agents to be as advanced as they wish to be. "If the agent is just looking for a set-it-and-forget-it type of platform, we've done all of the pre-work and systems design to allow for that," Marketing Director Lorraine DeVaux explains. "If they want to dig deeper by creating custom web pages and developing their own blog, we've got those agents covered as well." Associates and business support specialists can now streamline daily business activities," she explains. "With a few clicks in TMGConnect, back-office tasks that once took hours per day to complete can now be done with the touch of a button, or even automated."
The company's robust CRM platform leads the industry in helping the agents manage their customer relationships, hosting the associates' personal IDX mobile responsible websites (complete with featured listings), and generating leads. "We think of TMGConnect as our company's intranet site, personal marketing agency, lead generation tool, and I.T. help desk rolled into one," DeVaux explains.
She goes on to outline why she feels Delta Media Group was the right choice as her company's online partner for online marketing. "When I first joined the company, we were looking to adopt new technology to expand on what we offer to our agents in terms of websites and other services that would help in their businesses. After a bit of time and engaging with other companies, we discovered Delta Media Group was where we needed to go. That was where we wanted to build our future with the technology platform."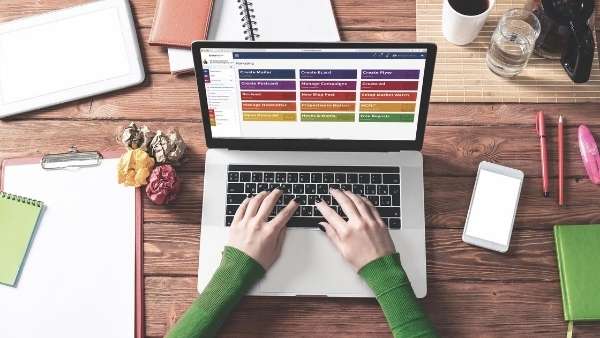 She comments, "What continues to excite me most about working with Delta Media Group is its dedication to innovation and support for its clients. A prime example is their design, development, and perfectly-timed release of Virtual Open Houses during this spring's stay-at-home orders. That release enabled our agents to keep their businesses going during the pandemic without missing a beat. While many companies froze in place, The Masiello Group pivoted quickly from in-person open houses to virtual showings—allowing us to continue to support buyers and sellers throughout our market areas."
"One thing I really want to note about Delta Media Group," says DeVaux. "We know that we're not their only customer, but they have never made us feel that way. Anytime we've had a question, problem, or suggestion for a new feature to implement, they've been so receptive and welcoming of our input. They are always open to working with us, and no matter how many times I might ask the same question, they're so patient, and their customer service is stellar. That's above and beyond any other vendor that I've ever worked with."
DeVaux finished by commenting, "What the Masiello Group looks forward to most by working with Delta Media Group is knowing that we're offering the best products and services to our agents, and just to see that relationship continue to grow. Delta Media Group makes the lives of our administration and agents much easier and provides for a quality customer experience as well. We know that we made the right choice in going with Delta Media Group because we know that this product will be the best solution for all of us for a long time into the future."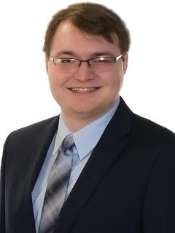 Franklin Stoffer, Sales Manager & Senior Accounts Consultant for Delta Media Group, comments about partnering with The Masiello Group, "When I first started meeting with Lorraine as she was conducting their search for a new vendor, I could tell immediately that they had a vision in mind for what they were looking for. The story of how they eventually became a partner with Delta Media Group is also fairly unique. We conducted our first presentation of the DeltaNET platform to Lorraine all the way back in November of 2016. It wasn't until March of 2018 that we had a signed contract and began working."
Stoffer continues, "Since partnering together, I cannot think of any other person that has been so consultative with helpful feedback that directly makes our product better than Lorraine. She is constantly sending me polished feedback about new features or functionality that would make her agents' lives easier, and in turn, all of our clients' lives easier. One thing Masiello made clear from the start is they wanted a partner, not a vendor. The team at Delta was also looking for a partner, not just a client. Together, I think our two companies have truly benefited from this partnership."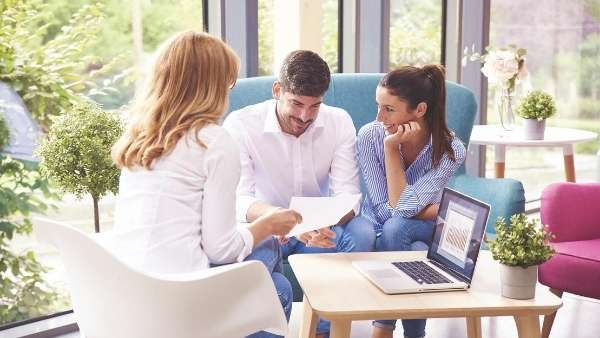 About Better Homes and Gardens Real Estate and The Masiello Group
When The Masiello Group first joined Better Homes and Gardens Real Estate in October 2008 as one of its original franchisees, it had already been established itself as one of the top 100 real estate and home services companies in the United States.
The value gained by associating with the Better Homes and Gardens Real Estate brand and the substantial resources and media relationships afforded to them was an opportunity The Masiello Group could not let pass them by. This partnership served as a catalyst for the company's significant growth and expansion through New England.
Fast forward to 2020. The Masiello Group recently signed a long-term renewal agreement extending its affiliation with the brand well into the next decade.
The Masiello Group finished 2019 with 7155 sides, up 73% since the firm first joined Better Homes and Gardens® Real Estate. Since its affiliation with the brand, the company grew its office count by 27% and increased its agent count by 37%. The company is the third-largest BHGRE affiliate and is ranked as a top 75 company nationwide by REAL Trends. Better Homes and Gardens Real Estate
The Masiello Group has consistently distinguished itself as a top-five affiliate in the brand's global network since the brand's launch.
Masiello talks about his company's decision to extend their agreement with the brand, "Over our company's long history, we have been both branded and independent. Our decision to join the Better Homes and Gardens Real Estate network in 2008 and renew that commitment this year was based on two important factors: a tremendous ability to grow and a unique opportunity to be ahead of change in the real estate industry. We not only affiliated with a lifestyle real estate brand; we affiliated with a media giant. Together, Better Homes and Gardens Real Estate and the BH&G media brand empower us to make meaningful, long-lasting connections with our clients."
"Having the Better Homes and Gardens name alongside our own company's associates us with a strong, 90-year-old brand synonymous with quality, the American lifestyle, and all things related to the home," DeVaux goes on to explain. "Couple that with a second-generation real estate company like The Masiello Group and its reputation of being a top-notch, family-run company, and you have an unbeatable branding relationship."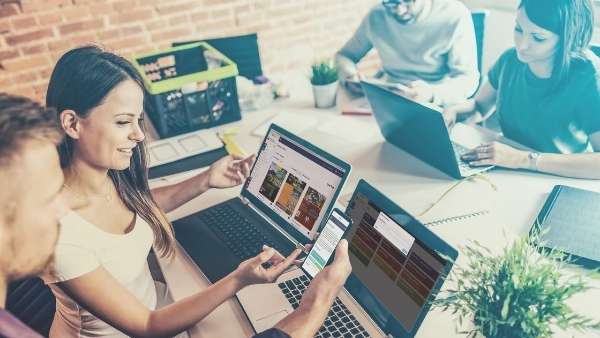 One Last Question
We had one last question to ask Chris Masiello. What is one thing you'd like readers to remember about Better Homes and Gardens The Masiello Group? Masiello said,
"Because of the great group of people at The Masiello Group, and our partnerships with Better Homes and Gardens and Delta Media Group, we have long-time clients who return to us for the quality experiences they have come to expect and certainly deserve."