At home, in the office, and really in life overall, our most valuable resource is time.  The more time you can free up by removing repetitive tasks from your day, the more you'll have for more important things.
Wouldn't you prefer to go camping with the family, sit down with a good book, learn a new language, or finish that landscaping project you've been putting off for three months that your spouse won't stop mentioning...Okay, I might be talking about myself with those... rather than sending 100 emails and text messages to prospects and current and past clients every day?
We all know that prospecting through email and SMS text message marketing is essential for running your real estate business. Let's face it; you don't see a dozen marketing emails pass through your inbox every day because that type of marketing doesn't work. However, just because it needs to doing doesn't mean you need to spend a lot of time doing it manually or spend a lot of money on an assistant to do it.
This situation is where the drip marketing and automation found in DeltaNET 6 come into play. Think of DeltaNET 6 as your private marketing agency, back office, and support team all rolled into one. Because nearly everything is automated, streamlining your business is a snap and gets you back to things like that landscaping project!
DeltaNET 6 Doing the Work for You
Today, let's take a quick look at My Customer For Life (MCFL), Campaigns & Action Plans, My HomeFinder, and Market Watch Reports. These are all systems available DeltaNET 6 to automatically handle the bulk of your email and text message marketing so that you can reap its benefits without burning up a lot of time doing it by hand.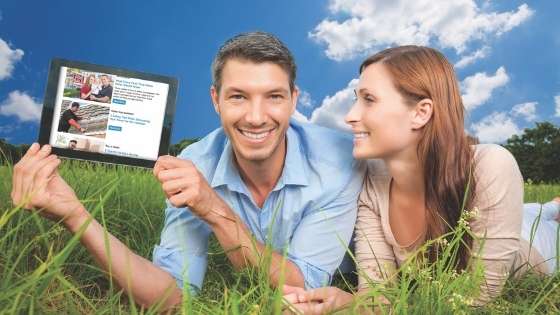 My Customer for Life (MCFL) System
The MCFL system is a great way to stay in touch with your customers with engaging content. Like a free meal, this one is even sweeter because you don't even need to write the content yourself.
We have talented content writers in-house, writing the articles this system uses adding new content every week, covering a variety of topics. Customers will never get the same article
twice (though they can view all of the hundreds of articles if they click through in the email), they'll never get content they've seen somewhere else. The coolest part is,
the system will keep track of the categories of the articles they've shown interest in. Over time, it will send them more of those types of articles, thereby making these emails that much more engaging.
Turning the MCFL on is just a matter of a few steps:
Go to the MCFL page by typing "mcfl" into the search field in the top left of DeltaNET 6 and click on it when it comes up in the auto-completer.
Click on the Customers/Groups button
Select the customers and/or groups, you want to receive it. There are additional settings on that page that let you customize it a bit, or adjust how often it sends if you want to, but all of that is optional. All you need to do is add the customers, then sit back and let it do its thing.
Even better, if you've activated the SMS system by requesting a Virtual Phone Number in via the Personal Phone Numbers section on your Profile page, any customer you've added to MCFL agreeing to accept SMS messages will receive links to the MCFL articles via text message.
Campaigns & Action Plans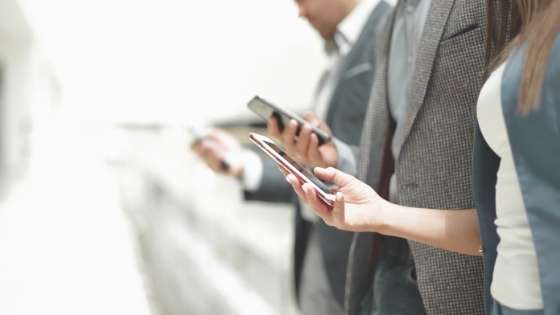 The Campaigns and Action Plans system works similarly to MCFL. However, instead of sending content that we've curated for you, you can create emails and/or text messages with your own original content. You also have the freedom to mix in automated task creation so that it can send you reminders in addition to contacting your customers and prospects on your behalf. There's certainly more setup involved here, but it's hard to overstate the value of having your own, completely unique content that is purpose-built for specific scenarios when it comes to connecting with your customers.
Let me paint you a picture. Let's say a prospect comes to your website and requests a showing on a listing. You can have the system pick up that this customer that made a showing request and automatically add them to a purpose-built campaign. Assuming you reach out to them personally shortly after they make that request, this campaign can wait a few days before sending them an email, giving them some pointers about searching for the right home on your website.
A few days later, it can create a task for you as a reminder to follow up with them. On day 14, it can send them a text message reminding them that, every time they see a property they're interested in on your website, they can save it to their account so they can keep track of it easily, and you can get a better picture of what they're looking for. Maybe, on day 30, it sends them another email reminding them that they can get market statistics for the area they're interested in by signing up for a Market Watch Report.
You can even mix in a message to automatically send the customer a text message on their birthday. You get the idea. Once the actions in that campaign complete for that customer, the system can automatically add them to another campaign that sends them an email and a text message every week or two with advice about finding the perfect home. The system can even pull them out of that campaign automatically when they engage with it by clicking on one of the links in an email it sends them. There is certainly some set up needed. However, once you've done it, the system will perform this process for every customer who asks for a showing.
You can then make adjustments to it based on what you see working or leave it alone and let it run. It's not unusual for this kind of a setup to send hundreds of messages on your behalf without you lifting a finger. Or maybe without lifting another finger, in this case.
My HomeFinder Reports and Market Watch Reports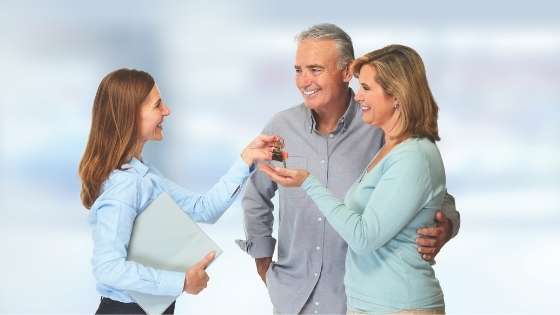 My HomeFinder Reports and Market Watch Reports engage customers differently than MCFL or Campaigns and Action Plans. My HomeFinder (Saved Searches) and Market Watch Reports send customers listing information and market statistics that are likely to interest them.
The additional benefit here, from an automation standpoint, is that you don't necessarily need to set them up on your customer's behalf. You can use the previously mentioned campaigns to drive users to come to your website and save a search or sign up for a Market Watch Report on their own. If they don't, it's certainly a good idea to do it on their behalf through the DeltaNET, but in many cases, you won't have to. Once set up, a saved search can notify the customer of new listings that might interest them, via email or text message, as soon as they come on the market. Market Watch Reports will keep the customer informed about what's happening in their own market, which is especially useful for remaining engaged with sellers and even past clients or the market where they'd like to move. Because both of these things can be configured to closely mirror what the customer is interested in, they make for great ways to have the system contact your customers on your behalf with the kind of thing they're much more likely to look over, instead of overlook, when they're perusing their email.
If you find yourself looking to make the most out of your time by automating email and SMS marketing and need help setting up any of this functionality, we're here for you. We have videos on our YouTube channel and written guides in the DeltaNET that go over these features (and many more) in detail. You can find our YouTube channel at https://www.youtube.com/ DeltaMediaGroup, and the written guides can be found by logging into the DeltaNET, typing "support" into the search box in the top left, and clicking "Support" in the menu that appears. You can also reach out to our support team by emailing support@deltagroup.com, and they'll be more than happy to walk you through the setup of any of these things or answer any of your questions. The more you automate where you can, the more time you have for life, and that's ultimately what we're all about—making your life better.